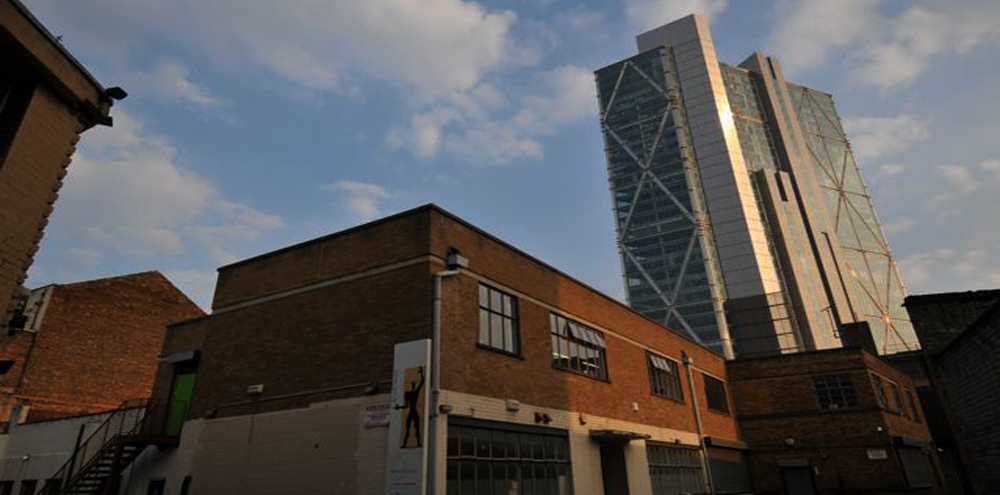 PayneShurvell, a new art gallery in Shoreditch which will bridge the gap between an artist-run space and a commercial gallery, showcasing emerging and mid-career UK and international artists.
PayneShurvell will open to the public 11 June 2010 with its first show 'A Bright and Guilty Place', an exhibition of 13 artists, curated by Dermot O'Brien and James Payne. Among the highlights are a 'deerskin' painting by Lucy Wood, a curious reworking of a page from London's A-Z by Dan Hays, delicate 3-D structures of Polish shop fronts by Anka Dabrowska, Derek Ogbourne's intricate drawing of a map of England, Ian Whittlesea's painting of all the addresses of Rothko's studios and a floor installation maze by Mary Yacoob. Dan, Derek and Ian are just three of the 'mid-career' British artists who've had recognition and representation overseas but have struggled here.
About PayneShurvell
PayneShurvell is a new gallery co-owned by James Payne and Joanne Shurvell. James Payne, a graduate of Central St Martins, is a working artist, curator and the film editor of Garageland magazine.
Joanne Shurvell, a former Communications Director at the Institute of Contemporary Arts, London, is a freelance arts writer and arts marketing consultant. PayneShurvell bridges the gap between an artist-run space and a commercial gallery, showcasing emerging UK and international artists and featuring work from all media.
PayneShurvell 16 Hewett Street, London, EC2A 3NN UK www.payneshurvell.com
Categories
Tags