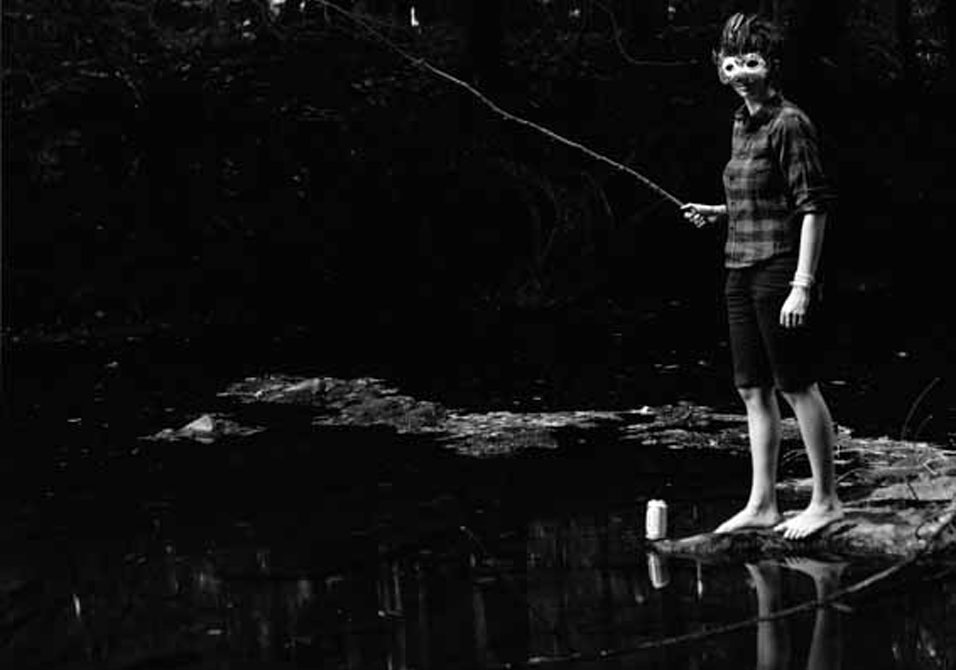 Watch This Space; an innovative concept developed by specialist Arts PRs, Curators and Project Managers Lee Johnson and Bakul Patki, is to mark its official launch with an exhibition of contemporary art at the much-anticipated Opera Quarter Bar (OQB) in Covent Garden. Established in order to make the most of London's current excess of empty retail and commercial property, Watch This Space will curate its inaugural show in the beautiful listed Georgian building that will be home to the OQB for one month.
An exciting new 'Pop Up' venue, conceived by Douglas Ankrah; a multi-award winning legend in the world of Mixology, the bar will launch at the beginning of July and is set to be the destination for the summer of 2009. Watch This Space have curated a group show featuring Photographers Nick Cunard, Hazel Atashroo, Ilaria Conte and Sky Sharrock (in collaboration with shoe designer Kitty Cooper); Multimedia Artist Monkey Punch III, Painter Sarah Kate Wilson; Illustrators Elliot Young, Izzie Klingels, and Suzie Wright, and fine Artists Sohrab and Ann-Marie James.
Sharrock has conceived a set of prints specially commissioned for the OQB. 'Killer Shoes' tells the story of a menacing Doll-like character, striding through Guy Bourdin-esque scenarios in the streets of London and the interior of the OQB. Cunard's prints immortalise colourful Soho characters, the Comedian Noel Fielding and Dandy-about-town Sebastian Horsley. Conte's voyeuristic 'Hotel Room' triptych continues with the nocturnal feeling, and takes us into the after-dark world of a mysterious woman. Is she a Soho lady of the night, or a woman waiting for her lover. Perhaps the lover is the man sitting in a late-night café in 'Jesse Malin'. Conte's poetic, intimate scenes are beautifully lit, with an underlying Newton-esque narrative.
Wilson's abstract neon canvases have the feel of a young Fiona Rae. 'Orange Blob' pops with a giddy mix of neon pinks and orange, whilst drips of paint reveal the physicality of the Artist in the manner of Pollock. 'The End of the Summer' evokes a Cosmopolitan being enjoyed during a light breeze in a Caribbean hideaway, one of the places where Wilson spent the peripatetic childhood which infuses her art with such colour.
Monkey Punch III's Manga-style Pop Art packs a punch in his hand-tinted 'Carnivore Herbivore' canvases, referencing the great Japanese collage artist Shinro Ohtake. The sharp Lichtenstein bubble shouting 'Incendiary' in his 'Bottoms Up' canvas, spontaneously combusts with the sexy surreality of 'Planet Legs', where a pair of red-stillettoed legs protrude from a crumbling green globe.
Atashroo's prints have a similarly surreal feeling, a disembodied arm peers out from the hollow of a gnarled tree in 'Crow's Nest', and a masked boy confronts the camera as he fishes in a fairy-tale lake. James's magical drawing of a Centaur-Cherub hybrid has a similarly Hellenistic feel. 'Centaur Rodeo' depicts Chiron, the great oracle from Greek mythology, being teased by Eros, the primordial god of love.
Klingels exhibits a selection of drawings representative of the themes and imagery that runs through all her work. Influenced greatly by nature; leaves, thorns and flowers populate her work along side solitary figures, creating expressive narratives that communicate various emotions, almost working as illustrations for an imaginary story. The work evokes feelings of doubt, anticipation, dread of what is yet to come, or how the story might end.
Wright exhibits a series of screen-prints inspired by nature. The illustrations feature landscapes and animals, with deer, stags and owls appearing as recurring motifs throughout her work. Susie's Scottish heritage and the environment she evolved in are clear influences, and she addresses these subjects through her own contemporary drawing technique, presenting ancient themes in a 21st century style.
Young presents us with her mischievous 'Informe' series, where at first glance we come across seemingly virginal pieces of white paper, decorated by innocent looking ink blots. Only upon closer inspection do we witness scenes of writhing bodies reminiscent of a peek inside the mind of the Marquis de Sade. Sohrab's drawings are as technically accomplished as Young's, but less controlled, in the spirit of the 'pure psychic automatism' identified by the Surrealist André Breton. A disembodied corpse in 'Ghost Relationship Separation' is juxtaposed with unidentifiable alien beings and musings such as 'The Implementation of Freedom'.
Categories
Tags