Art critic Tabish Khan brings you the top art exhibitions to visit this week. Each one comes with a concise review to help you decide whether it's for you. As the festive season approaches many galleries will close down, but here are some shows to see before Christmas over the break before New Year's and into the first few days of 2018.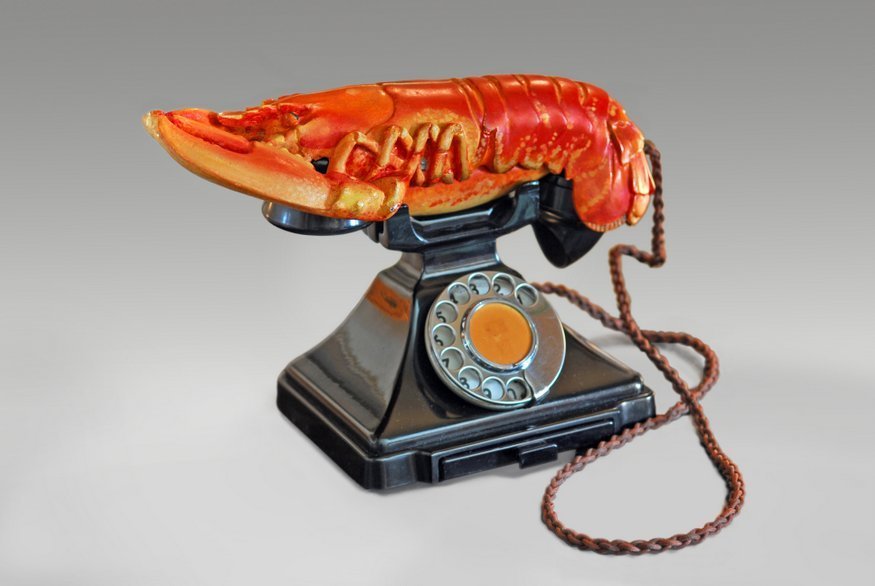 Dali / Duchamp @ Royal Academy of Arts
Two giants of art history combine to look at how their relationship impacted their works. For those worried about a purely academic show there is plenty of great works by both from the famous urinal and lobster phone to many more of Duchamp's ready-mades and Dali's beautiful surreal paintings. Until 3 January.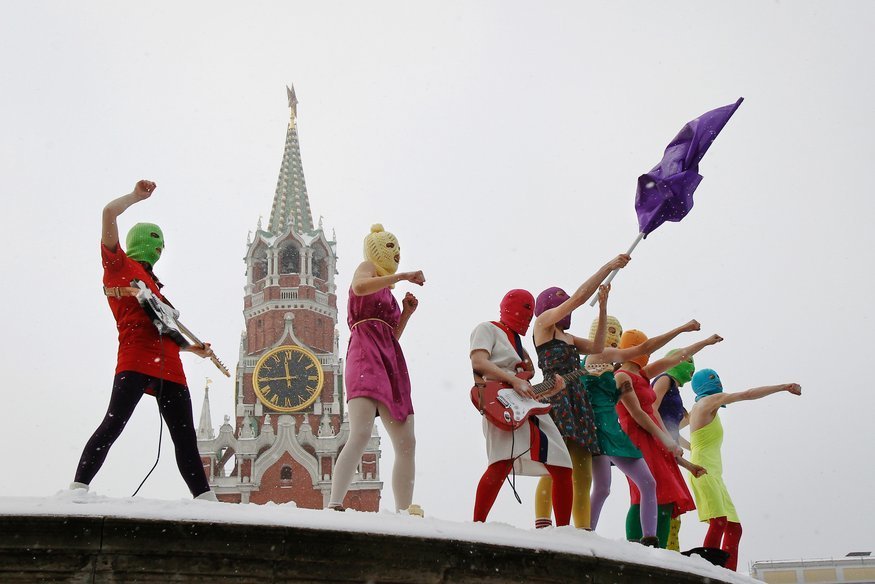 Art Riot: Post Soviet Actionism @ Saatchi gallery
Protest art from modern Russia makes for some compelling artworks relating to Pussy Riot's punk prayers, a man who nailed his scrotum to Red Square and a performance artists who lunged at others as he acted like a dog. There are fun works here too as Western monuments are 'Islamified' to poke fun at the fear-mongers and artists dressed up as world leaders in their underwear. Alongside this there is an interactive theatre production (running until 24 December) that is a humorous look at the story of Pussy Riot. Until 31 December.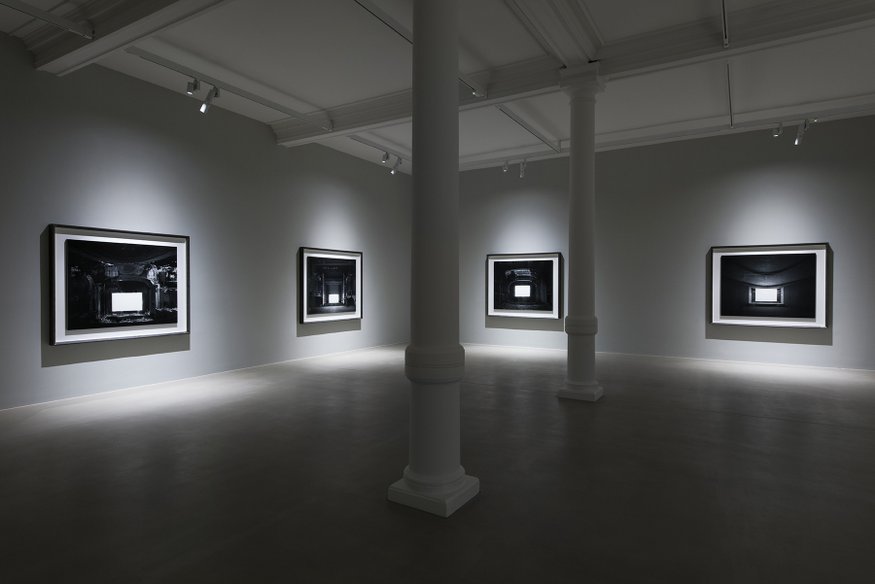 Hiroshi Sugimoto: Snow White @ Marian Goodman
Theatres are photographed in black and white with a long exposure so the architecture draws the eye while the screen becomes a brilliant white like a portal into another world. It's taken over the length of a film and a true reflection of life today where so much visual culture is consumed, though very little is remembered. Until 22 December.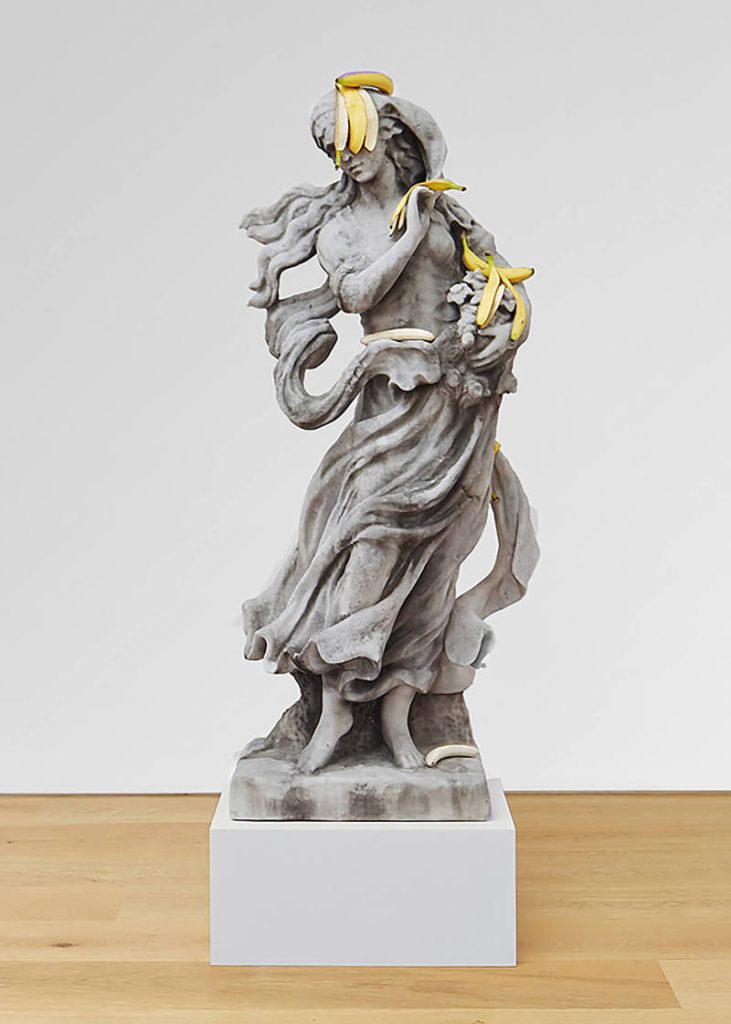 Tony Matelli: Past-Life @ Marlborough Contemporary
Iconoclasm takes a humorous turn as a statue is covered with banana peels or has a ham sandwich for a head. This lighter side to appropriating classical sculpture is refreshing. Until 22 December.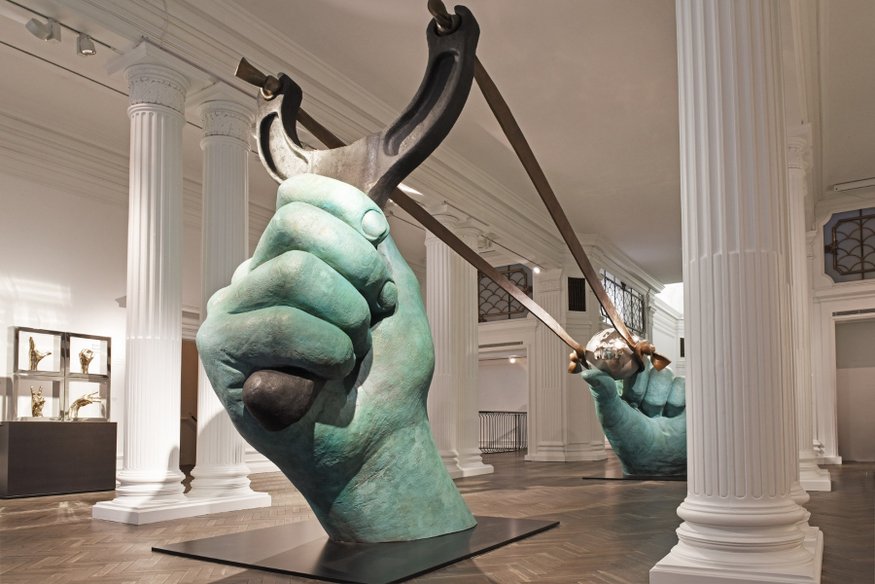 Lorenzo Quinn: Actions not Words @ Halcyon Gallery
A giant catapult is cocked and ready to sling the world across New Bond street. The giant works on display are in the signature style of Lorenzo Quinn — it may not be subtle but there's a playfulness to it all that sucks you in. Until 22 December.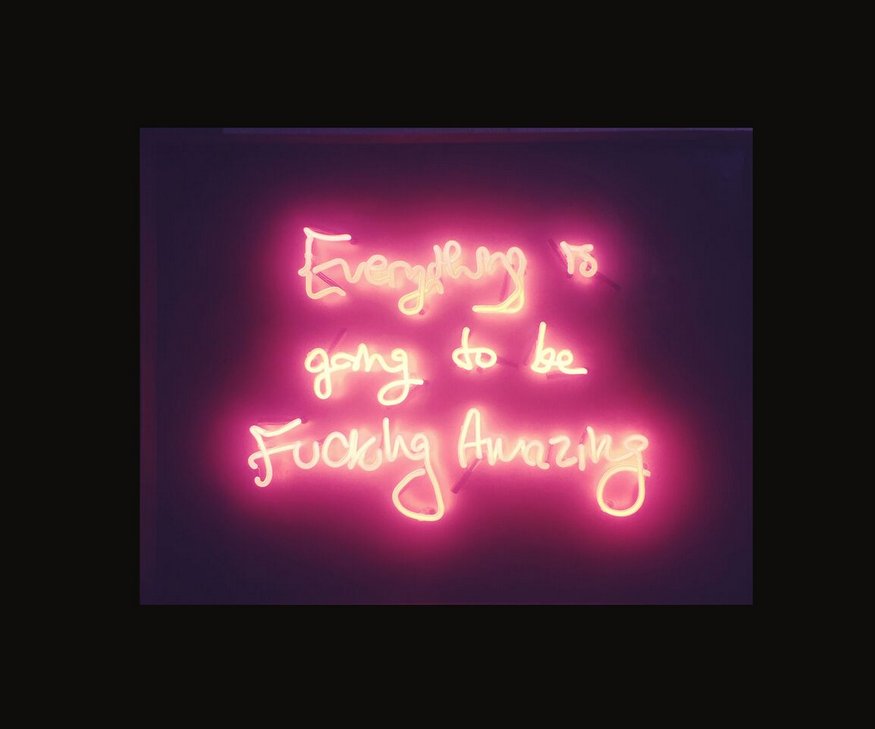 Walk Towards The Light @ Lauren Baker Gallery
The uplifting messages in neon is the second show to take place in Lauren Baker's new gallery in Covent Garden. It's bold and fun, plus if you meet the artist you realise her work is the perfect reflection of her positive personality. Until 31 January.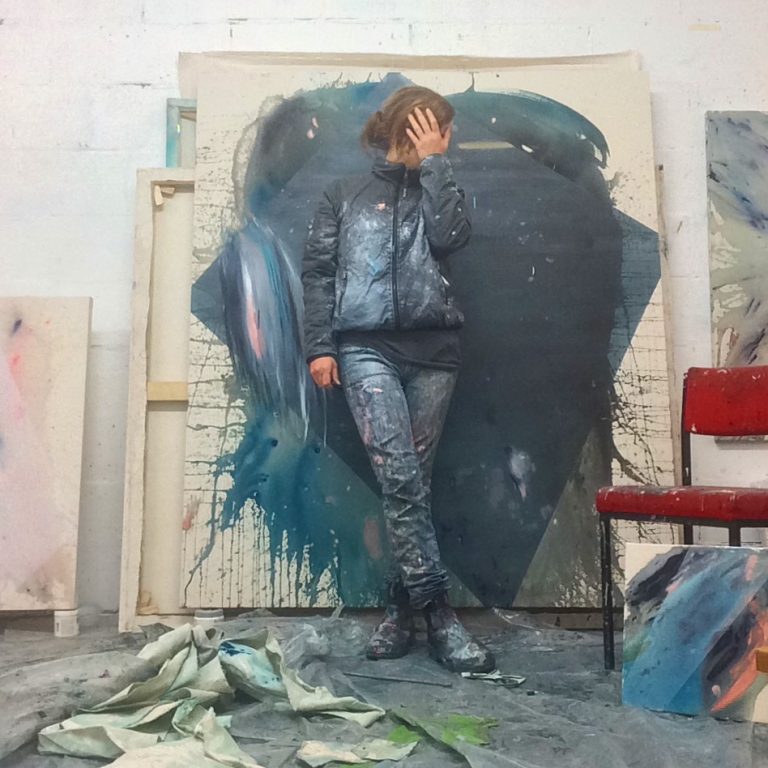 Control to Collapse @ Blyth Gallery, Imperial College London
Hidden deep with Imperial College is a gallery space that I hadn't come across before. It's currently filled with a diverse array of gestural paintings that complement each other well with a strong ecological theme running through it. Until 3 January.
Dali image copyright Salvador Dali, Fundacia Gala-Salvador Dalí.  All other images copyright and courtesy respective artist and gallery.
Categories
Tags