Tabish Khan visits lots of London art exhibitions to bring you those you should visit during the week. Each one comes with a concise review to help you decide whether it's for you. All of these shows close this week:
1. Sean Lynch: DeLorean Progress Report @ Ronchini Gallery
The DeLorean car made famous in the Back to the Future movies was made in Ireland. The factory went bankrupt and these photographs document the knock on effects on the region. It's subtle but much more powerful than his other piece in the Irish pavilion in Venice.
2. Justin Mortimer: Kult @ Parafin
An excellent painting exhibition that covers war, disease and oppression. These politically charged works are often haunting, particularly those charting the recent Ebola crisis.
3. Sandgazer @ The Gallery Print Centre
Microscopic grains of sand from across the world prove to be a revelation. These are spectacular photographs, plus some of the proceeds will go towards a charitable cause.
4. Shine UR eye @ TJ Boulting
Three artists combine to create a montage of Nigerian daily life, with a slight surreality to it. A street seller walks around covered in rags, a man has plastic flies all over his face and a copy of Michelangelo's Pieta emerges from the rubble.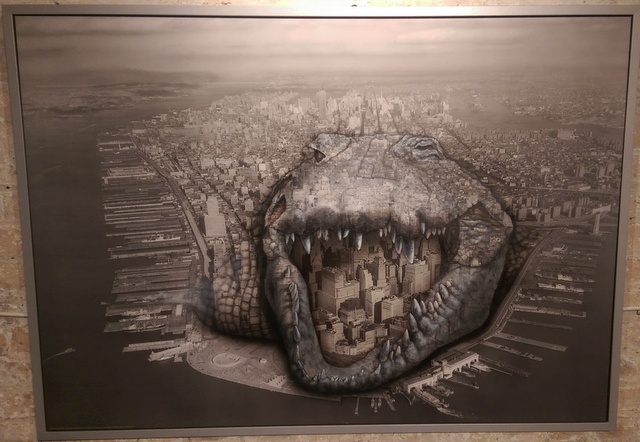 Copyright RP Browne. Photo Tabish Khan
5. R.P. Browne's APEX @ The Crypt Gallery
This is a fun exhibition in one my favourite spaces, down in a church crypt. Skylines emerge from the back of a giant crocodile's back and a Komodo dragon wears a regal military uniform. It's quite crazy but I enjoyed it.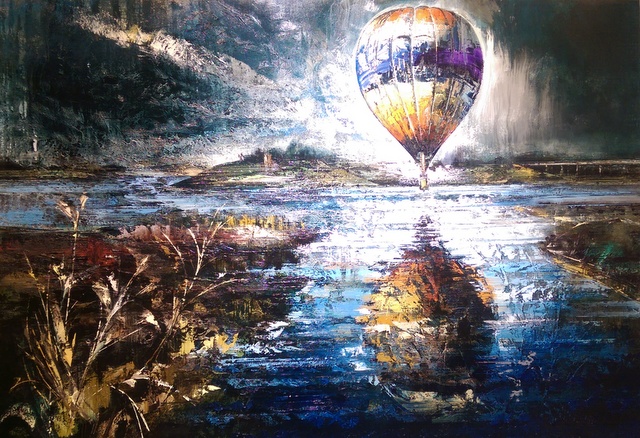 Copyright John Monks. Photo Tabish Khan
6. Olympia International Art & Antiques Fair
This bi-annual fair returns with a wide variety of contemporary and classical art, books, jewellery, muskets and all sort of luxury items. Where else can you find a cave bear skeleton and tables made out of old aeroplane parts.
Categories
Tags