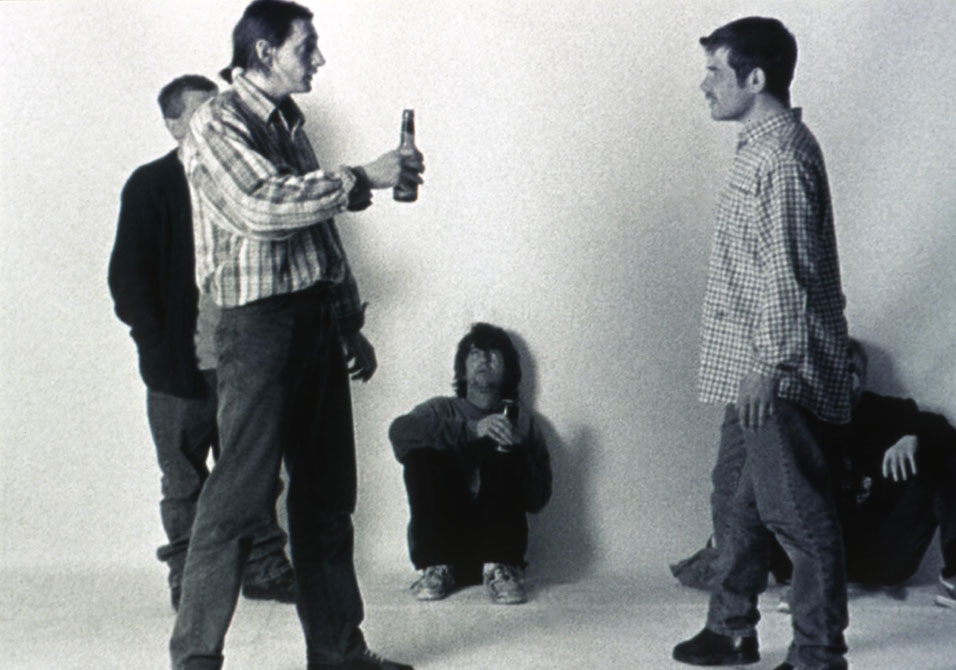 Drunk, three-channel video for projection (23 minutes) – edition of 5 + 1 AP – 1999 © Maureen Paley, London.
At the same time as the temporary exhibition La fabrique du portrait, Rodin face à ses modèles, the museum invites you to discover a contemporary vision of the portrait through the work of the British artist Gillian Wearing.
For this event, the artist created Secrets and Lies, a new version of the 1994 work entitled Confess all on video. Don't Worry You Will Be in Disguise. Intrigued? Call Gillian. Secrets and Lies will be presented to the public for the first time during the exhibition.
Born in 1963, in Birmingham, Gillian Wearing allows us to see the spectacle of human nature. In an almost anthropological approach, her photographs and videos present men and women, captured in their private moments. The artist uses both ordinary individuals and actors, switching between a presentation of everyday life and documentary exploration. In this way, she blurs the boundaries between reality and fiction. Playing with the limits between public and private space, the artist focuses her work on the tension between the individual the image he/she gives, between identity and social appearances.
Words, emotions and gestures betray the deep truths that Gillian Wearing reveals to us without holding back.
Trauma and Secrets and Lies are presented in what the artist calls a "confessional box", a closed space into the privacy of which the viewer is invited to enter. The whole approach is clearly a reference to Judeo-Christian culture, psychoanalysis and the ordinary voyeurism of the human being.
Gillian Wearing pushes self-exhibition strategies to their extreme here, but our voyeuristic impulses are thwarted by the use of the mask and by the ambiguity inherent in the images and the words. The artist deconstructs and reveals in this way all the complexity of notions of identity and representation. In the era of the image above all else and reality TV, Gillian Wearing leads us to question ourselves on the very idea of the portrait. She puts us face-to-face with ourselves, facing our own desires and our own fears.
Categories
Tags