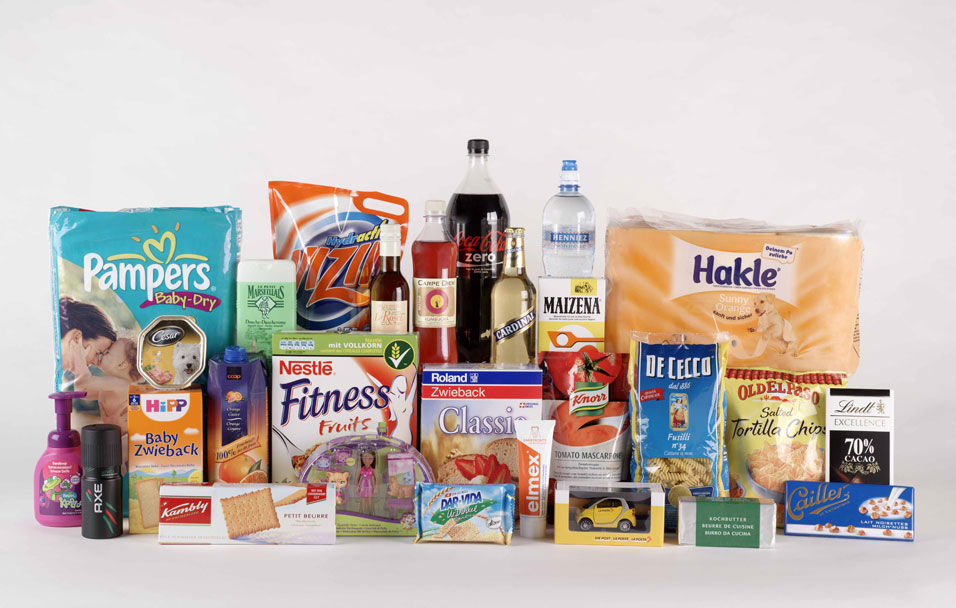 Museum of Design and Applied Arts
Packaging is a short-lived showcase adding temporary value to an object, and it very often ends up in the trash can. A pure by-product of industry, packaging serves to condition and preserve but also has to inform the consumer about an item's contents. The ultimate aim of designers of packaging is to attract the customer, who is sometimes overwhelmed by the plethora of stock, and ensure that a product stands out from its neighbours. Thus unexpected shapes, attractive logotypes, bright colours or dreamy photos serve to tempt the customer and persuade him or her to buy.
PACKAGING: EMBALLER À DESSEIN brings together hundreds of products from the food and cosmetics industries. Numerous parallels may be drawn between these two sectors, whether from the point of view of the functionality of a particular packaging, its form or its graphic presentation. The majority of the selected objects come from the contemporary western marketplace, while some earlier examples bear witness to the evolution of industrial packaging. Finally, works by designers and artists allow visitors to take a slightly off-centre look at this theme, placing a finger on the artificiality of packaging, while revealing the touches of inspiration offered by certain brands which have made little works of art out of their packaging. Exhibition scenography: Fulguro, Lausanne.
Categories
Tags