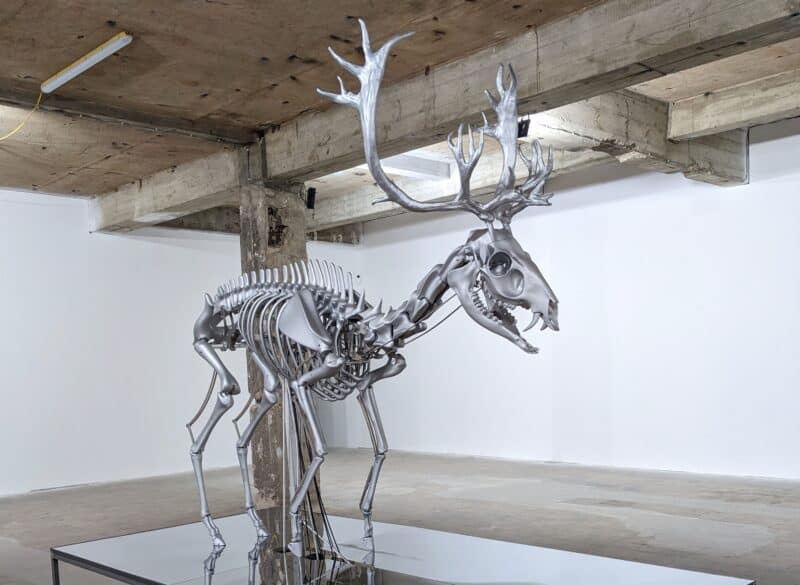 An animatronic stag, migrants, photorealism, a butcher's, haunted portraits and landscapes.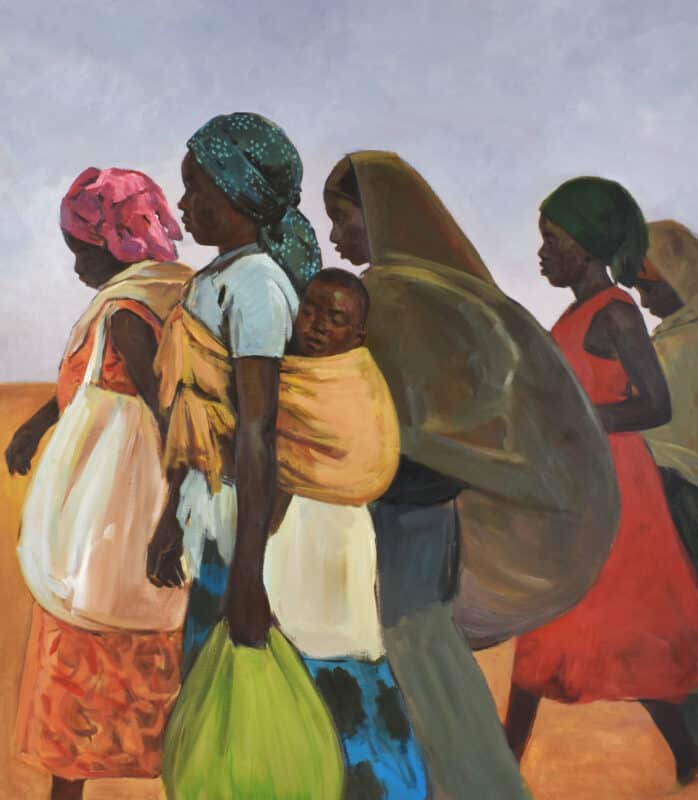 Women in golden headscarves gaze into the distance while mothers pass by with babies strapped to their backs and sacks of provisions slung over their shoulders. For the past two years, the Ethiopian artist Tewodros Hagos has dedicated his practice to the many displaced people in Africa and around the globe.
Landscapes of emotions and statues of women.