Tabish Khan the @LondonArtCritic picks his top exhibitions to see right now. Each one comes with a concise review to help you decide whether it's for you. Those looking for more exhibitions painting specifically should check out his last week's top picks, where all but one is still open to visit.
Faces framed by orange life jackets or bodies wrapped in shimmering blankets, it's clear these are all refugees as soon as you enter the gallery and the emotions on their faces are heart breaking – whether it's a longing hope or a face that's exhausted from the perilous journey. These powerful portraits can't fail to evoke huge sympathy for those who flee their home countries to find better lives for themselves and their families. Furthermore, it draws attention to a crisis that has been overshadowed by the pandemic in the media, even though it's still ongoing and destroying many lives. Until 17 July.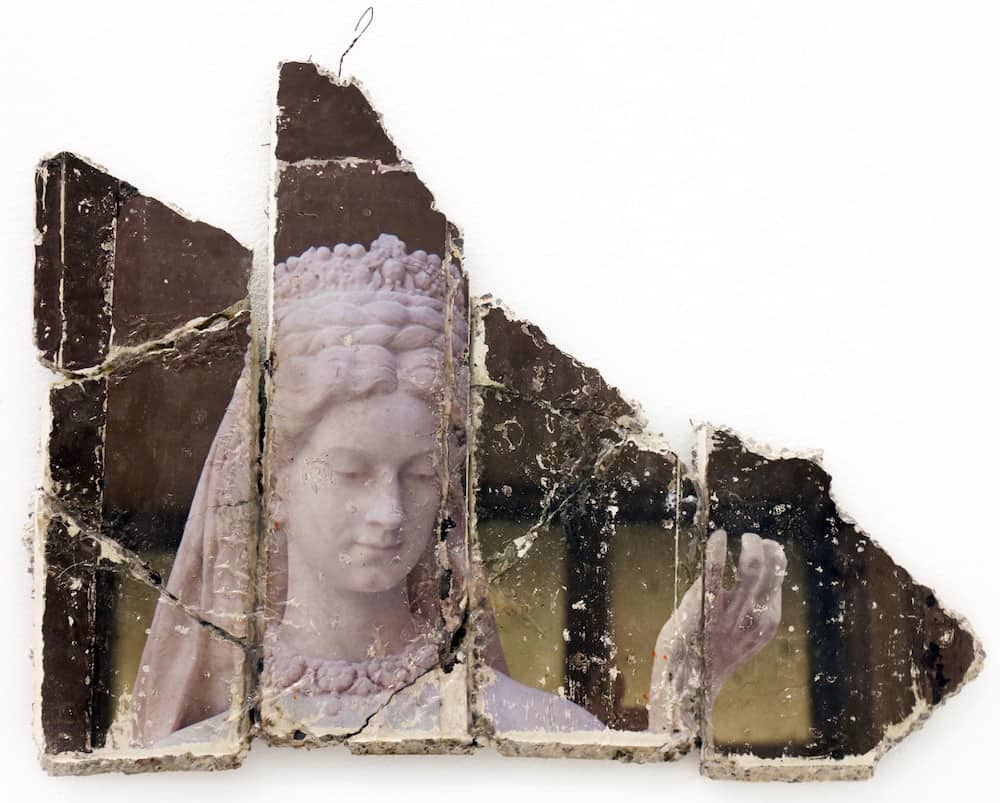 When we look at those rare statues of women in public spaces do we ever consider why they are always royalty or those that were killed? Do we consider who they are and what they stood for? Liane Lang's work looks into the women we have depicted in statues and transposes those photographs on to materials such as concrete and bark – to give them weight but also a fragmentary feel, in one instance some have been reduced to a pile of rubble in the corner. When statues are hitting the headlines, it's important to look at the monuments to women around us and this exhibition encourages us all to look again. Until 31 July.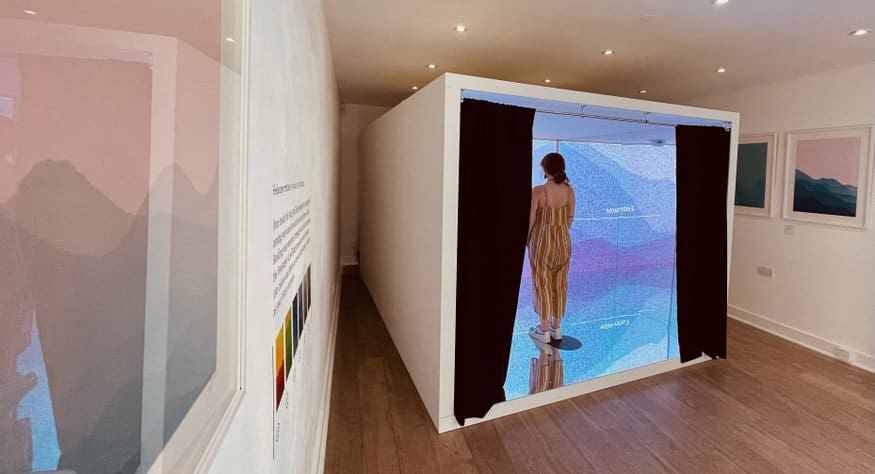 Can a landscape reflect how you feel? Well you can find out by stepping inside an interactive booth that creates a landscape based on your mood. It's a fantastic idea, whether you come out a sunshine orange or a hazy grey. Matt Jukes' Feelscapes show us how Artificial Intelligence can interpret a slice of how we feel and transport that into a landscape that's personal to each individual. Rather than something fixed it shows how we feel at a particular moment and that we can then use this to change our futures as we come out of a horrific year for many of us. Until 18 July.
Resilience is something we've all had to call on and this collection of works in a beautiful Georgian townhouse looks at how different persons handle it through painting and designing. A highlight for me 'social isolation' by Chris Day a blown glass sculpture that's both held and caged by its frame – it reflects how a lot of us feel and on the artist's personal experience of being a rare black glassblower. Until 30 July.
Abstract artworks by curator Robert Fitzmaurice, a photograph of a veiled figure in a grand setting by Guler Ates, a grotesque sculpture by Kelly Sweeney and a performance reflecting on his heritage by KV Duong. It's a diverse collection of artists who are all reflecting on absence and isolation – planned before the pandemic, it has even more resonance now. Until 1 August.
All images copyright artist and gallery. Absent Authors image copyright Guler Ates.
Categories
Tags