Tabish Khan the @LondonArtCritic picks his top 6 art exhibitions to see in London in late May. Each one comes with a concise review to help you decide whether it's for you.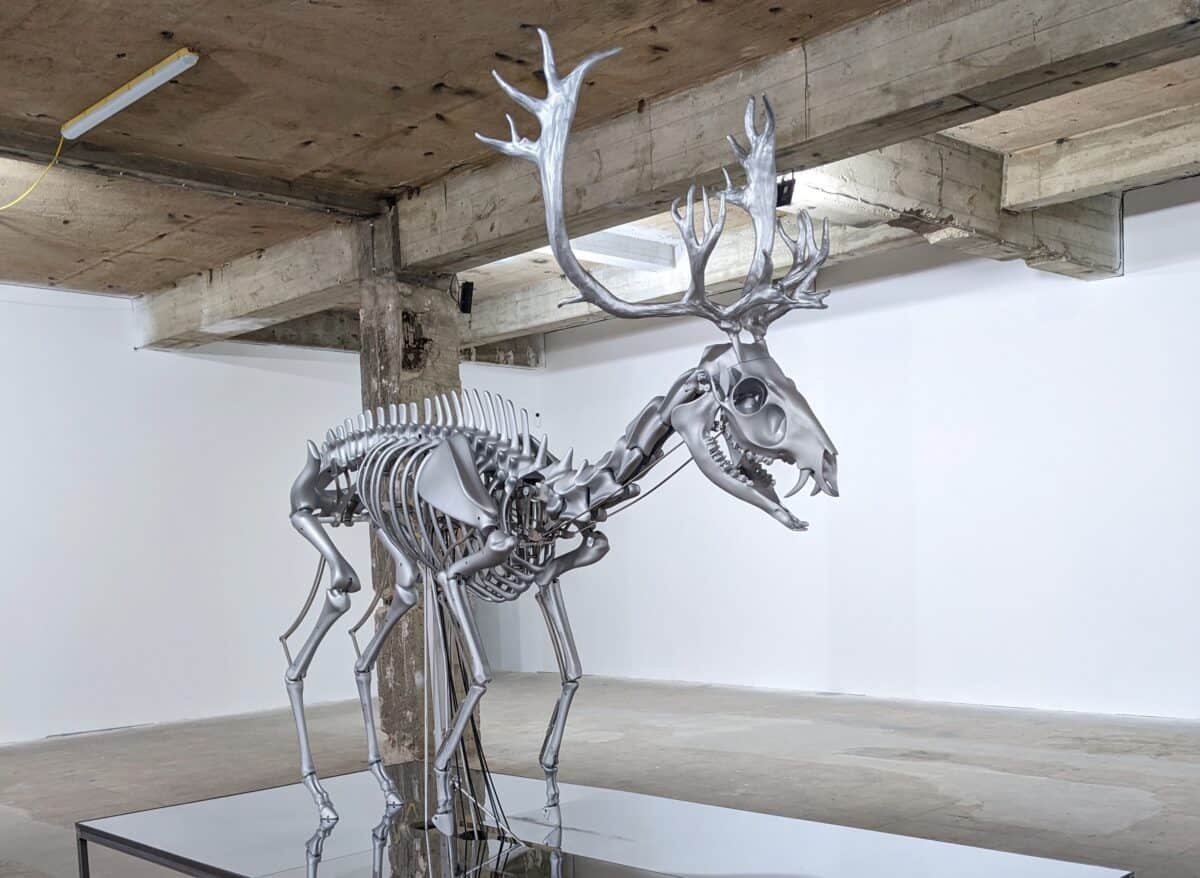 Mat Collishaw: All Things Fall @ The Bomb Factory, Marylebone
A mechanical stag that reacts to hate speech on the Internet and an intense zoetrope of violent massacre of the innocents in a darkened room. These eye-catching conceptual works by Mat Collishaw all look at how social media has shaped us to react and consume hatred and violence. Until 21 May.
Tewodros Hagos: Fragile @ Kristin Hjellegjerde, London Bridge
These are powerful portraits of displaced persons, capturing their hardened stares. Moving away from his previous series on the water, these works show that the migration crisis also affects those who are displaced across land borders. Until 20 May.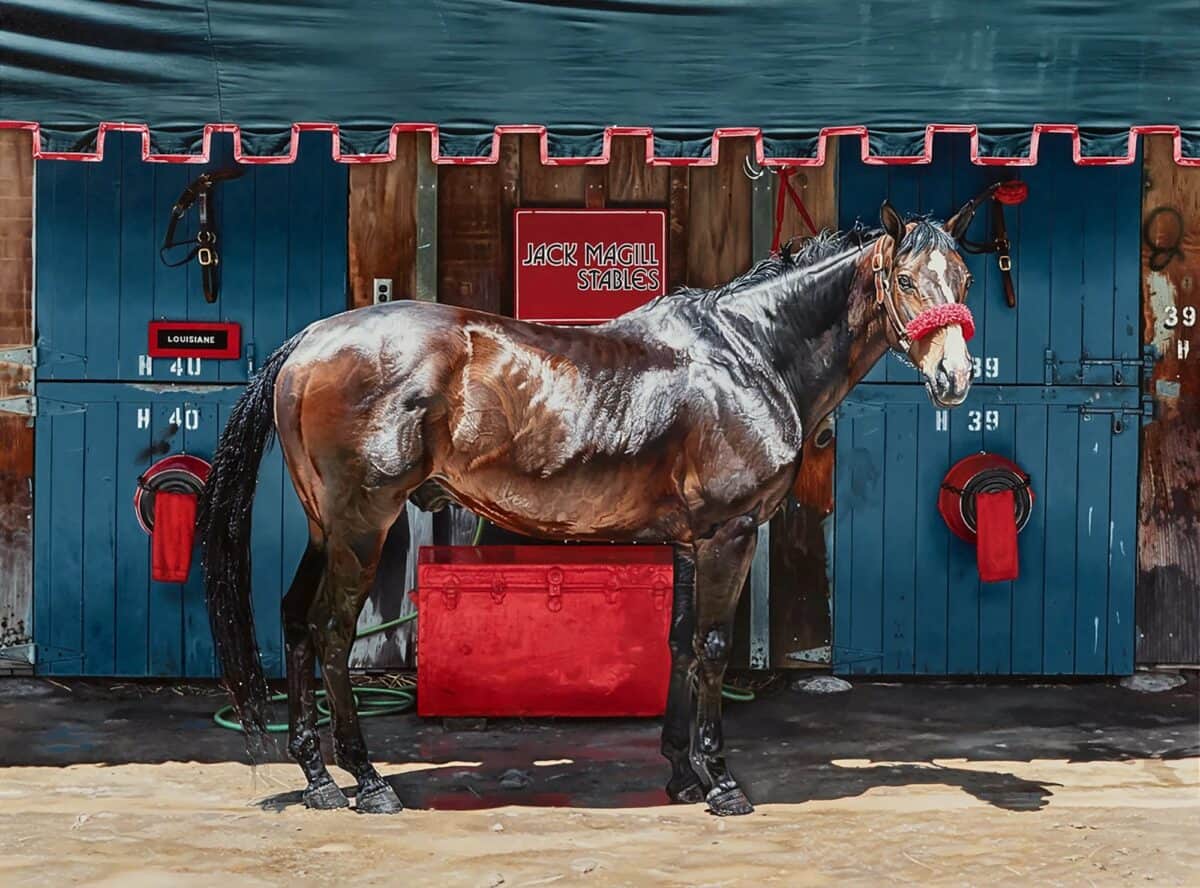 Picture This: Photorealism Part 1966-1985, Part 1 @ Waddington Custot
Shiny metal chrome surfaces in pinball machines, on cars, motorbikes and inside diners. These photorealist paintings capture a sense of Americana alongside the glossiness of a horse glinting in sunlight by Richard McLean. It's the first of two exhibitions the gallery will be dedicating to this important movement. Until 20 May.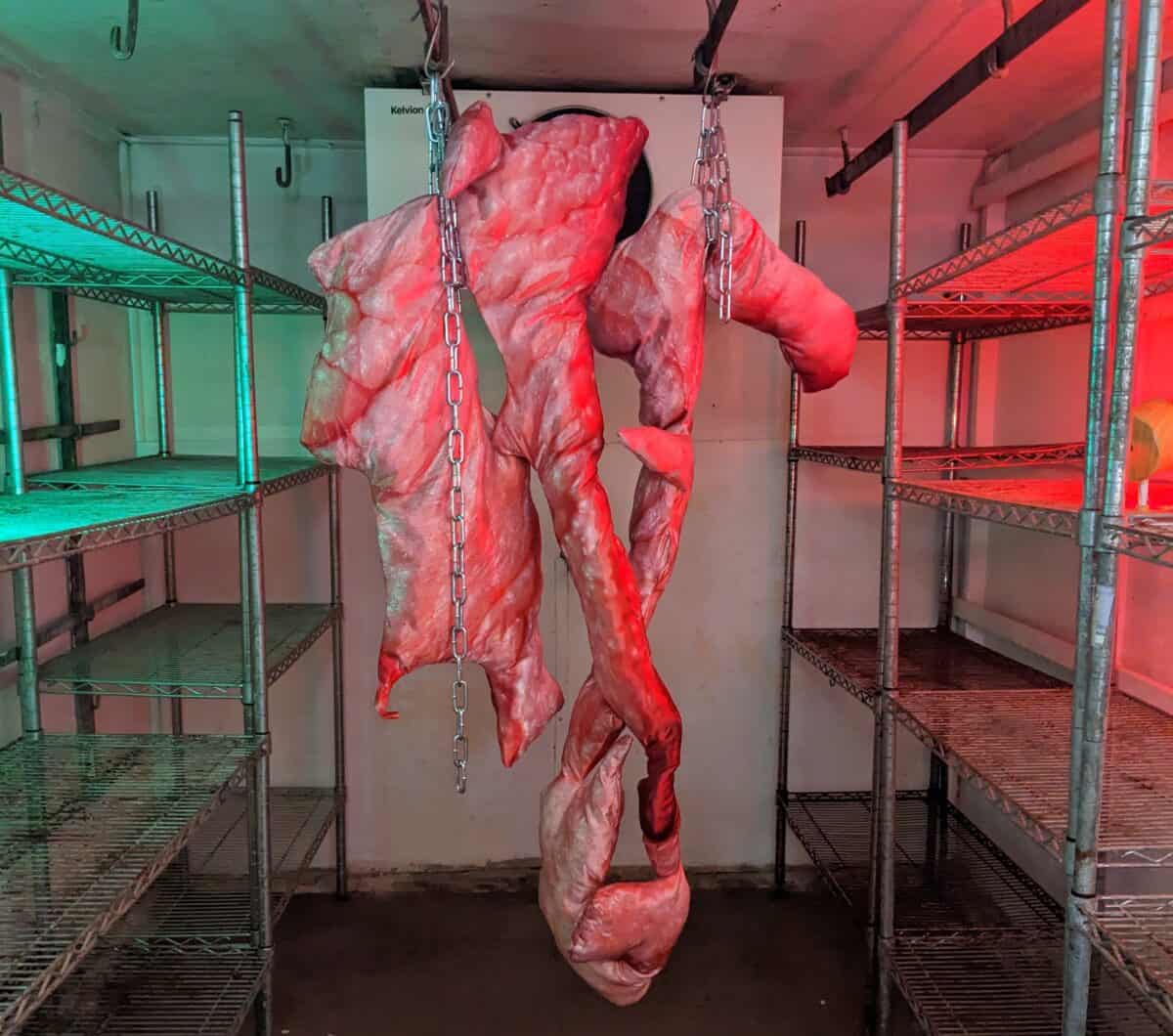 Meat Market #1 @ 31 Tanners Hill, Deptford
A disused butcher's shop has been turned into the first of a two-parter exhibition, curated by Sophie Nowakowska, that makes full use of the quirks of the space – with a creepy over-sized hare in the cramped attic space and pieces hanging like meat in the walk-in fridge. It's a clever use of the space filled with some fantastic artworks. Until 21 May. (Part #2 will run 25 May – 4 June).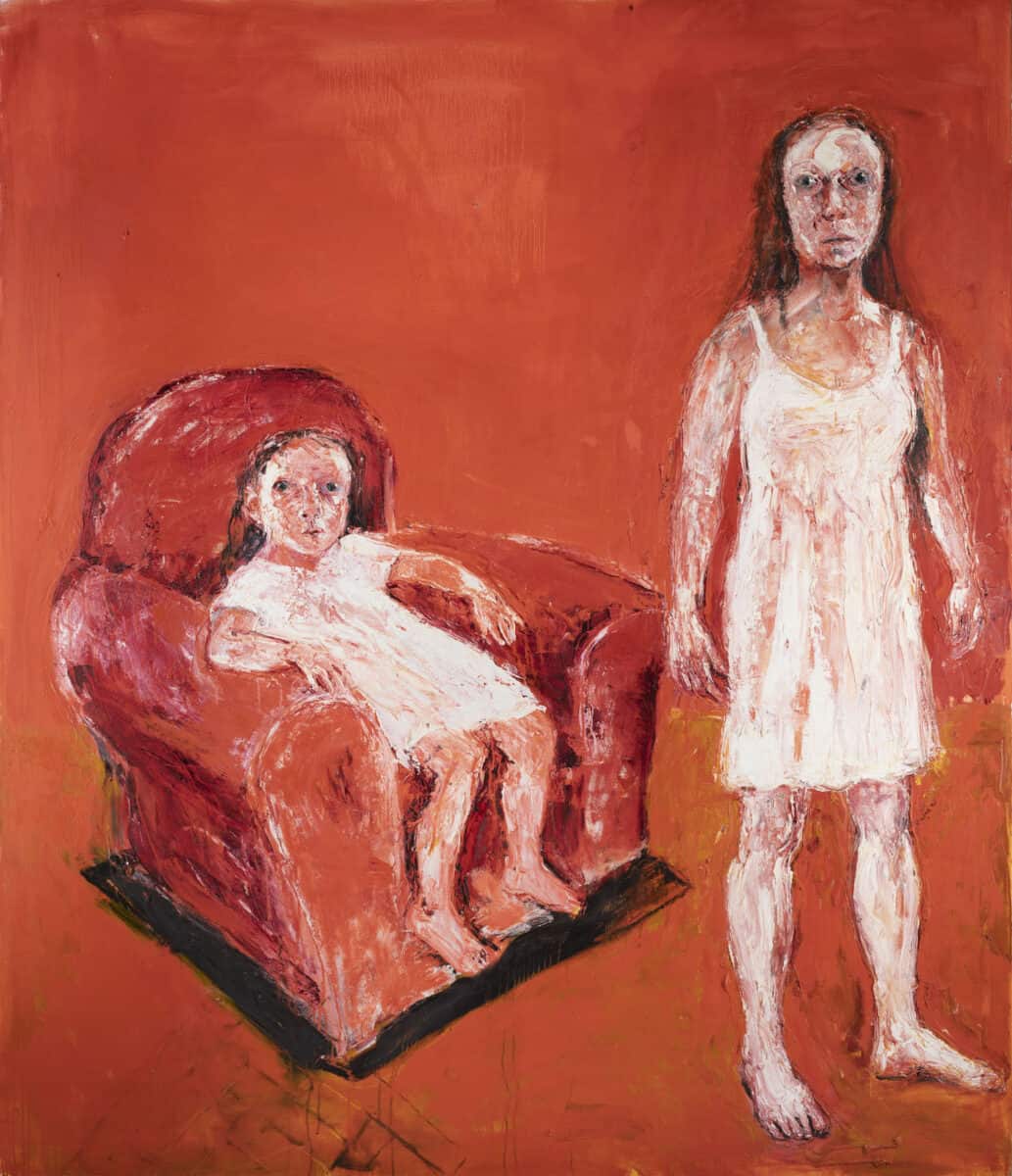 Shani Rhys James @ Connaught Brown
Mother and daughter may be in the same painting but the slice of red between them may as well be miles in distance as they look so far apart. It's an intense portrait with tension visible throughout the piece – both individuals possessing haunted looks. It's one of a collection of powerful portraits that pack an emotional punch. Until 19 May.
Michael Raedecker: Amplifier @ Grimm
These landscape paintings mix paint and thread in a darkened palette that makes everyday sights such as a swimming pool or a house appear surreal, haunting and otherworldly. Until 20 May.
All images courtesy artist and gallery. Mat Collishaw photo: Tabish Khan. Tewodros Hagos image: BJ Deakin photgography.
More Art Exhibitions to see in London in late May
Categories
Tags