11 June 2023 • Tabish Khan
Jesus, AI, Palm Springs, ghostly sculpture and intimate paintings.
5 March 2018 • Mark Westall
Adventitious Encounters is a group exhibition from Open Space Contemporary with 20 internationally acclaimed, emerging and established contemporary artists. Co-curated by Huma Kabakc and Anna Skladmann, the exhibition is held on the sky-roof of the historic Whiteleys Shopping Centre, a space rarely open to the public.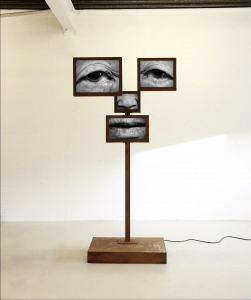 6 January 2017 • Mark Westall
Alteria Art presents The House of Penelope, an evolutive exhibition by The Modern Penelope Collective