Tabish Khan the @LondonArtCritic picks his top 5 commercial gallery exhibitions to see in London in June. Each one comes with a concise review to help you decide whether it's for you.
Examining the legacy of colonialism Larry Achiampong gathers church posters from Ghana that show a White European Christ despite the congregation being almost exclusively Black and the fact Jesus was definitely not Western European. The religious theme continues through to playable video game that have a religious narrative to them, while also highlighting the lack of diversity in video game characters in a thought-provoking show. Until 17 June.
What would you do if childhood videos or photographs were destroyed and you had to rely on partial memories? Maisie Cousins lost home videos of a trip to Blobbyland with her grandfather so she's asked AI to recreate snaps from the trip and here are the results in the form of photos and sculpture. It's deeply personal, but also makes us question the nature of our own imperfect memories and how real they are compared to AI-generated ones. Until 17 June.
Palm Springs is a part of California associated with Modernist architecture and landscaped gardens, but it's kept that way by an army of workers who couldn't afford to live there. Rex Southwick captures this contrast in large landscapes in stunning colours with the backbreaking labourers made the focus of these works, and not the wealthy residents that live there. Until 17 June.
Raw materials are taken and woven into humanoid figures that are half there with their frames within showing. It's as if they are still growing into their forms coming to life or possibly ghosts left over from beings that existed before. Sometimes it's full figures, other times body parts or amorphous shapes in this eerie exhibition. Until 17 June.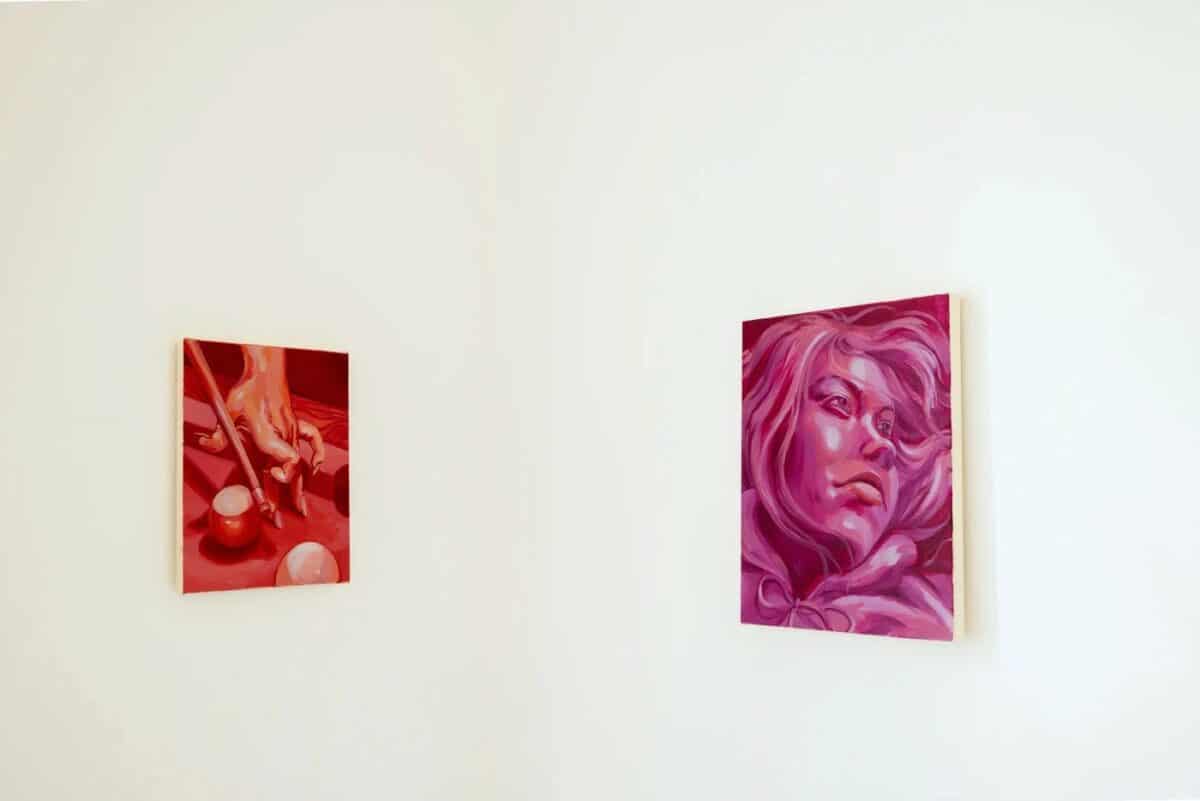 Often using a single colour these are portraits of moments in intimate settings such as the bedroom, locker room or tattoo parlour, though in one case it feels like a violent encounter. The use of a limited colour palette heightens the feel that each painting is a separate chapter in a story – plus it's always a joy to discover a new gallery space. Until 23 June.
All images copyright artist and gallery. Larry Achiampong photo – Reece Straw.
Categories
Tags