London-based collective United Visual Artists will unveil their largest ever survey exhibition, presented by 180 Studios at 180 The Strand to mark their 20th anniversary year.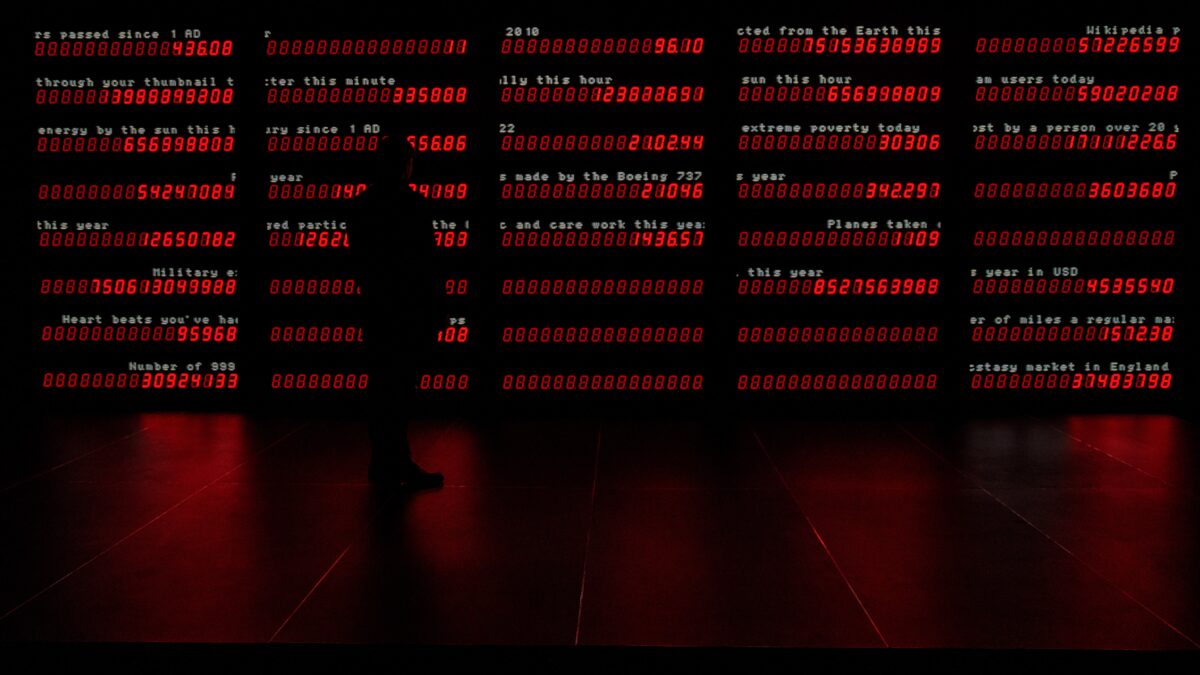 In UVA's largest show to date, UVA: Synchronicity will take over the subterranean spaces of 180 The Strand and feature a number of newly commissioned works and collaborations that explore the elements that structure our perception of reality and challenge the human instinct of finding order and meaning in our surroundings.
The exhibition will include a brand new audio-visual installation commissioned by 180 Studios that explores the entangled relationship between humans and animals featuring a mesmerising soundscape created by legendary bio-acoustician Bernie Krause, and a site-specific reiteration of Our Time, a multi-sensory environment that explores our perception of time, previously created specifically for 180 The Strand with a score by the late electronic musician Mira Calix.  
A newly commissioned work by 180 Studios, Ensemble will make its UK premiere at 180 The Strand — a three-part study of the evolving relationship between bodily movement, gesture and our species' sense of musicality, considering the body itself as an instrument, inspired by a previous collaboration with choreographer Dana Gingras/Animals of Distinction.
UVA's experimental practice uses light, space, sound and custom-made "kinetic instruments" to create dynamic, immersive experiences and atmospheric performances that envelop the viewer and transfigure vast architectural spaces through the interplay of light and shadow. "Synchronicity" draws on the role of pattern recognition in shaping perception and cognition and examines the way this manifests across science and culture. Taking inspiration from science and mathematics, psychology and philosophy, UVA combines advanced digital technologies with traditional media such as sculpture, performance and large-scale installation.
Collaboration is central to UVA's practice. Over the last two decades they have worked with musicians including Massive Attack, James Blake, Mira Calix and Ben Frost, filmmaker Adam Curtis and choreographers Benjamin Millepied and Dana Gingras, as well as scientists like Mark Changizi and Bernie Krause.
UVA: Synchronicity, 180 Studios, 180 The Strand, 12th October – 17th December 180studios.com/uva
UVA: Synchronicity is curated by 180 Studios in collaboration with Julia Kaganskiy. UVA: Synchronicity is presented by 180 Studios and includes a number of newly commissioned works by 180 Studios including Polyphony, Ensemble and newly created iterations of Vanishing Point and Topologies, plus others.
Categories
Tags