Tabish Khan the @LondonArtCritic picks his favourite art exhibitions to see in London right now, all closing this week. Each one comes with a concise review to help you decide whether it's for you.
Sasha Huber: You Name It @ Autograph ABP
This important exhibition charts Sasha Huber's efforts to have the name of Louis Agassiz removed from the geologist who has mountains, glaciers, a part of the Moon and even a crater on Mars named after him. He was a scientist who held deeply racist views and the show is a testament to Huber's efforts and the importance of decolonising naming conventions. Until 25 March.
Jon Rafman: Minor Daemon Vol 1 @ 180 The Strand
Two men, one raised in wealth the other poverty. Their lives collide in an intense and gory 70 minute film that involves video gaming, slave labour, murder and imprisonment. It's only part one and that's probably for the best because while it is captivating it's a lot to talk in and you will walk out overwhelmed — in a good way. Until 25 March.
Grayson Perry: Posh Cloths @ Victoria Miro
The master of biting social commentary is back at it in this selection of tapestries, including a massive one called 'Battle of Britain' that lampoons Brexit, nationalism and so much more in one work. It's just one highlight among many that includes a map of London showing how money laundering and interns are both integral parts of the City of London and Manhattan. Until 25 March.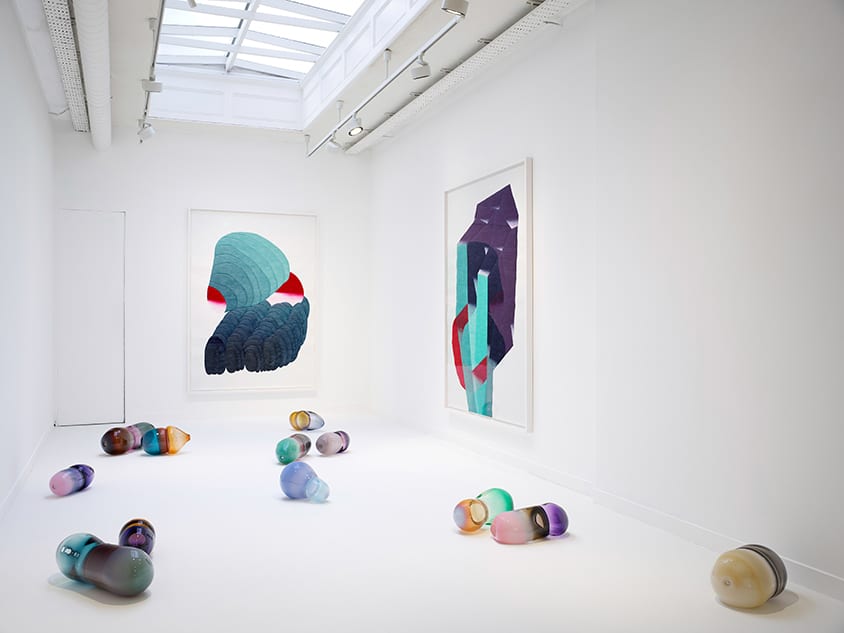 Andrea Heller: Inhabit @ Parafin
Glass sculptures modelled on the receptors found inside our bodies draw us forward into the space so we become surrounded by brightly coloured drawings on the wall. It all pulls us into Andrea Heller's playful world, which includes a soft tactile sculpture clinging to the ceiling downstairs. It makes us question what we view as threatening or welcoming, and the parts that keep our body working that we take for granted. Until 25 March.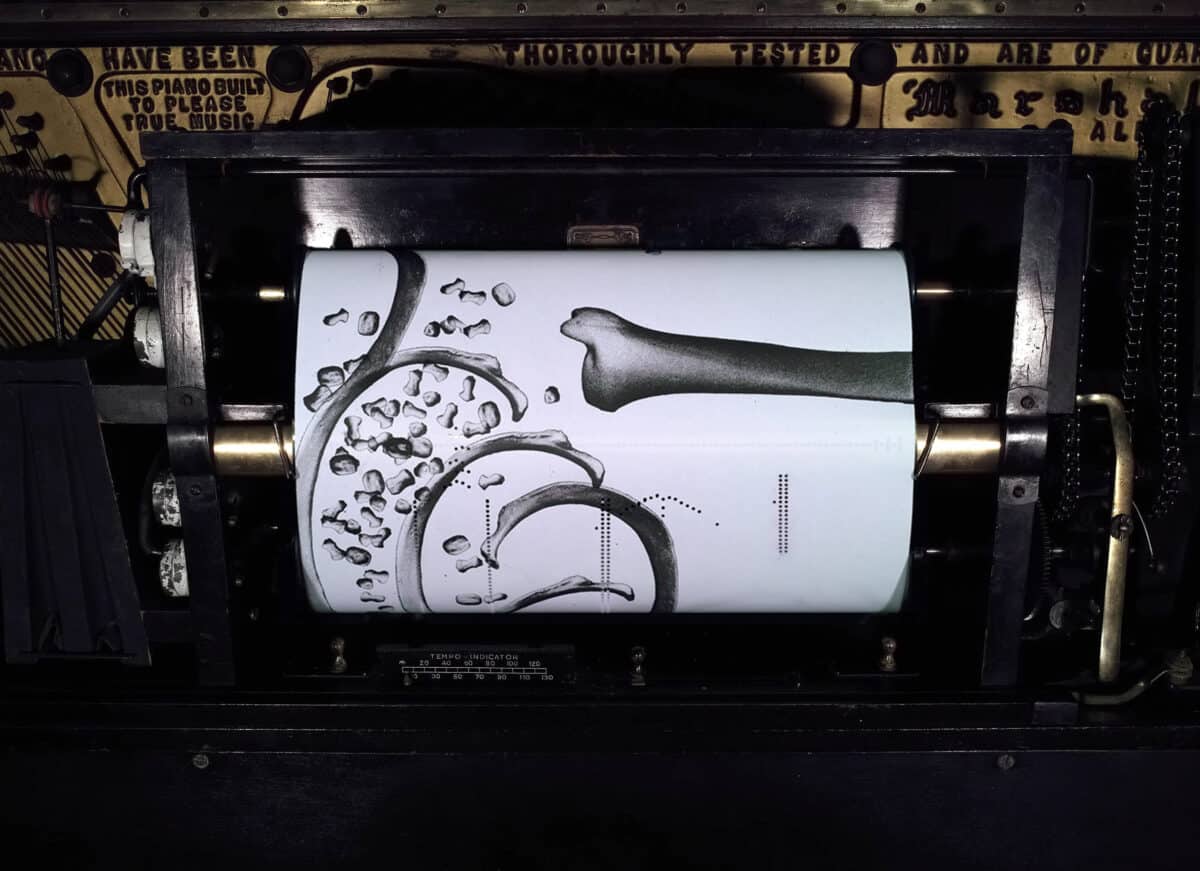 Not necessarily in the right order @ Stephen Lawrence Gallery, Greenwich
Playing with the idea of disharmonious sounds, this exhibition takes a nod from the Morecambe and Wise sketch where he's playing all the right notes but not necessarily in the right order. Sounds created with bones are projected on to the works of Carol Wyss while Graeme Miller's player-piano sounds out the notes generated by a cat walking across it 30 years ago. Until 24 March.
All images copyright artist and gallery. Sasha Huber photograph: Kate Elliott.
More Art Exhibitions to see in London right now HERE
Categories
Tags