London Gallery Weekend kicks off tomorrow with over 150 galleries (Ahhhhhh!!!!) and over 400 artists according to Hector Campbell over at The Shock of the Now issue 88 – 82 exhibition openings- phew who decided more was better ?!
Talking of numbers you have gotta see Jake Elwes Dada Da Ta, 2016 ( created from over 50hrs of video interviews with leading figures of the global tech industry transcribed using IBM's Watson A.I. speech-to-text programme- then a custom programme detects speech containing numbers etc anyway its cool its all about numbers and numbers mean money and money means numbers and everyone is a number and ….) at their exhibition Data • Glitch • Utopia at Gazelli Art House, technically not part of LGW as it opens tonight Thursday 1st June. Talking of Hector Campbell the writer, curator and author he's now a gallerist as well, Soup ( a play on his surname :l) I don't think they are doing anything special for LGW but they were mentioned in our 5 more young London galleries to see and they have a great exhibition on at the moment Alia Hamaoui Passing Pari-daiza, 12-6 pm Saturdays and 12-4pm Sundays.
Anyway 5 things to see at London Gallery Weekend 2023
1 Talk event: Cory Arcangel and Dr. Omar Kholeif on Internet_Art, and other things. Friday 2 June, 3:30pm, Lisson, 27 Bell Street
During London Gallery Weekend 2023, Lisson Gallery is pleased to host 'Cory Arcangel and Dr. Omar Kholeif on Internet_Art, and other things'
The ultimate event in their global book tour—Dr. Omar Kholeif has circled the world and back home to London where they are in dialogue with one of their biggest creative influences, artist Cory Arcangel. In this intimate dialogue, Kholeif discusses the impact of Arcangel's practice on their own work over the last two decades. They will also discuss some of Arcangel's recent artistic endeavours and consider the influence of the internet on shaping artistic practices today.
The talk will be followed by a book signing with Dr Omar Kholeif, where visitors can purchase copies of their latest publication 'Internet_Art: From the Birth of the Web to the Rise of NFTs'.
Booking is recommended. RSVP via contact@lissongallery.com
2 Florence Peake, Enactment, exhibition walkthrough, Saturday 2nd June, 11am
Join multi-disciplinary artist Florence Peake and Director Niamh Coghlan for a walkthrough of Peake's solo exhibition Enactment at Richard Saltoun Gallery for an insight into her practice, the show's concept and individual works. RSVP here.
3 Eat Ice Cream – Friday 2nd June | Time: 2.30pm-4.30pm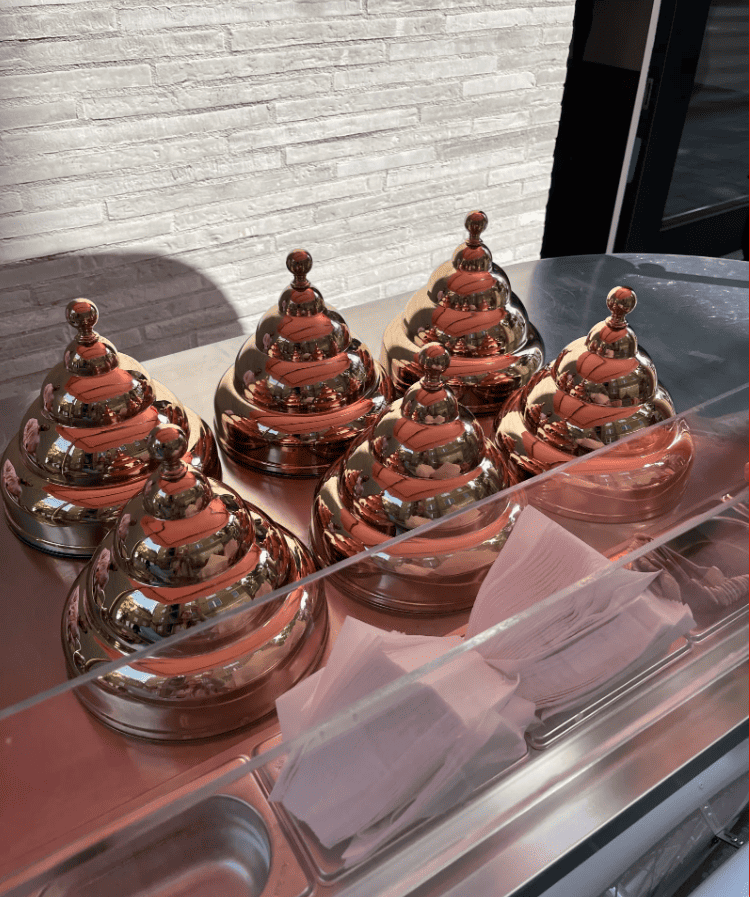 Returning again after its huge success in 2022 is the Gagosian Grosvenor Hill: Ice cream stand presented in collaboration with the wonderful Connaught Pâtisserie and you can also see their amazing exhibition To Bend the Ear of the Outer World: Conversations on contemporary abstract painting which opens tonight 6-8pm Thursday, June 1st.
4 Gathering, Soojin Kang: To Be You, Whoever You Are, Friday 2nd June, 11am – 8pm
Gathering is showing the premiere of Soojin Kang: To Be You, Whoever You Are, a film by Markus Schröder. Contemplating Kang's working process, the film documents the artist's practice whilst preparing for her solo exhibition at Gathering.
The film will be screened on loop at Gathering on Friday 2 June between 11am and 8pm as well as on Saturday 3 June from 11am to 6pm.
5 Narumi Nekpenekpen – 'where you fit in my palm' Solo Exhibition – Soft Opening, Bethnal Green, opening reception Sunday 4th June, 11am-5pm.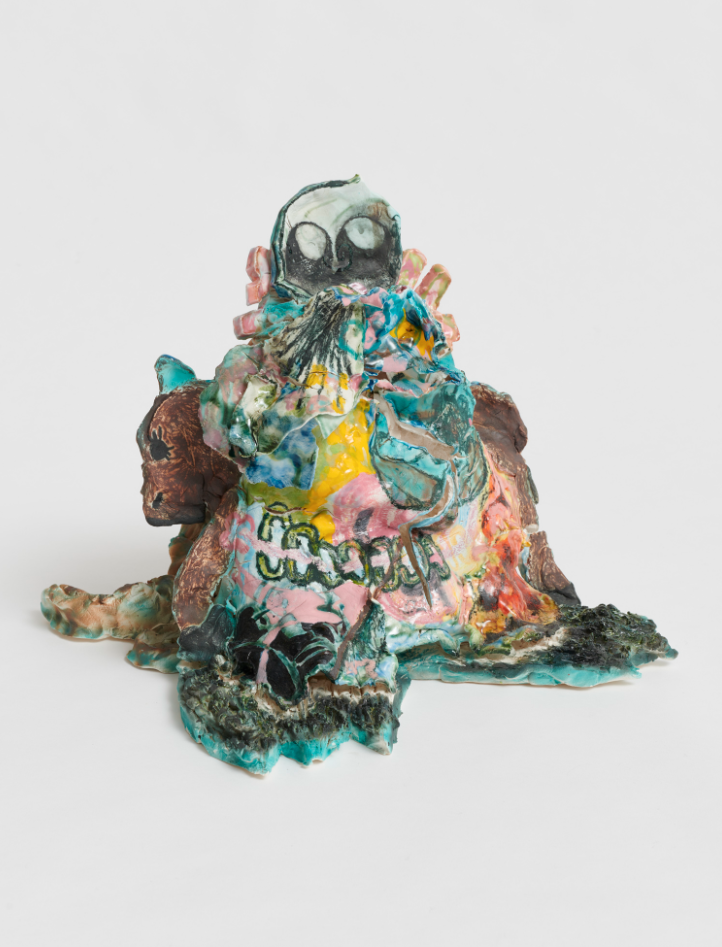 Positioned atop a pair of glossy red heart-shaped plinths, Narumi Nekpenekpen's complex figures and creatures appear frozen in states of feeling, with their clompy feet and oversized doe-shaped eyes peeking out from a whirl of colour, shape and texture. Nekpenekpen's work involves and processes her emotions within an alternative subconscious, where layers of porcelain and glaze represent thoughts and memories. MORE
London Gallery Weekend June 2nd – June 4th 2023, Londongalleryweekend.art
*We have no idea why the pink stuff Florence Peake is holding turns up in Soojin Kang's film! We think it is a coincidence
Categories
Tags