It won't have escaped your notice that Immersive art experiences are all the rage. Such disparate artists as Hockney and da Vinci are variously instigating or being subject to immersive installs and "great family day out" reviews as cultural institutions fight for the right to be seen as relevant in an era of slashed arts funding. 
Some of these experiences are roundly and correctly mocked whilst others rightly deserve their successes, for any diver will tell you, for the viewer immersion is in part about the powerful affect of ceding control to what surrounds you.  Encountering artists who wield this power without the technological trickery of today's flashier experiences is a reminder that there are far more subtle ways to capture and hold your audience's attention.
The artist Mary Heilmann famously built lounging chairs to hold her audience's gaze in the position she felt most apt to appreciate a work, whilst Piploti Rist's hugging bean bags provided an entirely adorable experience for her 2011 piece 'Lobe of the Lung'. For artists at the start of their careers, these masters share a beguiling vision of art as affect, controlled by the artist. And control is an enticing prospect for a generation of artists reaching maturity in the era of the poly crisis.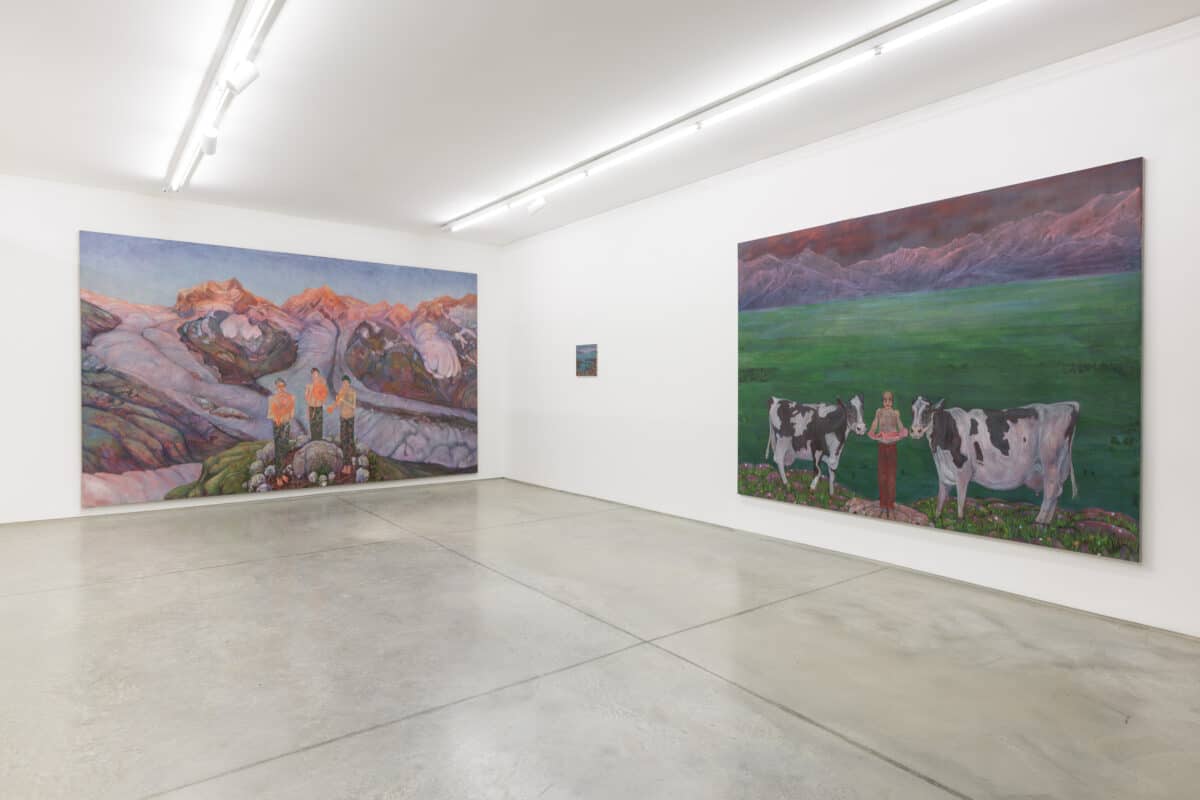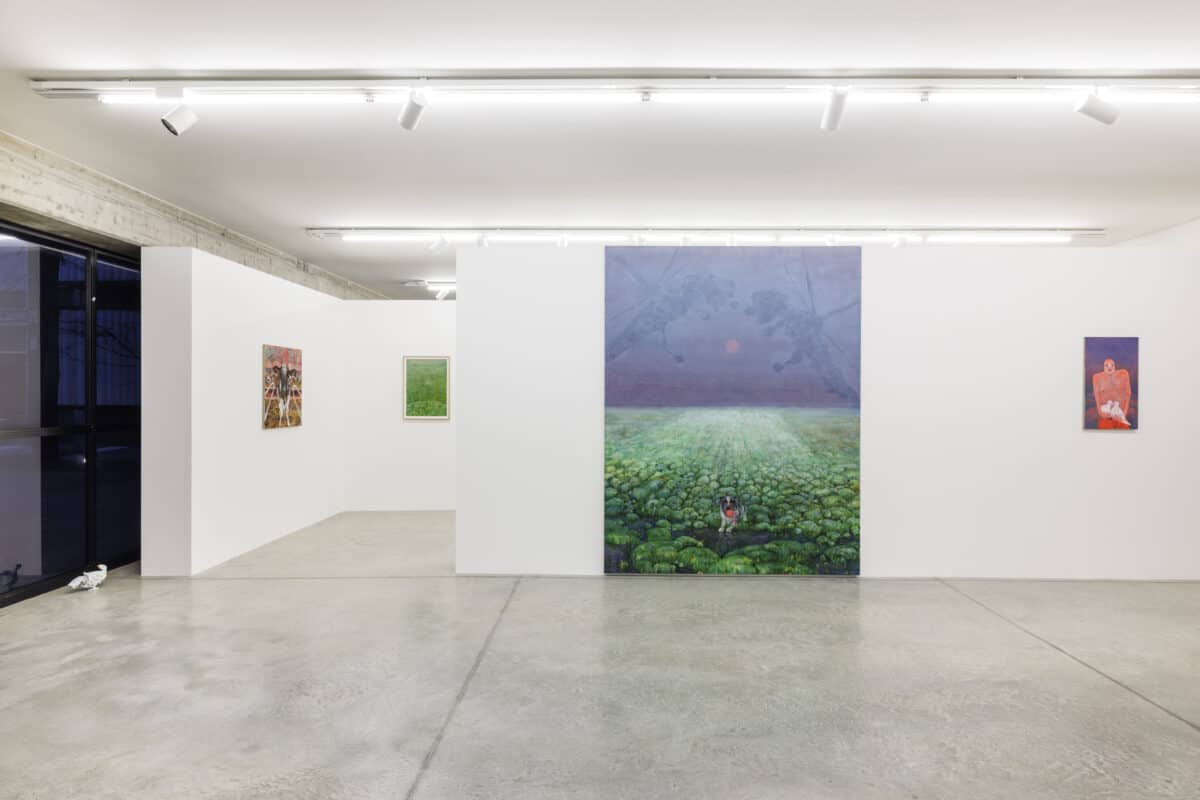 The attractiveness of feeling in control and the impossibility of actually being in control is a dynamic tension at the heart of a new solo show, Burning Green, by the young Marseille-based Swiss artist Andriu Deplazes currently on show in the Pattern Room at Collezione Maramotti. Perhaps in response to the works he has made inspired by the patently uncontrollable ideas of family relationships, environmental catastrophe and evolving gender roles, Deplazes has constructed a tightly wound viewing route through the space, controlling distances and creating spaces where works are either jammed together for effect or given unexpected space to breathe.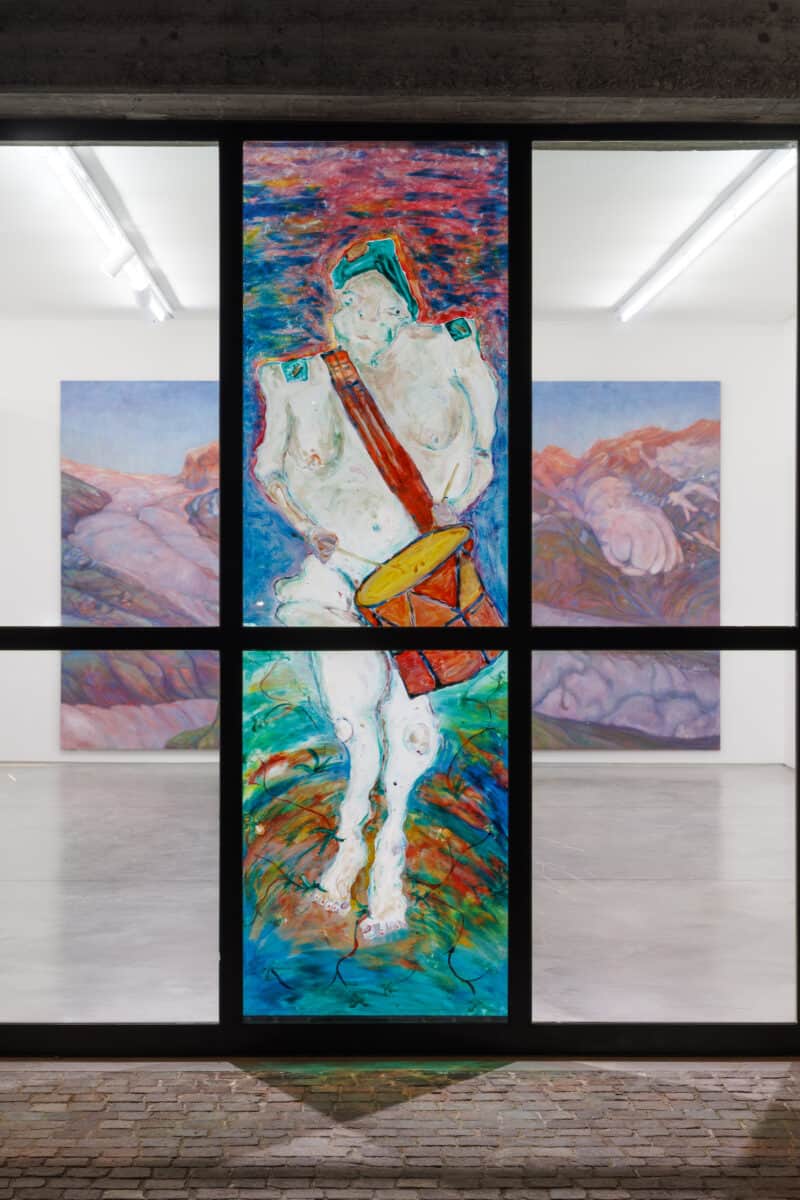 Throughout the show, recurring motifs of stoic yet impotent Swiss Guards appear and reappear alongside pigeons, those chaotic punks of the urban wildlife scene, all the while the chance outcomes of our desire for order and predictability hover. Ghostly cows appear, the hidden casualties of the serene and all-pervasive dairy industry surrounding the Collezione's Reggio home, a land entirely given over to crops of clover to feed the indoor herd. It's a perversion of the use of green to describe sustainable behaviour and one that pulls again at the idea of control as a good idea. Because if there is a thought that this show leaves you with it is how our foolish essays at control drive horrifying outcomes. 
Whether the patriarchy's legacy of traumatised children in a time of scarcity or the futility of Switzerland guarding a retreated glacier, we live amidst a chaos that is arguably much worse as a result of our attempts at control. Yet, as the staging and themes of Deplazes show demonstrates, that urge to control our inner chaos is still powerful within us. As more artists of this generation explore their degraded legacies it will be interesting to see how they respond to the evidence of the fallacy of control.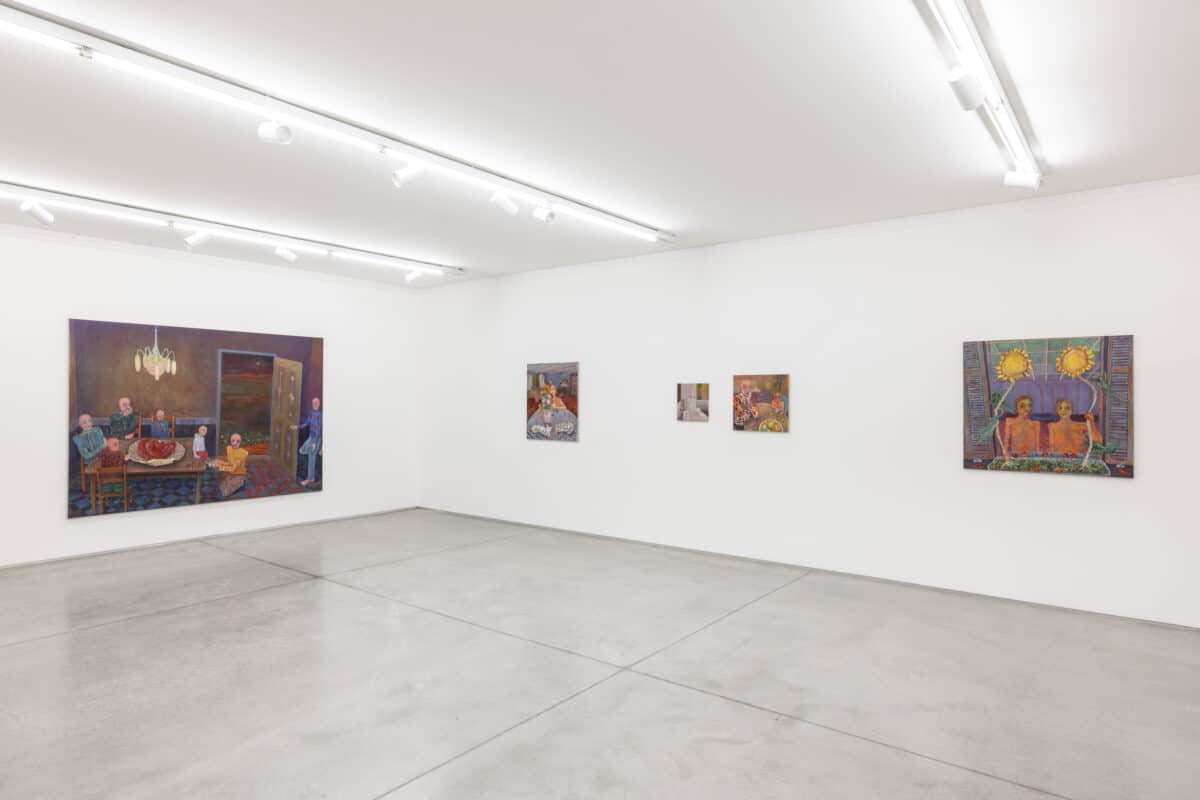 Andriu Deplazes, Burning Green, – 30th July 2023, Collezione Maramotti
About the artist
Andriu Deplazes was born in 1993 in Zürich, Switzerland. In 2016, he graduated with a BFA from the Zürcher Hochschule der Künste. Since 2015 his works have been exhibited all around Europe. He lives and works in Zurich, Brussels and Marseille. 
His recent solo shows in Switzerland were held at Galerie Peter Kilchmann, Zurich, and Bündner Kunstmuseum, Chur. In 2017, he was awarded the Helvetia Art Prize, which granted him a solo exhibition at LISTE Art Fair, Basel and in 2019, he won the Manor Kunstpreis. Among others, he took part in group exhibitions at Alte Fabrik, Rapperswil and Helvetia Art Foyer, Basel in Switzerland, as well as CC Strombeek in Belgium. His works are featured in private and public collections across Switzerland.
Categories
Tags