LEDGER, [the world leader in Critical Digital Asset security and utility] has joined forces with [innovative luxury brand] RTFKT to launch the first in a series of collaborative drops + education programs.
Debuted on-stage at NFT Paris, the announcement dubs RTFKT a flagship partner and unveils the RTFKT x Ledger collection and educational programming. 
With a high calibre of dedicated collectors, RTFKT wants to provide a safe and secure solution for its fans. In joining up with Ledger, the Web3 security leader, they achieve this.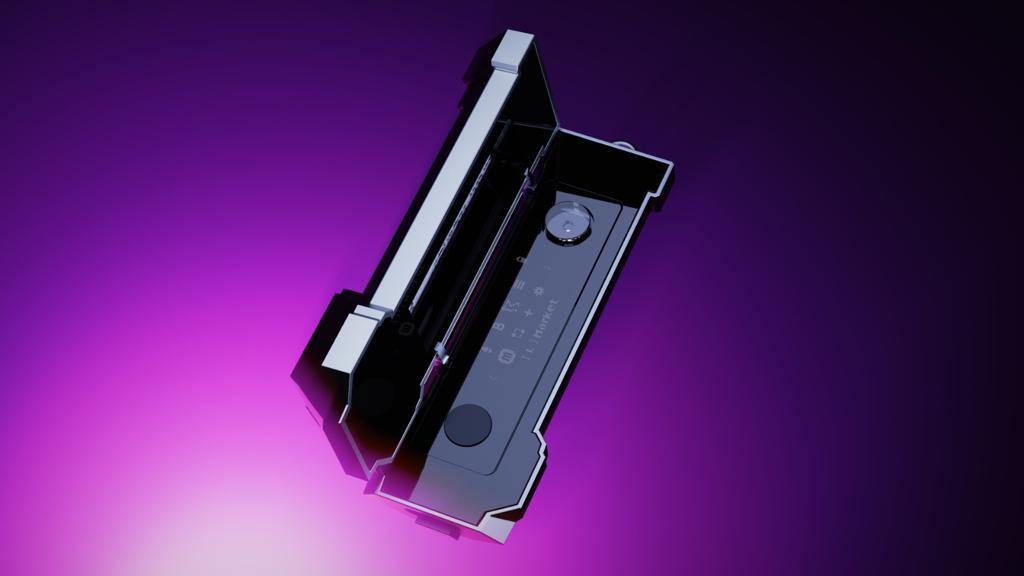 We are doubling down on education so everyone understands how to safely secure their critical digital assets.

We're super proud to continue our collaboration with Ledger and to push it to the next level with these products, allowing everyone to get into digital collectibles safely and in RTFKT style.

says Benoit Pagotto.
As a leader in phygital fashion and digital on-chain artifacts, RTFKT is in a prime position to provide the necessary education and preventative tools. Ledger, with their existing best-in-class approach to security in Web3, is the facilitating partner, providing this very information to the growing RTFKT audience.
Starting off their partnership with a physical release, Ledger and RTFKT bring collectors a special all white custom edition of the Ledger Nano S Plus and I'm Nano X, available for purchase as an NFT and redeemable for the physical item. Following the initial limited drop, keep an eye on [ Ledger ] Market for future collaborations each of which come with RTFKT Quests in an effort to bring education to the masses, demonstrating both the physical and digital aspects of the evergreen partnership and emphasizing the part hardware plays in security. With this collaboration, holders can expect branded quests, designed and co-created to provide the highest quality of onboarding experience and rewards through the platform.
The relationship extends well beyond products, with an integrated experience in place to add value for collectors. Every RTFKT Collection item sold on [ L ] Market comes with RTFKT's creative approach to education, explaining how to create a cold wallet and how to use it to safely navigate the Web3 space. As they continue their partnership, RTFKT will bring new and exciting, highly curated niche items to [ L ] Market, establishing the platform as the go-to destination for high-end and innovative phygital collectibles. 
About
Founded in 2020, by Benoit Pagotto, Chris Le and Steven Vasilev, RTFKT is a pioneering and innovative brand that redefines the boundaries of physical and digital value to serve their broad community of creators. An eclectic, future-focused, creator-led organization, they use the latest in game engines, NFTs, blockchain authentication and augmented reality, combined with design and manufacturing expertise to create unique experiences with phygital fashion, sneakers, and digital artifacts. Known to create viral sneaker designs, collectible exclusives, 3D & AR wearables, unique avatars and original art, RTFKT has maintained its position at the forefront of the latest cutting-edge technology. @RTFKT or @rtfkt
[ L ] Market was built from the ground up to be the most secure NFT distribution platform on the planet. In prioritizing the security and safety of the customer, their NFTs, contracts, and community, [ L ] Market is solving some of the most dangerous threats facing NFT communities today. Their brand mark is a generative font with over two billion unique variations, which speaks to the massive awareness generative art and PFP projects have brought to block chain technology, and the advanced cryptography built into Ledger and [ L ] Market's DNA. [ L ] Market can be used with the Ledger Live companion App, where users are authentically interacting with [ L ] Market. For the partners, this offers the opportunity to communicate to their communities that they are interacting with genuine NFT contracts. This process, with the addition of Clear Signing, verifies all Ledger transactions on a trusted display, solving blind signing and reduces the risk of almost all phishing scams.
Founded in Paris in 2014, LEDGER is a global platform for digital assets and Web3. Ledger is already the world leader in Critical Digital Asset security and utility.  With more than 5M devices sold to consumers in 200 countries and 10+ languages, 100+ financial institutions and brands as customers, 20% of the world's crypto assets are secured, plus services supporting trading, buying, spending, earning, and NFTs. LEDGER's products include: Nano S Plus, Nano X hardware wallets, LEDGER Live companion app, [ LEDGER ] Market™, the world's first secure-minting and first-sale distribution platform, and Ledger Enterprise. With its ease of use, LEDGER allows a user to begin investing in digital assets and ultimately, achieve financial freedom in a safe and stress-free environment. @ledger or @ledger
Categories
Tags