Could LAYER & ledger's pocket-sized crypto wallet Ledger Stax™ revolutionize NFTs & cryptocurrency as the iPod revolutionised access to digital music?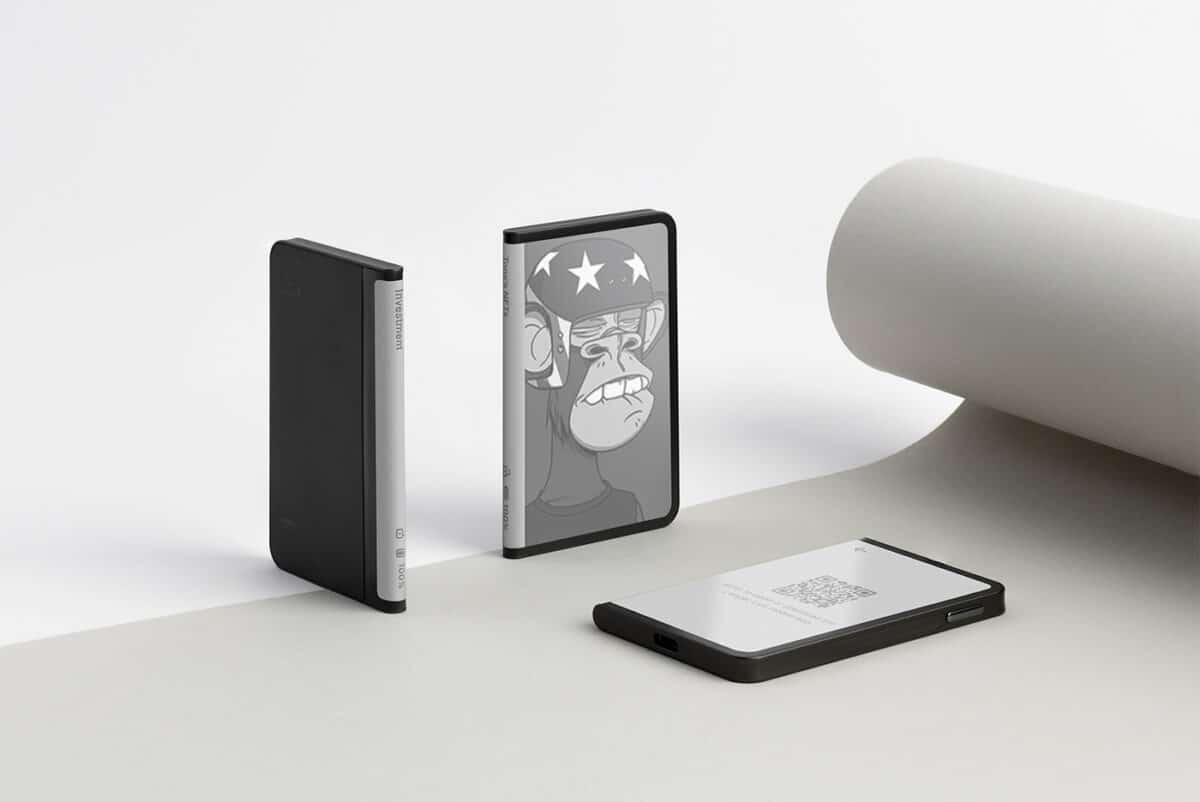 LAYER and founder Benjamin Hubert have collaborated with leading crypto brand Ledger and renowned entrepreneur Tony Fadell (the former senior vice president of the iPod division at Apple Inc) to create Ledger Stax™, a revolutionary hardware wallet that allows users to store, access, and send cryptocurrency and NFTs securely. The defining feature of the credit-card-sized Ledger Stax is the innovative and sustainable e-ink touchscreen that curves around the front face and spine of the device to elevate the user experience. The new device represents an expansion of Ledger's popular Nano wallet series, with an intuitive interface that makes the world of cryptocurrency more engaging.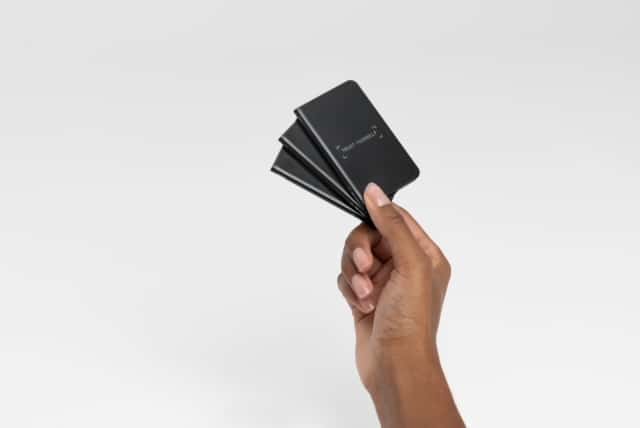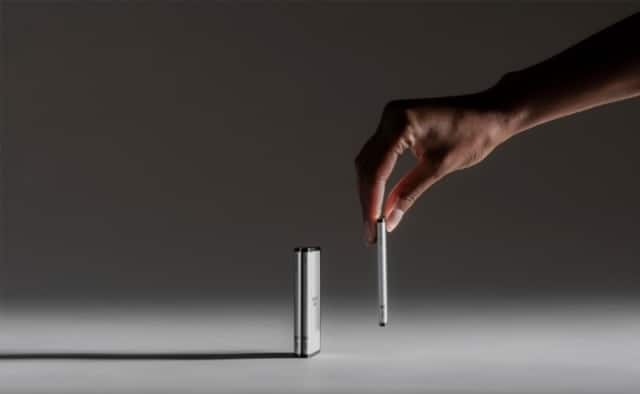 Ledger makes the most popular hardware wallets in the world, with more than 5 million sales to date. Ledger Stax? is a new, breakthrough consumer device built on Ledger's secure architecture. It introduces a unique form designed for unprecedented accessibility and interactivity with the world of cryptocurrencies and NFTs. The device has been in development for more than two years and is the beginning of an ongoing partnership between Ledger and LAYER with more products scheduled to launch in the near future.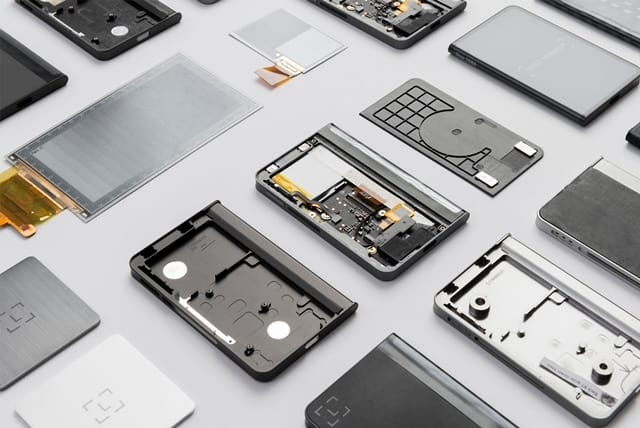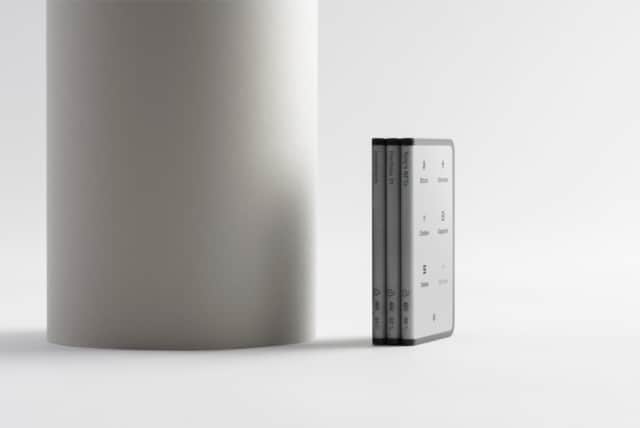 Designing security
Ledger has the world's best security for crypto and NFTs, but it needed a fresh look to revolutionise users' Web3 experience. Ledger Stax is a hardware crypto currency wallet that allows users to securely manage 5,500+ crypto assets, including coins, tokens and NFTs, building on the world-leading brand's secure platform. It also allows users to explore an ever-growing range of Web3 apps through the Ledger Live app, connecting it to your smartphone via Bluetooth. The wallet keeps a user's private key protected at all times in a certified secure chip, and any transaction must be verified on the device's display and physically confirmed by the user.
The name "Stax" comes from the ability to magnetically stack the devices, as you would stack physical currency or conventional ledger books. This gives users the ability to store and organise different portfolios on separate devices, while the energy-efficient e-ink screen that wraps around the front and spine of the Ledger Stax allows for clear labelling when stacked. The screen also creates a clear visual interface and a more personalised experience, with the option to display photographs or NFTs on the lockscreen. The e-ink screen provides unmatched energy efficiency, so the battery can last for weeks or even months on one battery charge.
The simple form of Ledger Stax plays on the idea of a ledger book, and is crafted from an aluminium chassis with an e-ink touchscreen that curves around the front surface and "spine". The high-performance, durable metal casing gives the small device a reassuring weight in the hand, emphasising its secure nature; while the soft edge and concave surfaces allow for easy grip and the single button and e-ink touchscreen offer simple, intuitive usability.
A meeting of minds
Ledger Stax was born from a close collaboration between Ledger, Tony Fadell (the former senior vice president of the iPod division at Apple Inc and founder and former CEO of Nest Labs) & the design team at LAYER. Over a two-year period, the LAYER team collaborated closely to bring Tony's initial invention to life through multiple rounds of design and engineering at the design agency's London studio. The collaborative process explored the function, format, shape, size, UI, materiality and integration of a rolled e-ink touch screen. These features enable Ledger's users to manage their cryptocurrencies with Ledger Stax more effectively and magnetically stack multiple Ledger Stax on top or beside each other to better store and display their digital assets.
The LAYER team worked creatively to produce dozens of design, engineering and prototyping iterations. At each stage, the LAYER team under the creative direction of Benjamin Hubert met with Ledger and Tony Fadell to discuss how to effectively and efficiently bring the game-changing product to life. The design process generated a richly IP-driven product for Ledger to deliver a next-level cryptocurrency wallet to a new generation of users.
Working with Ledger is an incredible opportunity to be part of shaping how the world interacts with their crypto assets. We strongly believe in a future of secure and private financial sovereignty where crypto becomes the norm. This project demonstrates LAYER's ability to both design and engineer a complex and compact piece of consumer electronics to deliver a next-generation experience at an affordable price point.

Benjamin Hubert – Founder, LAYER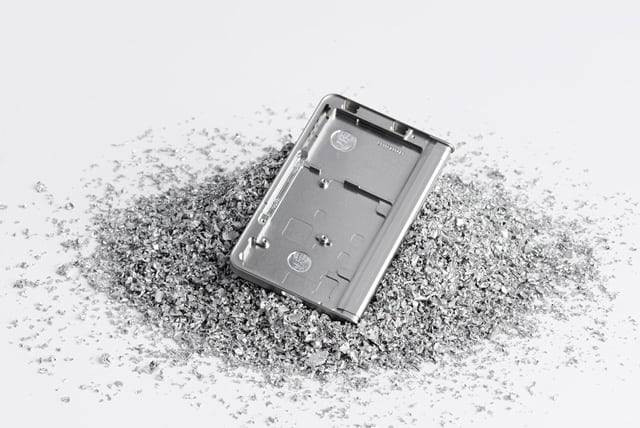 Ledger Stax will start shipping by the end of March 2023 but you can preorder now on Ledger.com
The technical details
• Ledger Stax is 85.33mm x 54.39mm x 6mm – credit card size, but thicker. It weighs just 45.2 grams.
• The e-ink touchscreen has a resolution of 672 x 400 pixels. The screen features up to 4-level grayscale for user interactions and menus, and up to 16-level greyscale for the lock-screen picture.
• Ledger Stax uses secure USB-C to connect to the comprehensive Ledger Live™ app on your laptop, and
Bluetooth® to connect to the Ledger Live Mobile app on your smartphone. It will utilize Ledger Connect, an upcoming crypto wallet extension from Ledger, to connect to Web3 apps from anywhere.
• Ledger Stax has a 200 ma lithium-ion battery with a 3-hour battery life when in use. The battery can be
charged in just two hours via a USB cable and the device also supports wireless Qi charging. If the battery is empty, it can be used via a USB-C cable.
• The device features one button to power on/off and lock/unlock the screen.
Categories
Tags