"Find a job you love, and you'll never work a day in your life," goes the wisdom. Today's interviewee personifies the saying of turning passion into a profession. Meet Julia: her journey started in the hotel industry, but she heeded her heart's call, launching a food blog – The Yummy Bowl – and evolving into a thriving food designer. Our conversation delves into Julia's path and what lies ahead for her.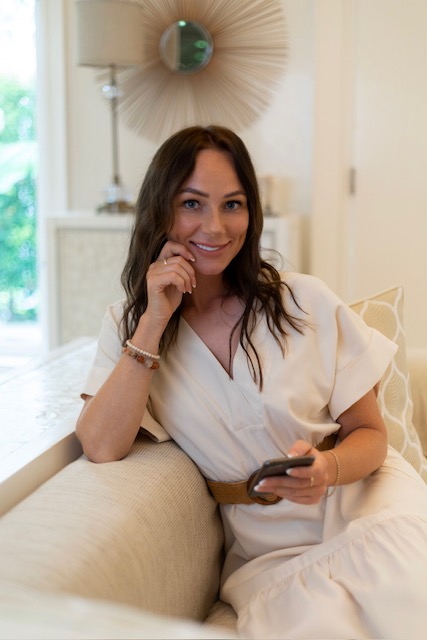 Please tell us how you came up with the idea of creating a blog and working in the field of food blogging, design, and photography?
Photography has always fascinated me, and I held a dream that it could eventually be my profession. However, life steered me down a different path, and my career kicked off in the service sector. For years, I managed restaurants in upscale five-star hotels. I found enjoyment in this role, but a true passion was missing. Yet, it was during this period that my adoration for culinary arts flourished.
I watched talented chefs create truly masterpiece dishes that everyone loved. Their food not only looked amazing but also tasted terrific. I was fascinated by how creatively the entire team worked to create unforgettable experiences for our guests.
Unfortunately, my work schedule was very demanding and did not leave time for any hobbies. It was only after giving birth to my son that I realized life was giving me a choice: go back to the same monotonous routine or pursue something I am truly passionate about. Over time, I found myself spending more and more time in the kitchen, searching for new recipes and preparing healthy meals for my son. Also, I found out that I couldn't tolerate lactose and gluten, which meant I had to change how I cooked. This made my cooking journey more interesting.
One day, while browsing Pinterest, I came across an article about a food blogger who based on her passion for cooking, built a successful career and run a blog with impressive photos. The article described how she started her blog, learned the art of photography, and later monetized her work. Her valuable advice instantly became a source of inspiration for me, and I will forever be grateful to her. Until that moment, I had no idea about the concept of food blogs and was only familiar with travel bloggers who occasionally stayed in the hotels where I worked.
I would like to learn a bit more about what food design actually is and what its idea is?
The concept behind food design is that food should be both tasty and visually appealing. It revolves around elevating dish and table aesthetics to a professional level. In the fiercely competitive realm of countless restaurants in bustling cities globally, the sought-after ones aren't just those with delectable flavors, but also those with exceptional presentation, design, ambiance, and overall experience. This is what defines the unique concept of each restaurant.
In the world of professional food design, it covers everything within the restaurant industry, spanning from the interior and table arrangements to the very design of the dishes. Every single aspect holds significance, right down to the tableware and packaging for food items. Not to forget, the field of photography and journalism also comes into play, with contributions to print and online magazines, culinary books, and blogs, much like in my own journey.
I understand that this profession is still rare these days?
In general, yes, but not for long. You may have noticed that with the rapid pace of social and technological progress, new professions are emerging that were difficult to imagine just ten years ago. Food design is one of them. It is a new profession, but the demand for specialists is increasing every day. As a result, people from other design fields, such as graphics, photography, packaging design, etc., are transitioning to food design.
By the way, speaking specifically about photography, is it true that the most beautiful images are produced from fake food?
I wouldn't say it's a common practice these days. The primary focus is on presenting the actual food authentically, but there are instances where ingredients and props around it might be simulated. Minor tweaks like refining the edges of a cake for an even look or enhancing the texture in frosting and creaminess in sauces or mashed potatoes can be easily managed through Photoshop edits. I'd also assume that if a brand will use completely fake food in their advertisements, they could easily find themselves in a legal mess.
How did your journey as a photographer and food designer begin?
It began with an old iPhone! After reading an interesting article about food blogging, I started taking photos of my food. The first six months were all about experimenting with photography and it was done in poor artificial lighting. Looking back, those early photos make me cringe, but I thought they were decent back then. It was a creative outlet I'd missed for years. I watched lots of free YouTube tutorials and analyzed other food designers' styles and composition. I studied everything I could about this topic and wrote many notes in my notebook!
It turns out that all your skills you got from training videos on youtube? Or was there something else?
I gained much of my knowledge from free videos, fellow food bloggers, their style, advice, and online forums. Eventually, I took several courses on photography, food design, and blogging. This knowledge formed the basis that eventually led me to start my own business.
Soon enough, I realized my photos weren't up to par. Following a fellow blogger's suggestion, I invested in an older Canon DSLR camera with a 50mm lens. It turned out to be the best decision ever. My photos instantly improved significantly – they were sharper, easier to edit, and the colors looked more authentic.
However, being on maternity leave while caring for a small baby was quite a challenge to afford all those pricey courses.
I took a few photography courses, but largely self-educated within my means. It was undeniably a demanding learning journey, but I persisted because I sensed I had stumbled upon my genuine passion.
How did you manage to combine caring for a small child with learning a new profession?
Being honest, it was no walk in the park. For around a year, I juggled caring for my son during the day and burning the midnight oil to work on the blog after he fell asleep. Cooking in the night while everyone is asleep may sound strange but I was enjoying every single moment of it. It was not easy, but I stayed positive and motivated and the effort paid off. Just a little over a year, I hit my first target: I partnered with a major advertising company to monetize my website. It was only about two years that I enrolled in a more comprehensive food photography and styling course, which prompted a lot of introspection. As a result, I revamped many of my old posts, and looking back, I wish I could've done it sooner.
So what, Julia, is the main idea of your business? What is its uniqueness?
In the grand scheme, my aim is to help people in preparing delicious meals effortlessly, utilizing easily accessible ingredients. Moreover, I strongly advocate for embracing new flavors and ideas. Through my website, I offer user-friendly healthy (or healthier) recipes that highlight real ingredients and simplicity. Believe me, there's no need to compromise on taste when opting for allergy-friendly options. The world of gluten-free, dairy free cuisine can be both authentic and delicious tasting. Whether you or a family member has celiac disease or simply seeks a healthier lifestyle, I strive to demonstrate that crafting beloved dishes requires only a handful of basic ingredients and simple swaps.
What kind of cuisine do you prefer?
Diverse. My culinary inclinations draw inspiration from my Estonian-Russian-Ukrainian heritage and the many places in the world I've visited so far. Alongside Estonia, I've resided in four other countries due to previous work commitments. Presently, my content is scheduled months ahead, while we are currently traveling and indulging in different delicious cuisines. A major perk of my current career is the freedom to travel—it's my ultimate passion.
Finally, Julia, what projects are you currently working on and what are your plans for the future?
Running any blog, whether it's focused on food design or cooking, entails an ongoing learning curve. This makes sense, given the intricacies involved. For instance, I extensively freelanced in photography initially to gain experience. While I still do some now, it's less frequent as the blog requires my full attention.
At present, my primary focus is developing e-learning courses and books centered around specific meals, meal planning, and insights for allergy-friendly recipes. My aim is to help individuals feel at ease in the kitchen, relishing straightforward dishes. Ultimately, one of my aspirations is to create an actual cookbook—I'll get around to it sooner or later.
Categories
Tags