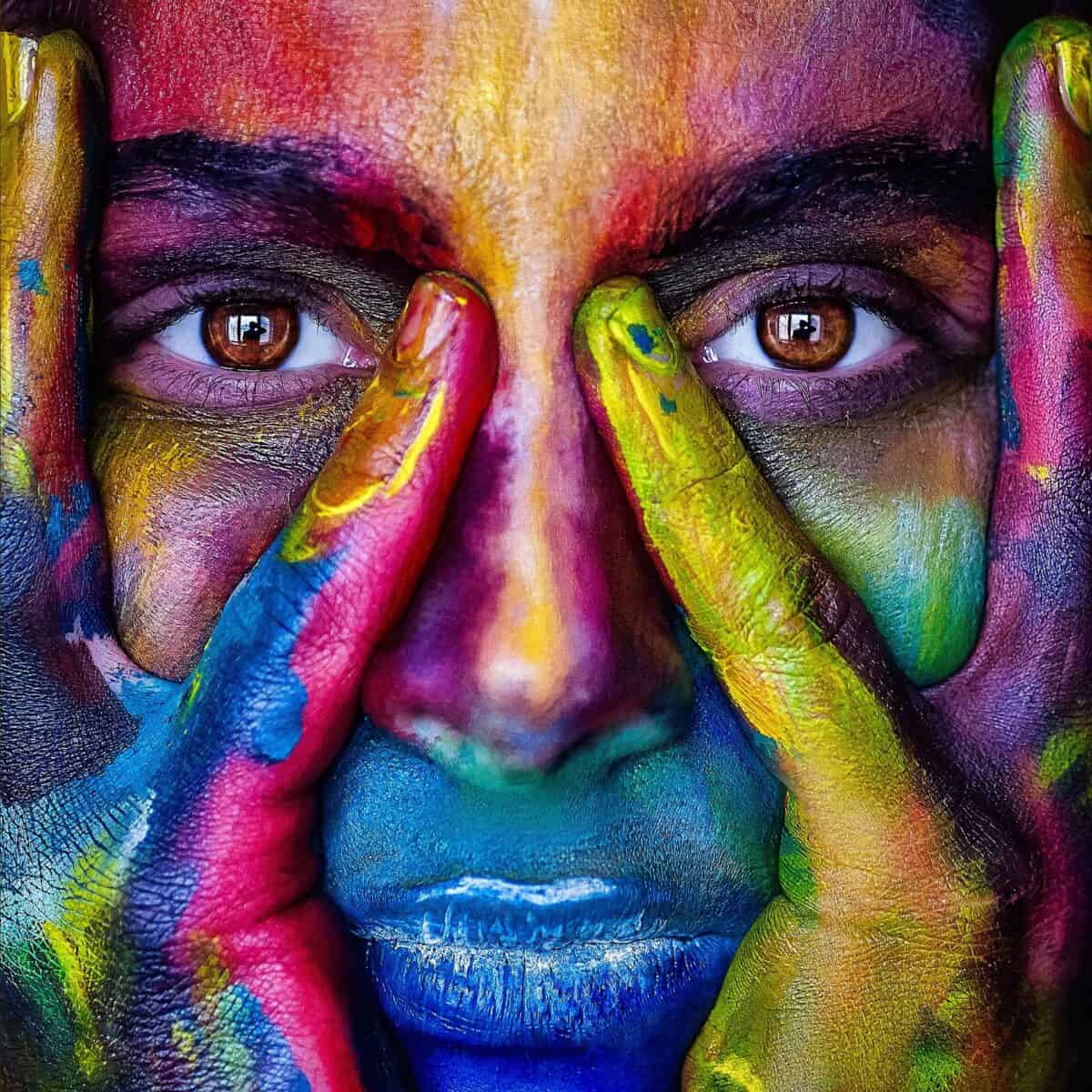 Like virtually all aspects of modern life, art has evolved in recent times. And a new generation of creatives is at the heart of it all. But what exactly does it take to create great art in 2023?
While technical skills and natural flair remain important, it's not simply a case of graduating from art college to become a talented creative. After all, qualifications don't make a piece of artwork. Ultimately, the recipe for success includes several key ingredients. Here are some that will help a modern artist cook up a storm.
Something to say
Thousands of years ago, great art merely imitated the real world. From sculptures to paintings, the goal was to capture real people and items. In today's world, though, the best art is thought-provoking as well as awe-inspiring. In the 20th century, Picasso said that "art is a lie that makes us realize truth". In the 21st century, those sentiments are more significant than ever. They simply can't be ignored.
As such, artists should have something to say. Whether it makes it a point about society, politics, or the natural world doesn't matter. A great piece of art should express a message that encourages the audience to learn something about themselves or the world around them. Therefore, every artist must take the time to find their voice before finding ways to use it via their work.
A relaxed mindset
Great works of art often come from troubled artists, even in related creative fields like music. Personal struggle and tough surroundings often help artists see the world from a different perspective. They also equip artists with the determination to create spectacular artwork or make a powerful statement. When actively creating a piece of artwork, though, a relaxed mindset and surrounding is imperative.
It is hard to unlock a sense of creativity when stress levels are high. Artists may find that Delta 8 gummies are an ideal way to block out the external factors that interfere with their creativity. Meanwhile, a few minutes of meditation before beginning a creative activity can be very effective. The ability to dedicate a block of time to the project instantly gives the individual a better chance of developing their vision.
A workspace
As well as being in the right frame of mind, artists need to be in an environment that allows them to be creative. Otherwise, it is very easy to become distracted or have their creativity stifled by outside influences. When working on a project that could take months or years to complete, a dedicated workspace in the home can be hugely beneficial. However, it isn't the only example of a great working environment.
The popularity of street art is a great example of this. As artists like Banksy show, the concepts and preparations often take place elsewhere. Still, the actual process of putting the artwork together occurs in public spaces. So, there are no hard rules about what a workspace should look like. As long as it enables the artist to showcase their creative mind and technical flair, it can be considered an effective space.
A willingness to consider new ideas
Our world is changing, not least when 'what is art?' and how we consume it. The digital age has blurred the lines between real-world art and art in the virtual arena. You only have to look at the phenomenon of NFTs to see how artists can embrace new concepts. As well as expressing themselves in new ways, it gives artists a chance to penetrate new audiences and open the door to financial gains.
NFTs may have captured the headlines, but they aren't the only solution to consider. Artists can also look to use Art Steps virtual exhibitions to deliver VR experiences. The ability to combine their art with new and exciting tech can help it resonate with modern audiences. It also facilitates greater engagement for audiences that are not in the local area. The landscape has changed and artists should use it to their advantage.
Equipment
They say a bad worker blames his tools. Frankly, though, every artist needs the right equipment to bring their creative visions to life. Of course, the list of items can vary greatly from one artist to the next. A painter will have far different demands to a filmmaker for example. For some, it can be very costly. For others, funding the artistic endeavors costs just a few dollars.
In fact, some artists use their ingenuity to bypass problems relating to equipment. The growing recycled art community is a shining example of this. Not least because it adds to the message behind the artwork. One way or another, though, every artist will need to support themselves with the necessary tools and materials for their project. Otherwise, transferring it from their mind to the real world – or screen – is impossible.
An ability to market their work
It is regularly stated that marketing is an art form in its own right. As such, most people would agree that it's not enough to simply make a piece of art. Success can only be achieved if people are aware of it. Not only is it vital for those looking to monetize their artistic endeavors. But it is also essential for getting people to enjoy the art and its message. Otherwise, it's like a tree that falls with nobody around to hear it.
There are many ways to market art in the modern world. Holding exhibitions still carries a lot of power. Particularly when wanting to establish meaningful connections. However, art can now also be marketed through social media and other channels. An artist shouldn't feel the need to abandon their goals to satisfy an audience. Still, a deeper understanding of their perspectives can be useful too.
A place within the art community
Modern artists should not want to play an active role in their community. It is often easier to make a bigger impact in numbers. The multi-city exhibitions against plastic pollution are a good example of how artists can work together to create an impact. When art is designed to spark a change, this can be one of the best tools in an artist's repertoire. Even when it's a personal endeavor, the value is often determined by outside opinion.
Establishing a place within the art community, locally or globally, brings further rewards for an artist. Crucially, being around other artists can provide inspiration. Likewise, they are a soundboard for expressing potential project ideas and fine-tuning a vision before beginning the work. Besides, playing an active role in the community can open up networking opportunities that pay dividends in the long run.
A personal focus
It's great to be a member of the art community. However, there are literally millions of artists out there. So, comparing yourself to others is never a wise move because there is always someone that is better at a specific skill. Likewise, someone else will have already given their perspective on a particular subject. While it's great to take inspiration from others, an inferiority complex can kill creative mindsets.
The only person that an artist should compete against is themselves. As an artist, unlocking your potential is the most important feature by far. Whether creating art for pleasure or business, the focus should always be on getting more out of the project itself. Thinking about how it weighs up against others is a limiting mindset. Above all else, it is a move that ensures maximum enjoyment.
A passion for the art
A man that enjoys the journey will walk further than a man who simply enjoys the destination. It is especially true when thinking about art. When your heart and mind are not in the game, your best work won't be completed. When making art, this becomes very clear to both the creator and the audience. When an artist has lost that passion, it's vital that they restore it. Even if this means taking a break.
When you have a passion for art, you'll be eager to learn from other experts. Similarly, you'll find ways to create fresh takes and perspectives. This is what allows the art community to continually raise the bar of possibility. A real love of art in general, as well as the project itself, will shine through. As well as benefiting the creation process, it should impact the exhibition and promotion aspects.
Confidence
Finally, a modern artist must have confidence in their work, even if they lack confidence in themselves. Regardless of the art form or whether it uses concepts like symbolism and iconography, the work needs to have value. However, it is very difficult to expect someone else to value the work when the artist doesn't even see the value themselves. Particularly when considering the emotional value.
Confidence also combines perfectly with passion to drive an artist on. In turn, this helps move the project along toward its completion. Likewise, it allows the artist to acknowledge when the work is finished – or at least ready to be presented to the world. If nothing else, it is a key step that allows an artist to take pride in their pride in their work. For many, it's the greatest reward of all.
Categories
Tags