Tabish Khan the @LondonArtCritic picks his favourite exhibitions to see as we head into a new year. Each one comes with a concise review to help you decide whether it's for you.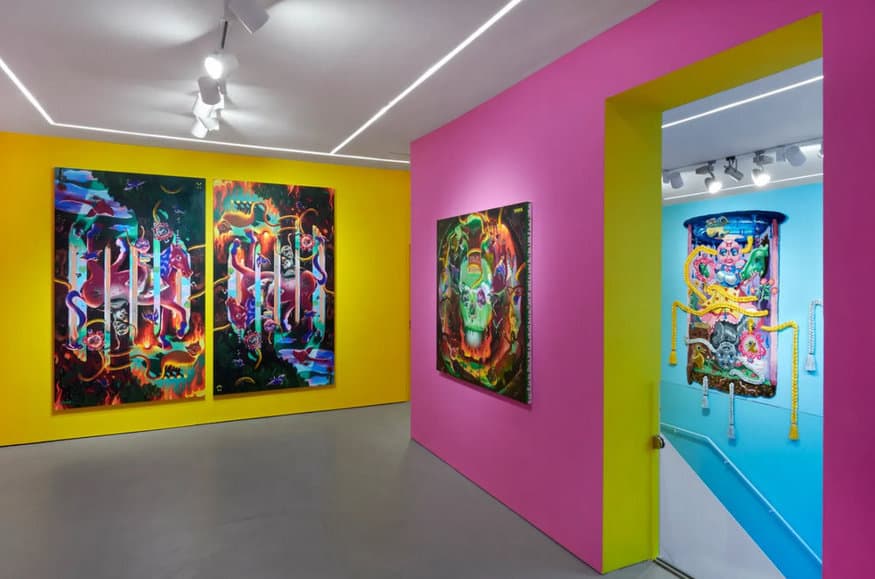 Rachel Maclean: That's not Mi! @ Josh Lilley Gallery
Burned out dolls, gravity defying paintings and a film where idealised beauty takes a grotesque turn. Rachel Maclean strikes again with another cutting look at issues such as social media and our obsessions with youth and beauty. I've always been a fan of her work and her trademark bright colours and biting satire are present in her first show with the gallery. Until 22 January.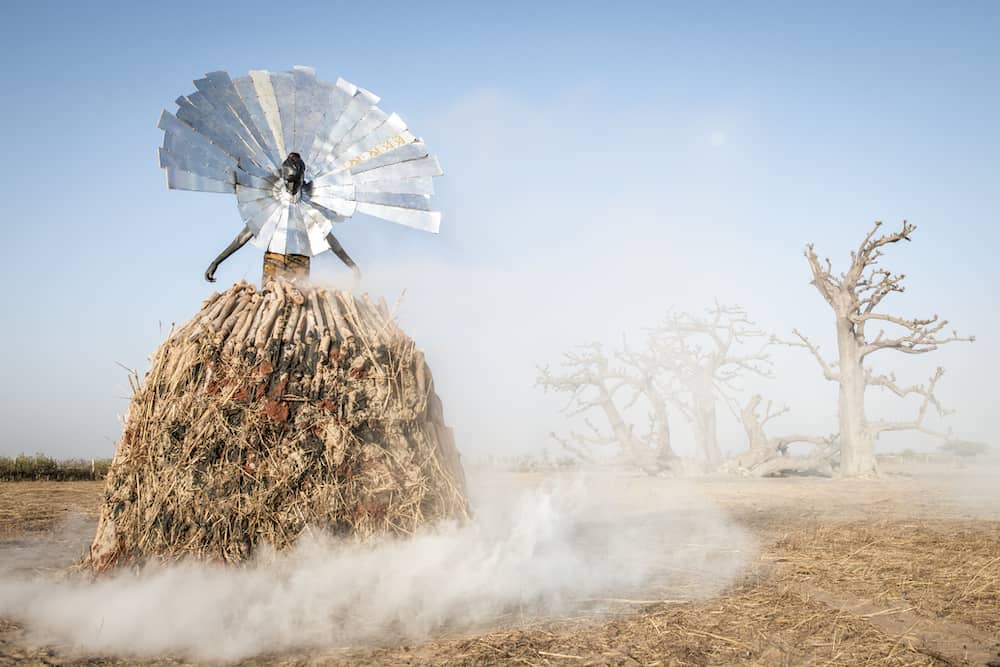 Prix Pictet: Fire @ V&A
Horrific images of burns victims, creative costumes made of waste, alongside tributes to genocide victims and the blinding glare of fireworks. All of these and more are covered under theme of fire, in the ninth edition of this annual exhibition. It's a fantastic and diverse gathering of brilliant photography. Until 9 January.
Hughie O'Donoghue: Deep Water and the Architecture of Memory @ Marlborough Fine Art
Painting on sackcloth and sandbags gives these large scale landscape paintings a wonderful texture to them, particularly those of a rusting shipwreck where it feels like the canvas itself adds to the decaying nature of the subject in these evocative paintings. Until 15 January.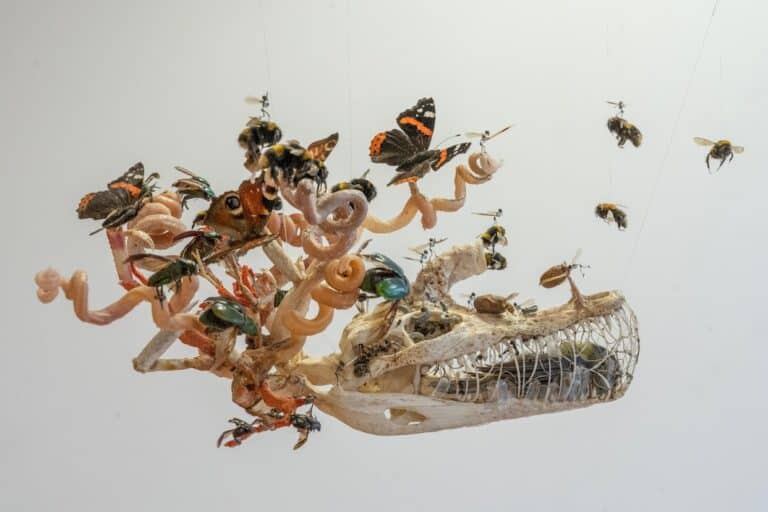 NatureMax & Sarah Maple at Giant, Bournemouth
As our relationship with nature changes with the climate emergency, artists questions where we sit within nature – from Tessa Farmer's suspended chroegraphed battle as tiny fairies enslave insects to Andy Harper's almost psychedelic paintings that resemble dense foliage — curated by fellow FAD writer Paul Carey-Kent. It's one of three shows on at the space which includes Sarah Maple's satirical work taking aim at misogyny. Until 13 February.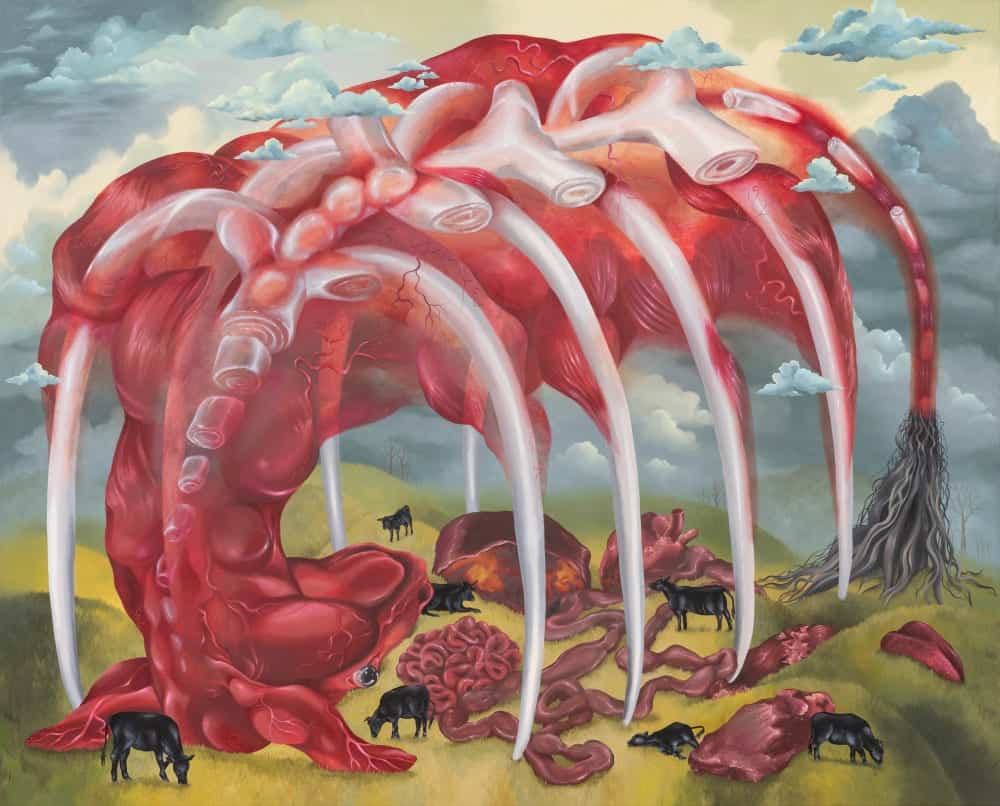 Kat Lyons: Early Paradise @ Pilar Corrias, Savile Row
Farming involves caring for animals and also slaughtering them. We rely on animals for food and it's also destroying the planet. It's this contrast that springs to mind when observing Kat Lyons' gory agricultural paintings. Until 15 January.
Prix Pictet image © Fabrice Monteiro, ADAGP, Prix Pictet. All other images copyright artist and gallery.
Categories
Tags