Tabish Khan the @LondonArtCritic picks his favourite top 5 exhibitions to see in December. Each one comes with a concise review to help you decide whether it's for you. Those looking for more shows should check out his top museum exhibitions to see this Winter, where all but one remains open to visit.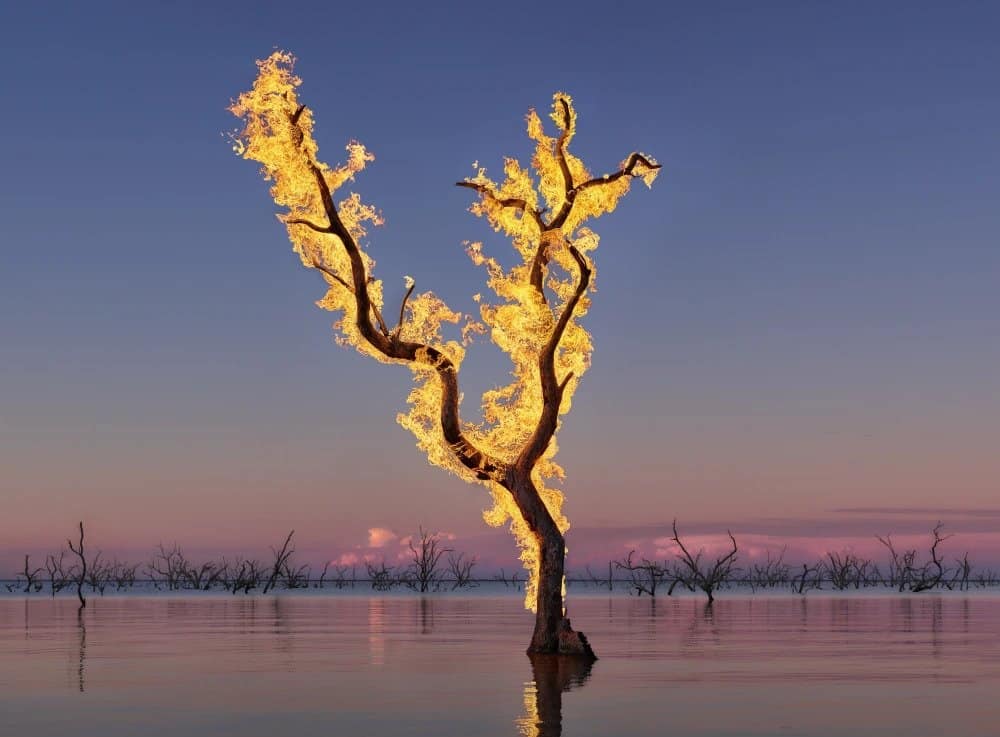 Fires blaze in the vast wetlands and salt flats of Australia, seeming completely out of place in the stunning landscapes. These photographs are staged so as not to harm the landscape and there's such intensity to the fire, it's as if it could have been painted on. Until 21 January.
Human hybrids abound as one has hare's ears that nearly reach the ceiling, others appear to have two sets of features squashed into one face and another has a sperm whale sliced in half in place of his ears. It's quirky, surreal and playful as we disappear down the rabbit hole into this exhibition. Until 14 January.
This exhibition brings together ten female portrait artists from eight different countries, all with varying styles. Highlights for me include the tender family portrait by Naila Hazell, the joyous painting of women eating by Caroline Wong and the expressive drawings and painting by Mizuki Nishiyama. Until 17 December.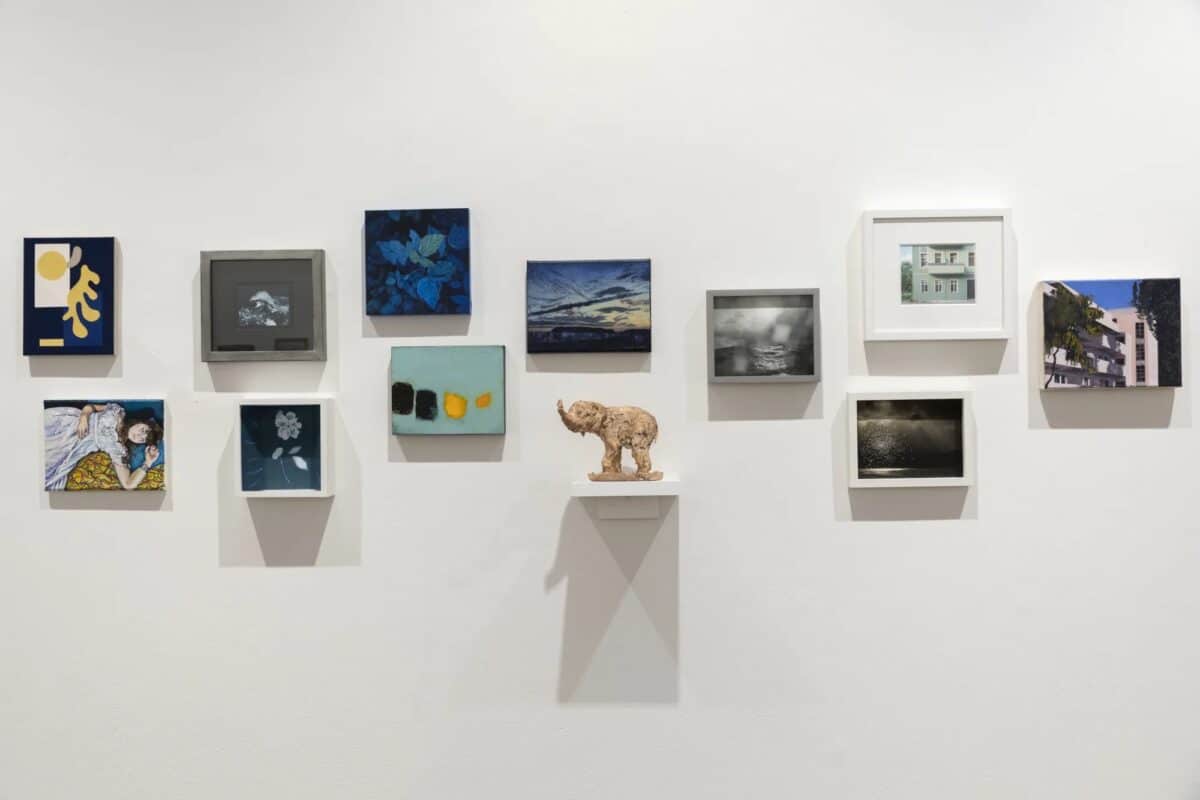 This always enjoyable annual exhibition brings together dozens of artists who have all submitted works created at the small scale, whether it be the playful kinetic work of Tim Lewis or the beautiful figurative work by Kristian Evju. There's literally something for every at lover at this one. Until 7 January.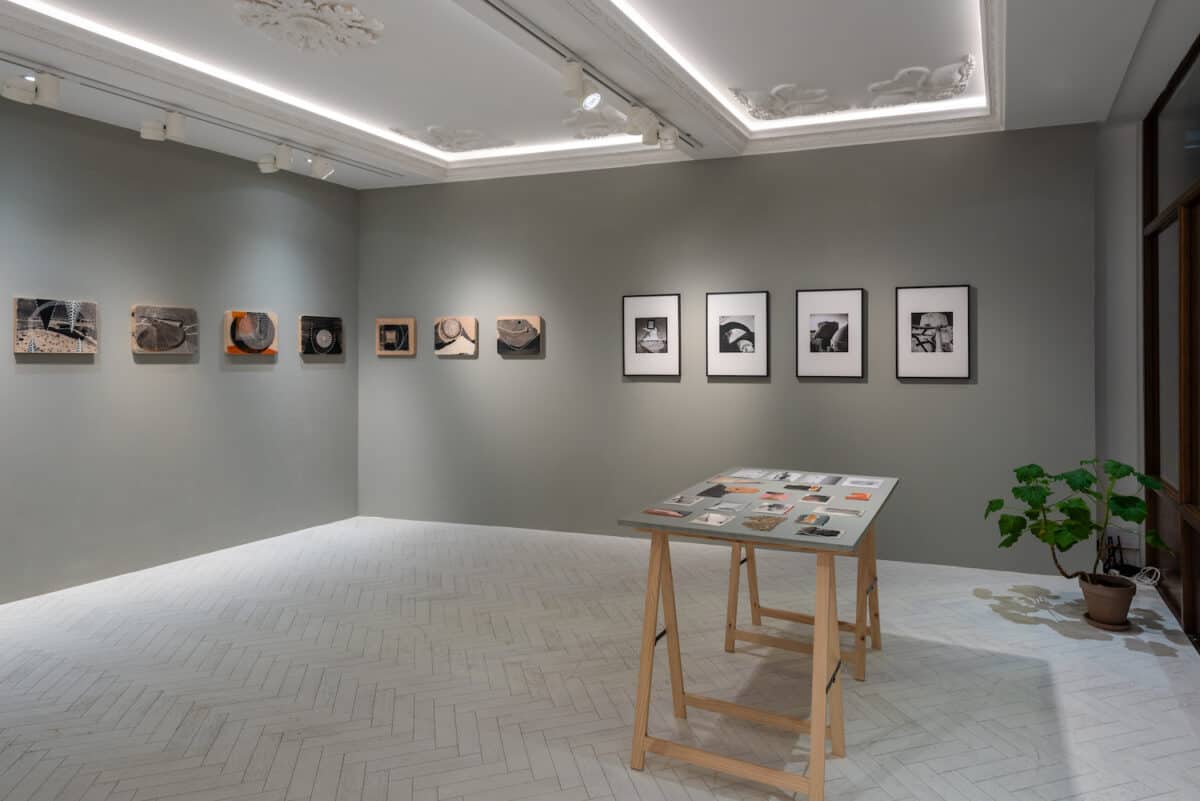 There's a vast emptiness in these small works by Radhika Khimji and Lee Miller. Miller's photographs of empty deserts taken in the 1930s feel timeless, and are the perfect complement to the subtle and beautiful photo transfers and paint on to plywood by Khimji. Until 17 December.
All images copyright artist and gallery. Gillian Jason image copyright Caroline Wong. Sapling photo Deniz Guzel
Categories
Tags