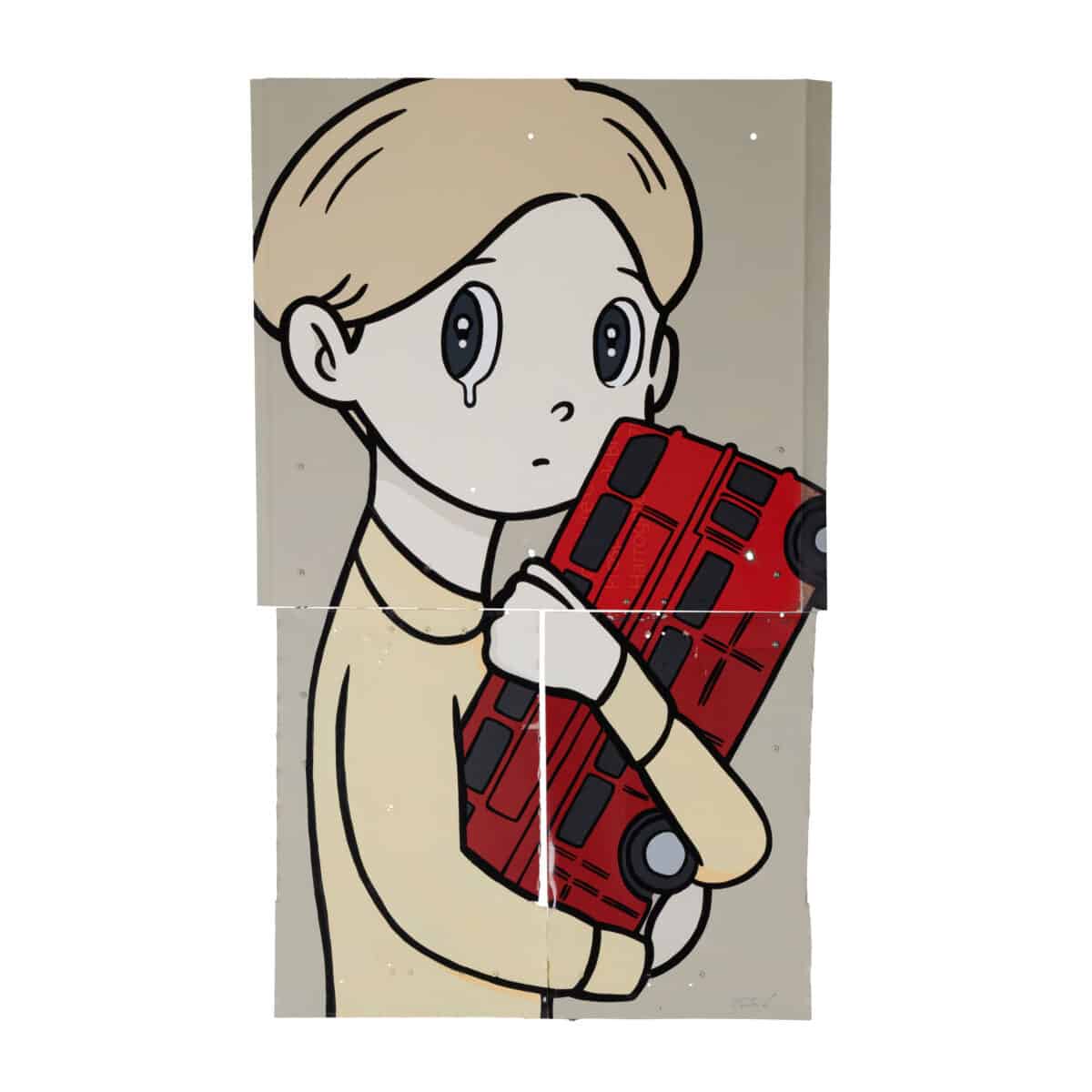 In collaboration with Japanese artist Yuya Hashizume, 4BYSIX will be exhibiting 11 original works by the artist in Notting Hill at 230 Portobello Rd, London.
The exhibition will be comprised of paintings upon salvaged London bus panels. Four of those are large paintings in his signature "Eyewater" series. This permutation of the style sees his character holding model buses colored by the panels themselves. Along side his "Eyewater" paintings are a set of spin-off paintings, depicting the cats of British government agencies, each appointed to catch rats. The five cats, Larry, Gladstone, Evie & Ossie, and Palmerston work at the Prime Minister's office, The Ministry of Finance, The Cabinet Office, and the Ministry of Foreign Affairs respectively.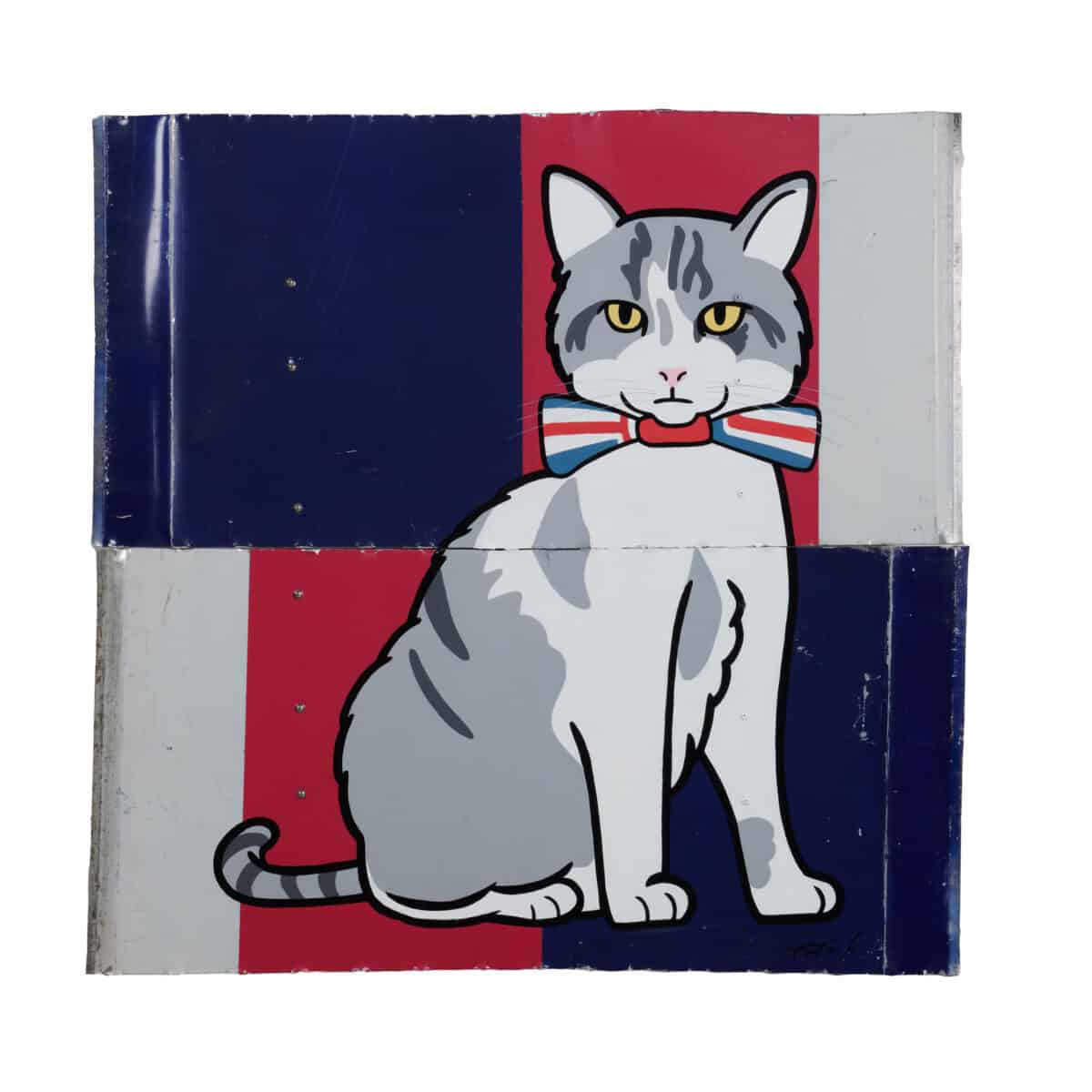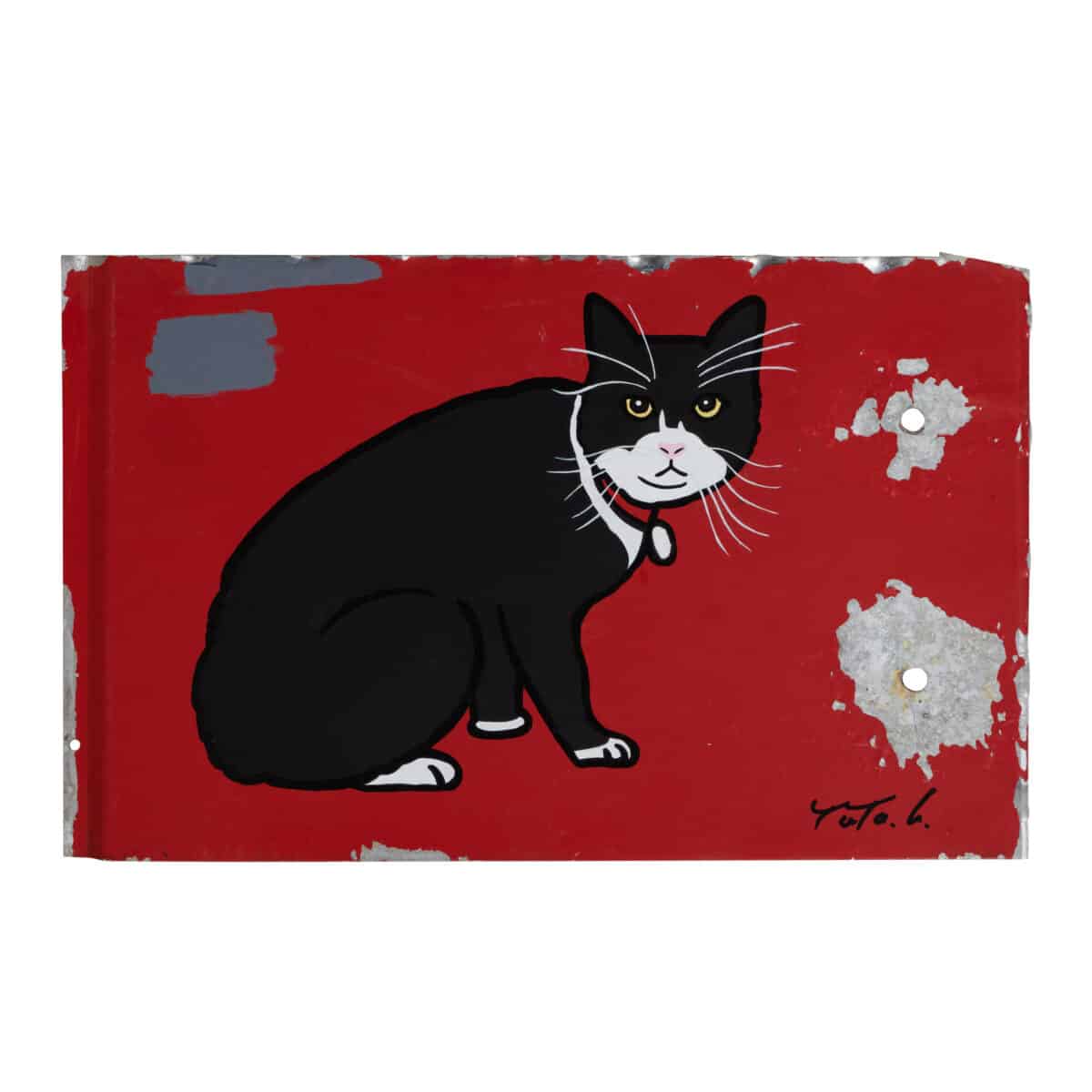 As with the rest of 4BYSIX's work, the proceeds of this exhibition will go towards the funding of projects aimed at bettering the lives of London's homeless and disadvantaged youth.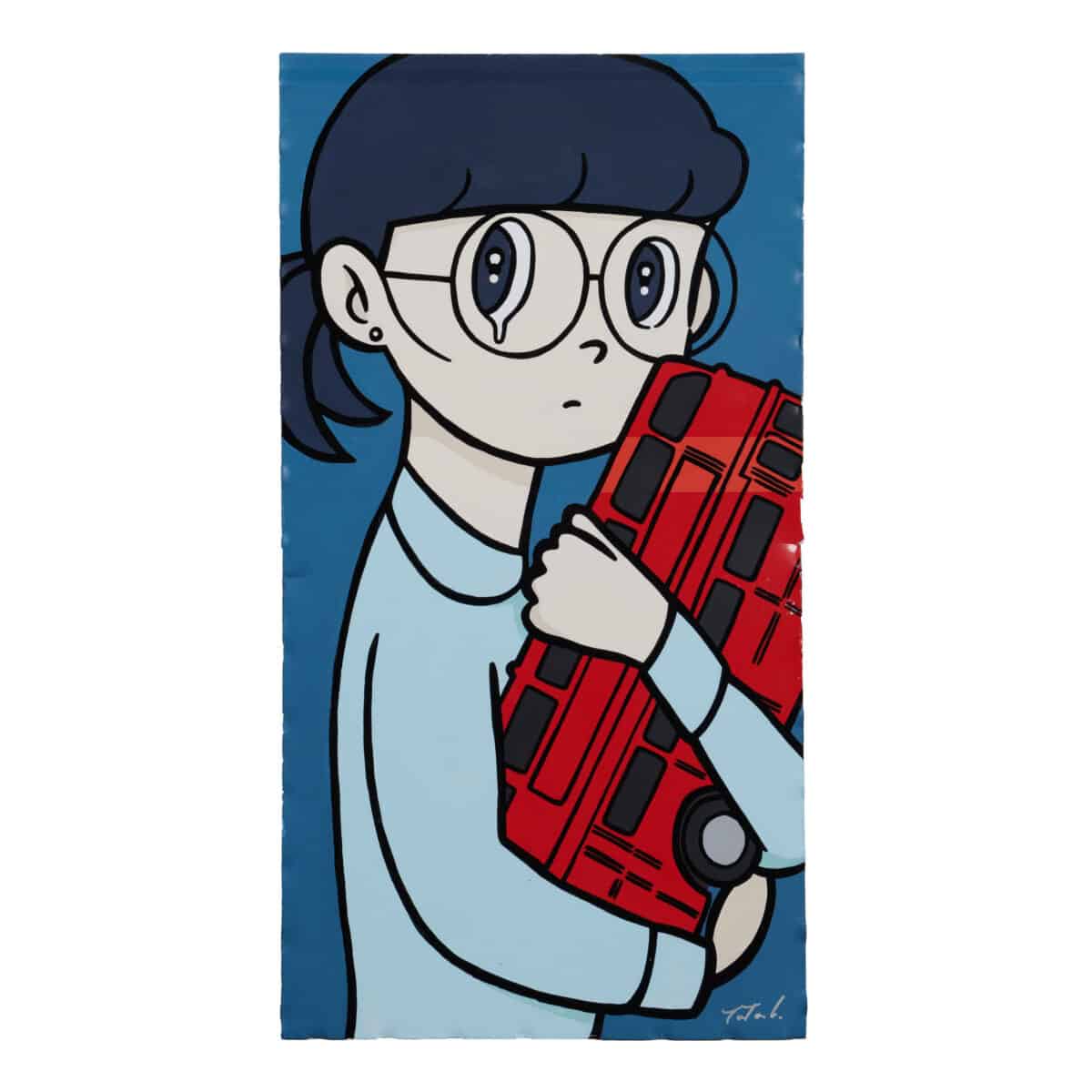 Yuya Hashizume 4BYSIX 27th of October to the 1st of November, 2022 230 Portobello Road, London, W11 1LJ 4BYSIX Website – 4bysix.com IG – @4bysix
About the artist
Yuya Hashizume (b.1983) is a Japanese artist who works with acrylic paints and silkscreen prints, capturing emotional silence through ngraphic portraiture. He masters the distillation of loneliness to a constant icon, a single tear under the left eye. With bold lines and flat colors he manipulates the character around this tear, exploring the repression of sadness and what we hold near to us in moments of vulnerability. Yuya Hashizume creates silkscreen prints and acrylic paintings depicting cartoon figures caught in moments of vulnerability. Hashizume became known for his "eyewater" series, which portrays adolescents with single tears running down their faces. Inspired by manga cartoons like Fujiko Fujio's "Doraemon" series, Hashizume favors bold lines and simple, flat planes of color, a style that reflects his past work in advertising and which also focuses attention on his subjects' facial expressions. Hashizume's illustrations explore themes like the artifice of intimacy and the suppression of sadness in a hyper-paced world. While best known for his two-dimensional works, Hashizume has also created life-size sculptures of his lonely archetypes.
Categories
Tags