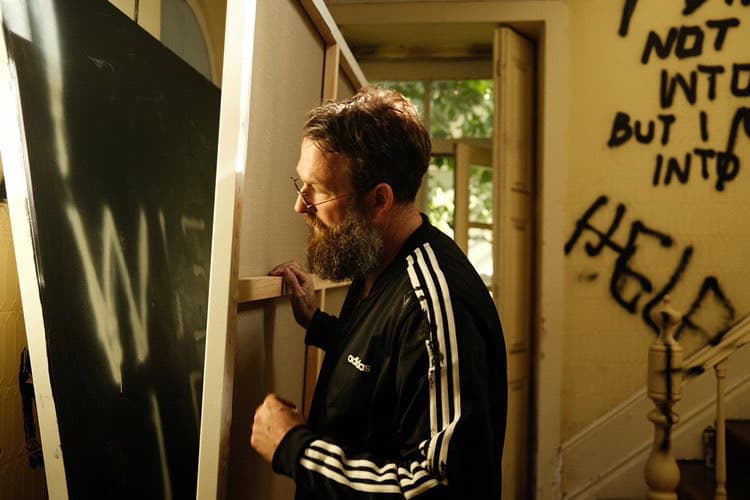 British artist Richie Culver has teamed up with charitable organisation 4BYSIX C.I.C. for an exhibition curated by gallerist Matt Chung with the aim of raising money for homeless and underprivileged people, an issue close to Culver, who experienced homelessness in 2013.
Culver, who is known for his ironic text paintings, has created a provocative work, expanding on his "boring" series that began with "Lisbon is boring". Culver meditates on the meaning of boredom.
"The feeling of boredom comes from a perception that it's an environmental factor. Boredom isn't a choice you make for yourself; therefore, you're likely to believe it's the outside world that's failing to hold your attention."

– Richie Culver.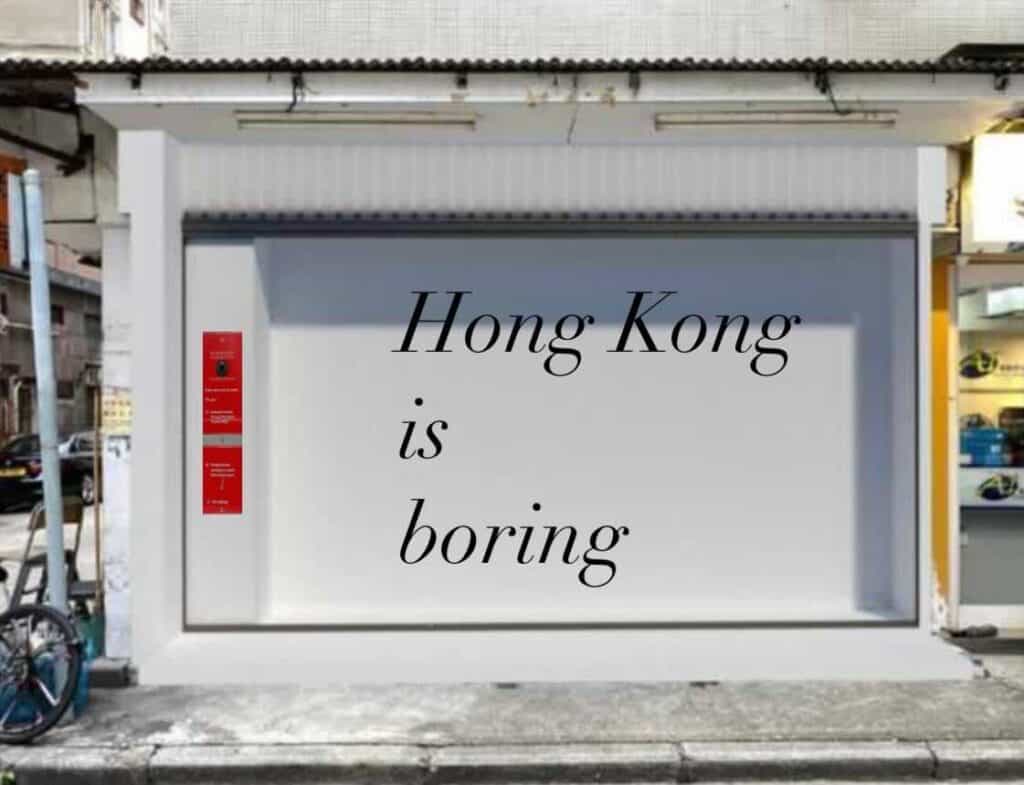 The exhibition can be viewed like a shop window from the street in Tai Hang, and it pays tribute to the local neighbourhood's garage culture. It is part of an ongoing exhibition series at SIDE SPACE, which opened with British artist Rex Southwick this August. Upcoming exhibitions include Eva Beresin in October.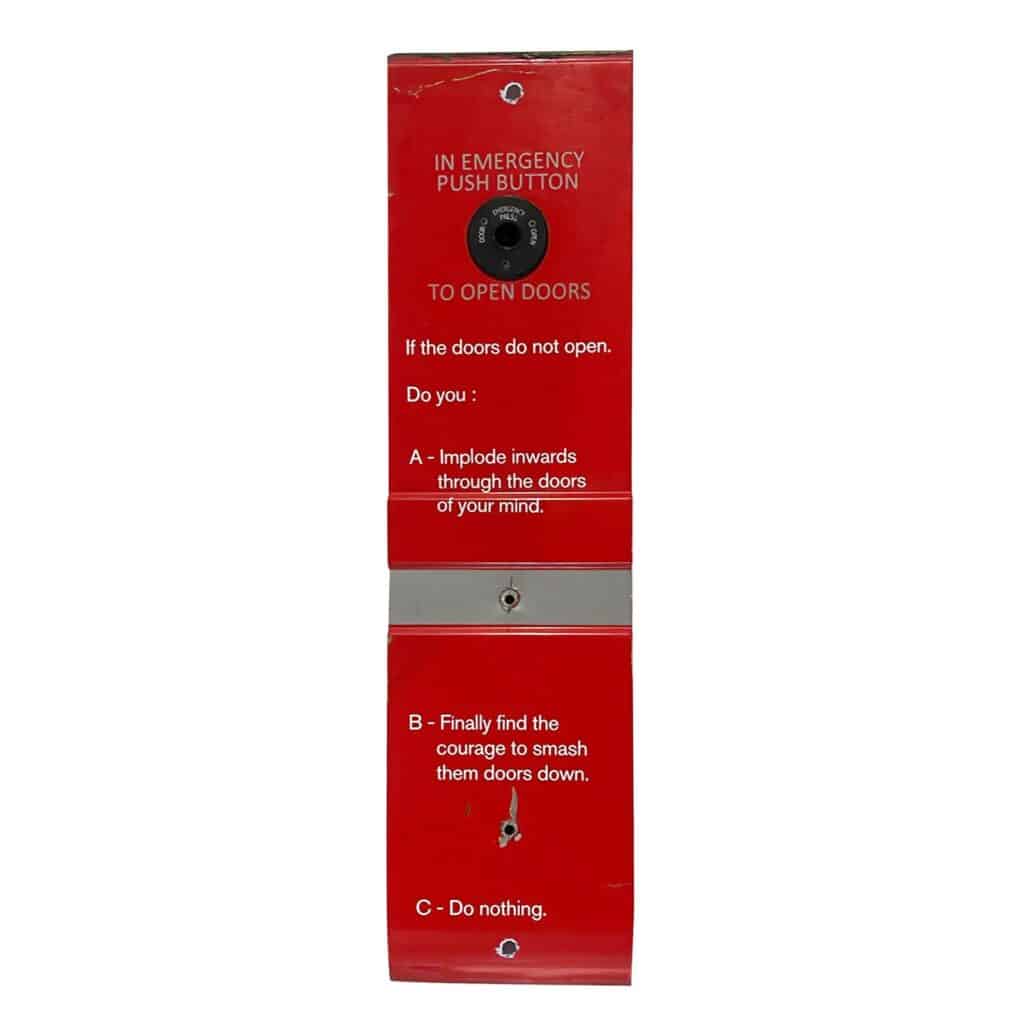 Culver has additionally created a text-based work on a scrapped emergency button from a London bus that reads "If the doors do not open do you, A – Implode inward through the doors of your mind, B – Finally find the courage to smash them doors down C – Do nothing." The work will be available from September 1st online via 4bysix.com, and the proceeds will fund ongoing charitable initiatives that help the homeless.
The charitable organisation 4BYSIX C.I.C. who commissioned the work, collect decommissioned London bus panels, and distribute the scrapped bus panels to artists around the world to paint on or turn into sculptures. Previous artists include Jon Burgerman, Sara Berman, Dot Pigeon, Yu Nagaba, Peter Tunney and more.
We managed to grab a few minutes with Richie to talk about his exhibition, homelessness and his commission for the 4BYSIX C.I.C. sale.
Are Hong Kong & Lisbon boring? 
Never been to Hong Kong. I much prefer Porto over Lisbon. 
Sometimes boredom is good isn't it? 
This window presentation is about boredom and the complexities around that specific word. 
Can you tell us about the show and how it's been working with 4BYSIX C.I.C.
4BYSIX contacted me and explained their work and how it was connected to helping the homeless in London. I like what they are doing. So I agreed to do it. I hope the panel I made can help in some way / raise some money to help tackle the ongoing homeless problem in London. 
Do you need a curator?
Sometimes. 
Was there something specific that helped you get out of being homeless?
For me and my personal situation. There came a crossroads. I was getting older and life was passing me by. I made a decision to change everything and this involved getting sober. That way I could begin to rebuild my life from the bottom up with a clear mind. I've been sober for a long time now. It was the best decision I've ever made.
A, B or C? 
A
Are you doing anything special for Frieze? 
No.
Richie Culver Hong Kong Is Boring 1st – 14th September 2022. SIDE SPACE
10 School Street, Tai Hang, Hong Kong
Categories
Tags