L21 opened a solo exhibition by Richie Culver (UK, 1979) at its venue L21 Barcelona on view to 23rd June 2023.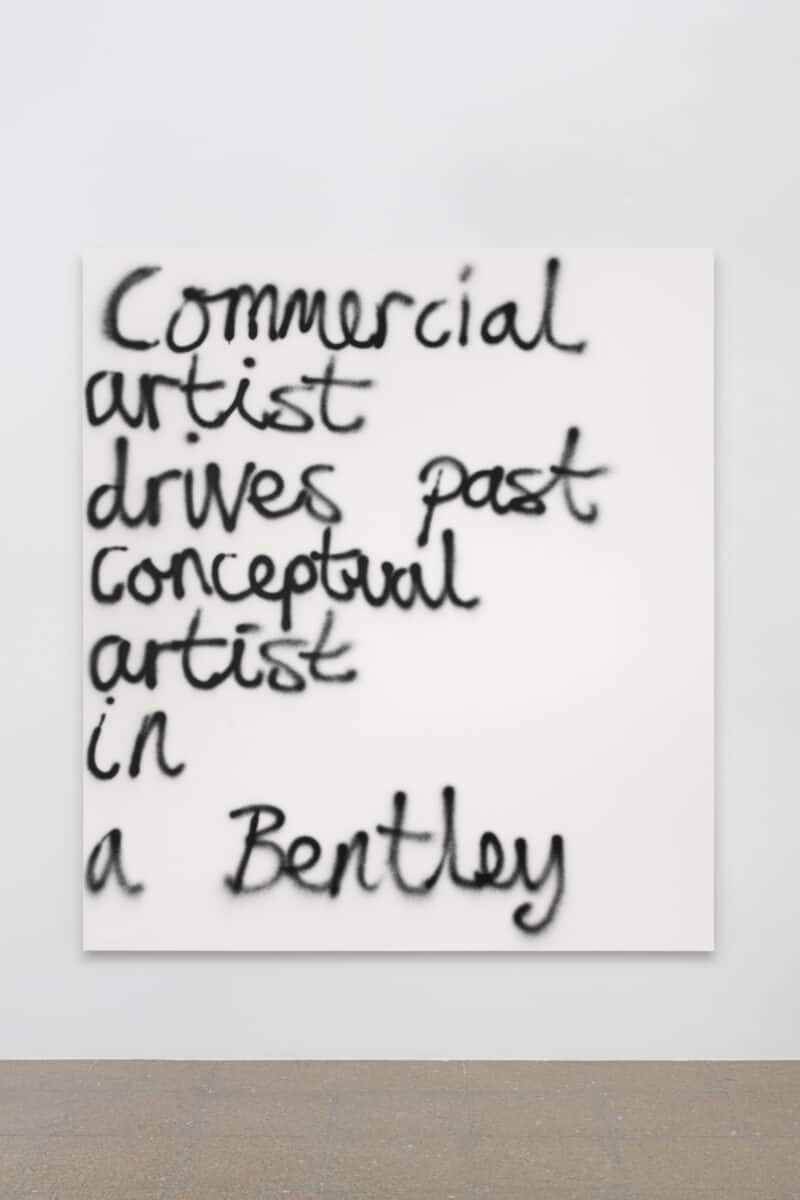 In Room 1 "I survived the figurative epidemic" is Richie Culver's first solo exhibition at the gallery. Culver presents 4 large format paintings that incorporate insightful and acid reflections on the art market and its dynamics. Among the artist's latest exhibitions are "I am the best", at Ruttkowski 68 (Düsseldorf), and "Leisure and Tourism" at Galerie Kandlhofer (Vienna).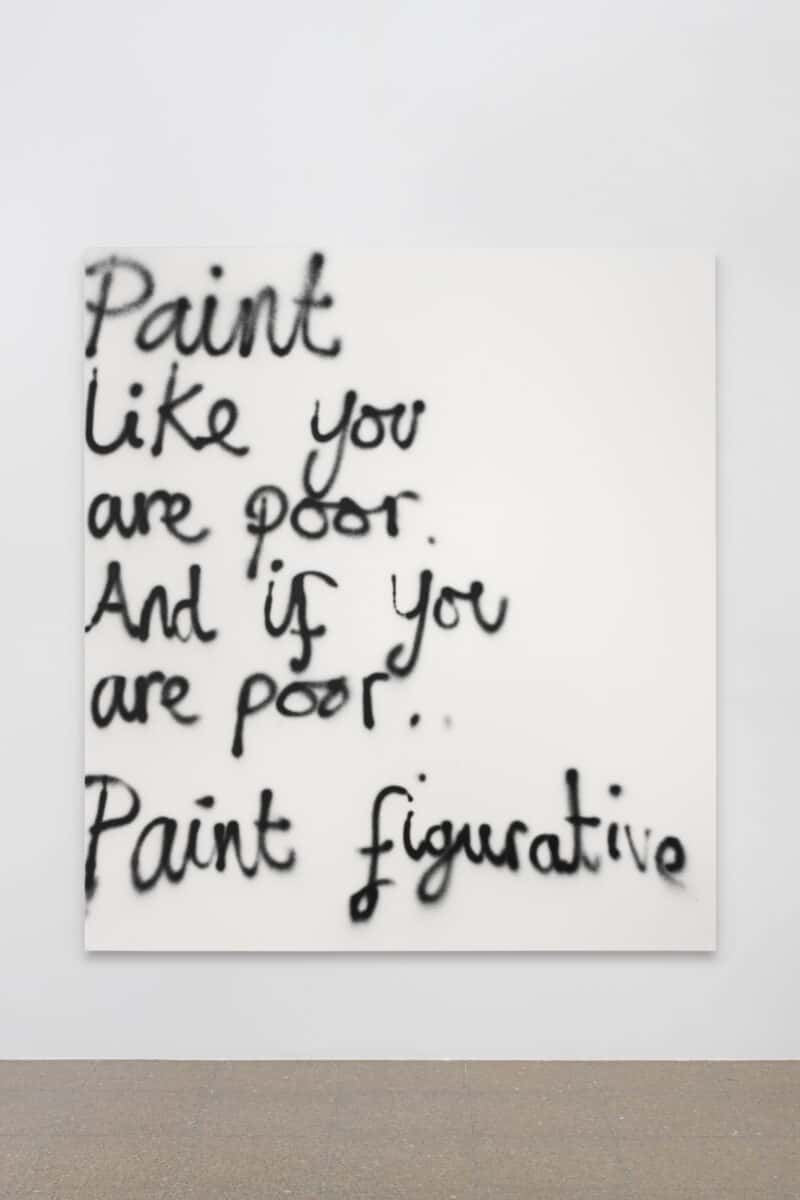 Richie Culver, 'I Survived the Figurative Epidemic' – 23rd June 2023 L21 BARCELONA, Carrer Salvador 24, 2º, 08902 L'Hospitalet de Llobregat, Barcelona, Spain Entrance via Calle Salvador
Running concurrently in Room 2 is Stevie Dix: "Starburst"
About the artist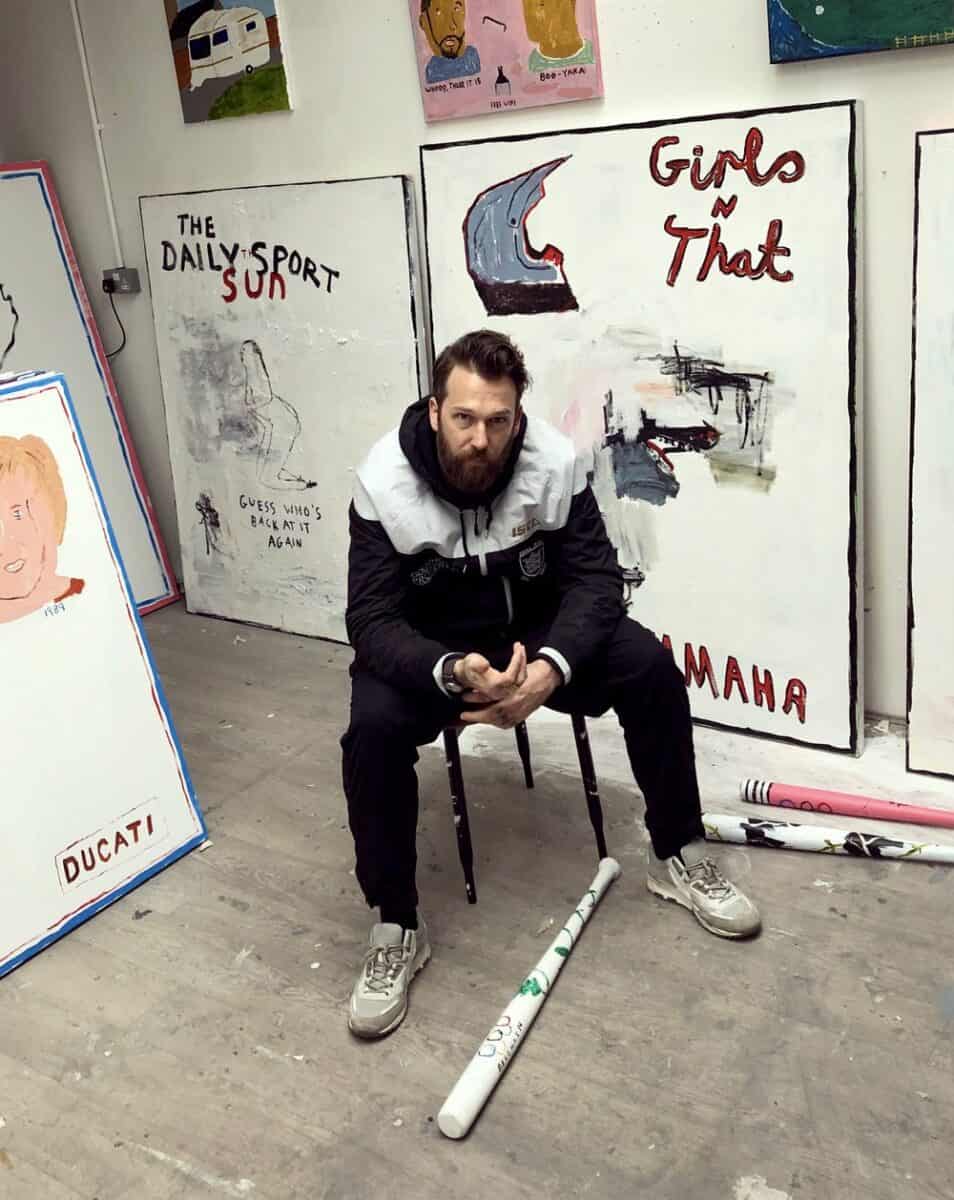 Richie Culver (b.1979, Hull, UK) currently lives and works between London, UK and Porto, Portugal. Born in Hull in the North of England into a working-class family, Culver was not exposed to art growing up and left school with no qualifications to work in a factory making caravans. His practice encompasses diverse elements that range from painting, sculpture and photography to digital performance. Within this, Culver's work is largely biographical wrestling with aspects of social class, contemporary masculinity and
the digital lens through which we live our lives.
Selected solo exhibitions include: Sunday-S, Copenhagen, 2020; Annka Kultys, London, 2020; L21 Residency, Mallorca, 2020; Wet Dreams Die Hard, The Bomb Factory Art Foundation, 2019; C'est sombre vers le nord, Lehmann + Silva, Porto, 2018; Raga Night at the Community Centre, Zweisieben, Karlsruhe, 2018; No one knows me like Dawn from the Job Centre, Humber Street Gallery, Kingston upon Hull,
2018; Things that never really worked out – most things, Protein Gallery, London, 2016; An Untitled Do, 86 Torstrasse, Berlin, 2014; The Four-letter Word, Shed 2, Stavanger, 2013; Too dark one light, ln-cc, London, 2012; Borstal Spots & Polka Dots, W12 Gallery, London, 2010. Selected group exhibitions include: Full English, Platform Southwark, Curated by Dateagle, 2019; Future Ruins, California Institute of the Arts,
2019; Anuario, Galeria Municipal, Porto, 2019; Paper Cuts, Saatchi Gallery, London, 2018; The Politics of Pink, The Dot Project, London, 2018; The Long Count, Von Goetz Art, London, 2017; Colour, Order, System, Sid Motion Gallery, London, 2017.
Categories
Tags