Tom of Finland Foundation (ToFF) will open the 27th Tom of Finland Art & Culture Festival to the public this weekend, Saturday, October 8th from noon till 7:OO p.m. and Sunday, October 9th, 2022 from 11:00 a.m. till 7:00 p.m. in both Los Angeles and London, the festival's first iteration in London.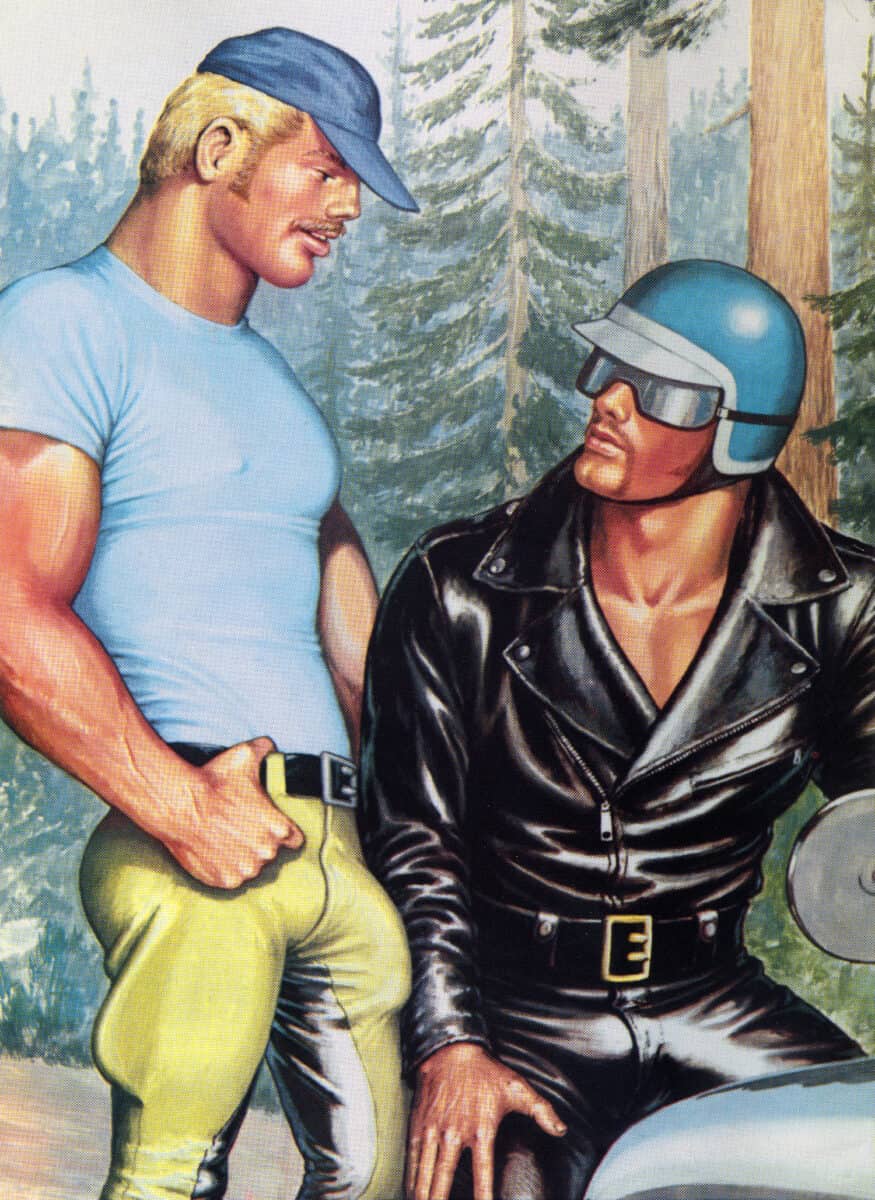 The Festival is ToFF's yearly programming effort to bring together artists, galleries and patrons from all over the globe in a socially friendly setting, so that they can network as well as buy and sell works. Returning to Second Home, an indoor/outdoor space that offers a large garden campus, art installations, performances, and presentations will occur in glass salons and courtyards framed by lush landscape.   
This is the second consecutive year the Festival is at Second Home Hollywood and the first time the Festival incorporates Second Home's London outpost in Spitalfields. Durk Dehner, ToFF's Cofounder, noted that this year is even bigger than the last one: "Having artwork in your own private space brings us great joy. And what better surroundings to find work that speaks to you? Our Festival is uninhibited and comfortable – like our very natures. Collecting art is the ultimate 'thank you' to artists and the most genuine way of expressing yourself to friends." Dehner himself will inaugurate the first international foray of the Art & Culture Festival.
This year's event will bring together erotic artists, vendors, performers, music, and galleries. Amongst the offerings in London are The Community, Arcadia Missa, Taymour Grahne, and The Artist Room in London. Activations in Spitalfields will also include a VR experience of TOM House, and specially-created murals by James Davison, Pol Anglada, and London Performance Studio. Artists and vendors in the UK iteration also include Stuart Sanford, Franko B, Pawel Zukowski, and Rick Castro, plus Ella Boucht and Ridley Road Project Space.
ToFF will also present its annual awards in transatlantic fashion: activist, "living sculpture" and designer Daniel Lismore in London will be ToFF's latest inductee into the Artist Hall of Fame, joining past inductees Herb Ritts, H. R. Giger, and Don Bachary; while Los Angeles will see Leather legend Peter Fiske presented with the Lifetime Achievement Award amongst past recipients Hugh Hefner, Larry Flynt, and Benedikt Taschen. 
As is tradition, barbers and tattoo artists will be on hand at both Festival locations to provide sharp cuts and fresh ink to interested attendees. Scorpio Mars Tattoo and Toppins Barbershop will set up shop in London, and The Queen's Head Tattoo Parlour and Folklore Salon will do so in Los Angeles.
The entire weekend kicks off Friday night at the Eagle London with a party and viewing of Gay Propaganda, a program of short films curated by Slava Mogutin featuring the work of Bruce LaBruce, Matt Lambert.
Tickets for the weekend HERE
Categories
Tags