Tabish Khan the @LondonArtCritic picks his favourite top 5 museum shows to see in London this Autumn. Each one comes with a concise review to help you decide whether it's for you. Those looking for more shows should check out his top shows to see inside and outside of London, where all but one remain open to visit.
Cornelia Parker @ Tate Britain
Fragments of an exploded shed suspended and lit by a light bulb is an iconic piece by Cornelia Parker, and it sits at the centre of a show of her work. Flattened instruments with the air taken out of them, a shotgun that's been sawn up rather than sawn off are examples of how Parker takes conceptual art and makes it playful and political, intelligent and accessible. Until 16 October.
Inspiring Walt Disney: The Animation of French Decorative Arts @ Wallace Collection
Walt Disney drew a lot of inspiration from the French decorative arts and you'll start seeing it in lots of Disney movies after visiting this show. An elephant shaped candle holder may be part of The Wallace Collection but it could just as easily be in a Disney movie. The French rococo period's influence is clear to see in the likes of Beauty and the Beast and Cinderella, and Walt Disney clearly found his Prince Charming in the Wallace Collection. Until 16 October.
Carolee Schneemann: Body Politics @ Barbican Art Gallery
Carolee Schneemann's art includes painting, photography, performance and politics – and yet I'd never heard of her until I saw this impressive exhibition of her work. Her unflinching look at the female body, sexuality and variety of work make for an eye-opening look at an artist who deserves greater recognition for the importance of her work. Until 8 January.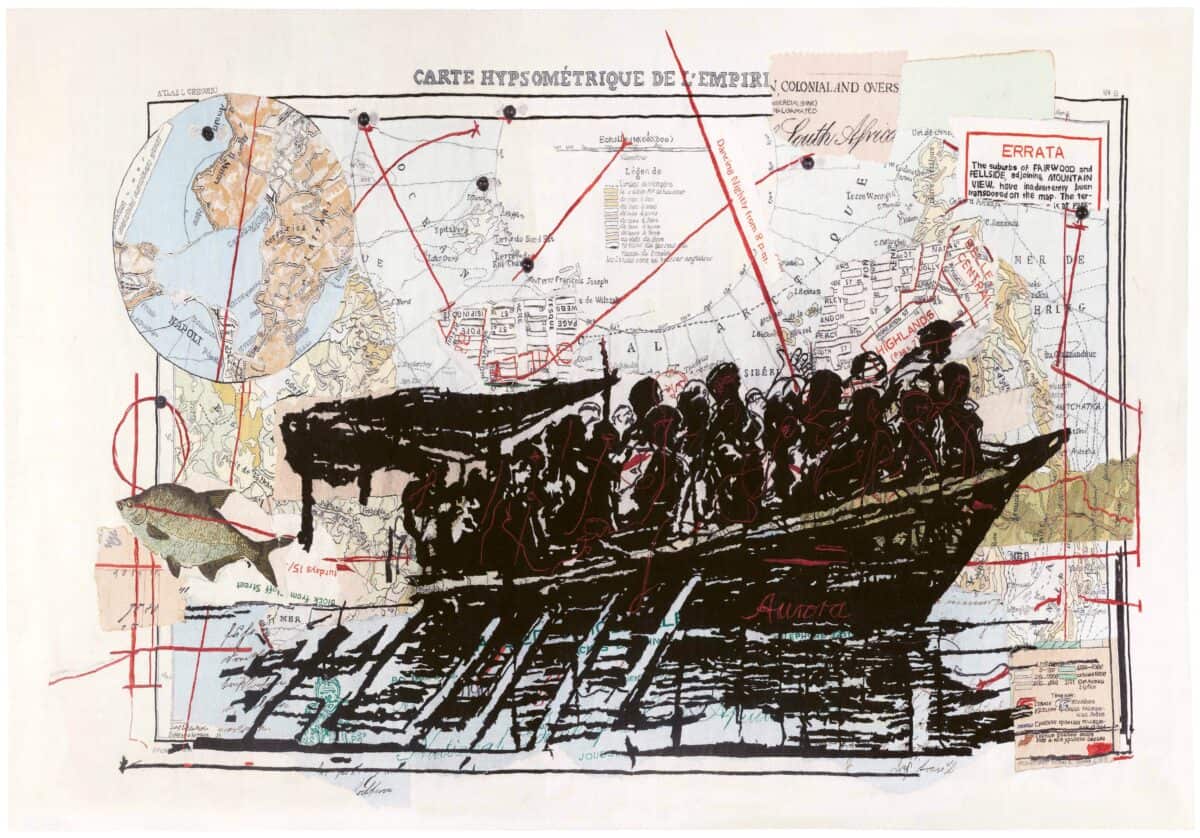 William Kentridge @ Royal Academy of Arts
The Royal Academy's main galleries have been transformed into a darkened space to showcase William Kentridge's political, gritty films. The major show also includes his punchy drawings, an opera and puppets to cover important topics such as corruption and the legacy of colonialism. Until 11 December.
Fashioning Masculinities: The Art of Menswear @ V&A
What classes for masculinity has ebbed and flowed over centuries from pink frilly outfits of the Georgian era to Harry Styles' androgynous outfits on recent red carpets. Throw in paintings of women dressing as men centuries ago, a section on underwear and some jazzy flowery get ups and this show is all man – however they choose to dress. Until 6 November.
Cornelia Parker image: Tate Photography (Oli Cowling). Inspiring Disney image copyright Disney. V&A image copyright V&A. Kentridge image copyright William Kentridge. Carolee Schneemann image copyright Barbican.
That was your Museums shows to see in London 
Categories
Tags