What to see in the German capital this weekend and beyond, as Berlin Art Week kicks off the Autumn season.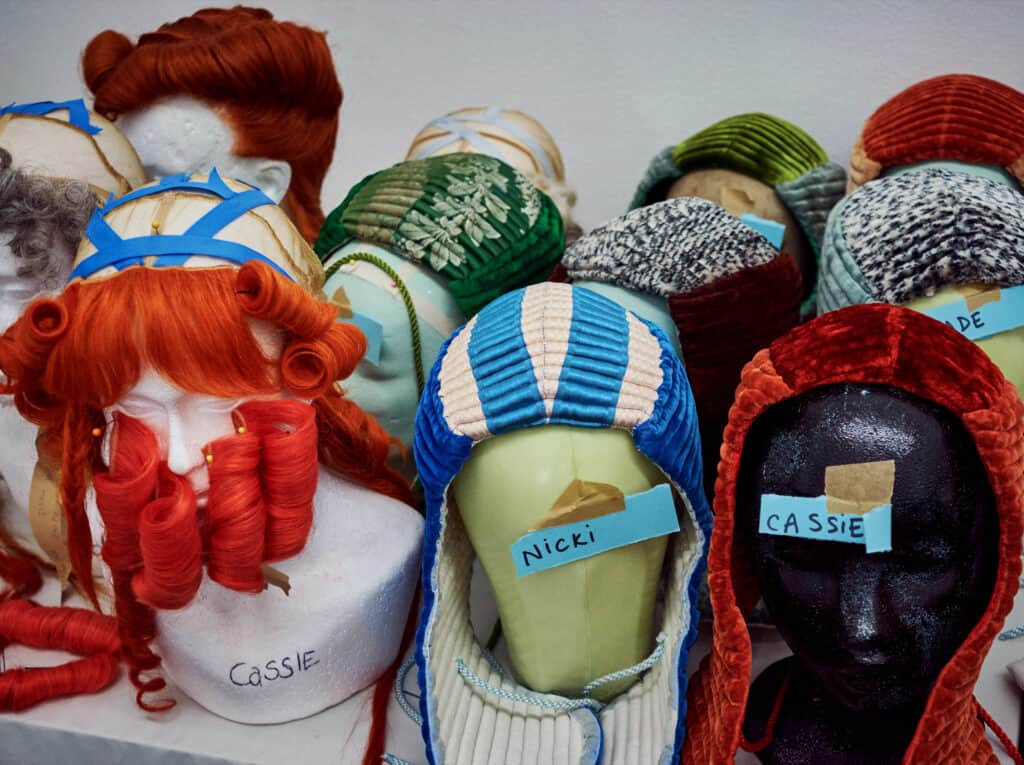 Female Remedy is the first institutional exhibition by Leila Hekmat and invites the artist to develop her ambitious performative work for the specific environment of the Haus am Waldsee. Female Remedy is a comedy of manners which ponders illness as a condition of the body as well as a state of mind. Haus am Waldsee is recast as Hospital Hekmat- complete with hospital beds, an operating theatre, a chapel and other various rooms for treatment. A "surrealist portrait of a hospital for women", Female Remedy looks at illness as a gateway to self-discovery. The exhibition leads visitors through halls covered with curtains printed with digital collages and past beds that accommodate the house's idiosyncratic characters. 
Until 8th January 2023. Performances: 16th & 17th September 7 pm
Centring on Ian Cheng's first narrative film The Chalice Study, this LAS-commissioned exhibition plunges into the complex relationship between technology, human free will and desire. Life After BOB is a planned eight-part anime miniseries by Ian Cheng, wherein humans and AI merge, with turbulent  consequences.
The exhibition advances the American artist's practice as, for the first time, Cheng situates his work with computer-simulated animation in a physical installation. Inside Berlin's iconic post-industrial venue Halle am Berghain, the resultant experience takes viewers on a psychologically charged journey far beyond the screen. Ultimately, this odyssey unfolds within us, and our shifting social and technological context.
Until 6th November 2022.
Just 30 mins by train from town (via the RE3, towards Falkenburg) you'll find E-WERK Luckenwalde. This season, E-WERK have curated a programme including Cold Light – a new video installation and virtual reality work by Lindsay Seers & Keith Sargent in collaboration with Performance Electrics (Pablo Wendel, artist and Co-Director, E-WERK Luckenwalde). The exhibition will span two of E-WERK largest indoor spaces and has been shaped by the artists' research into the life and work of Nikola Tesla, the title drawing on historic references to the first electric lights; no longer reliant on fire for illumination, the new electric light bulbs were referred to as 'Cold Light'. Seers & Sargent blend objects, environments, light, sound, VR and CGI to contemplate scientific theories related to consciousness in a search for truths. They will work alongside Wendel who will elucidate the mysterious, occultish and ephemeral character of electricity, paying homage to Tesla's most ambitious project the Wardenclyffe Tower, a wireless energy transmitter.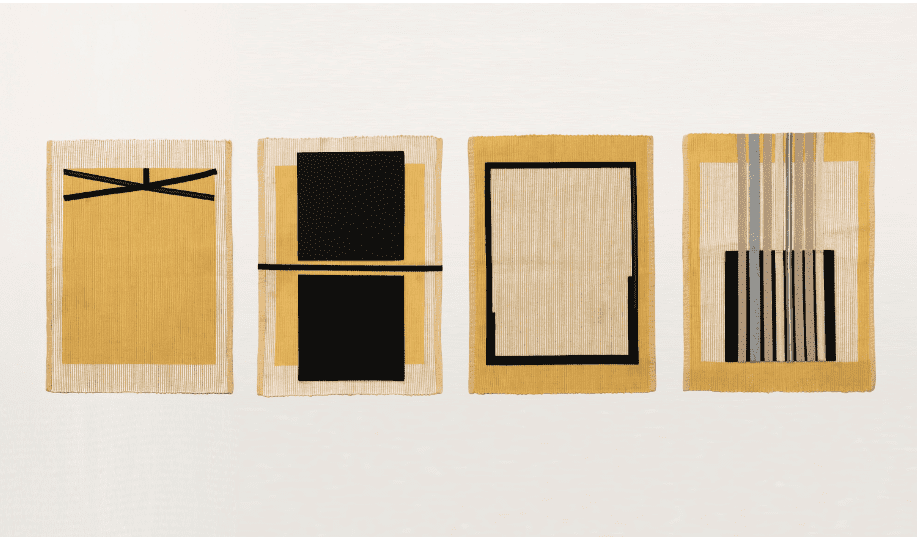 Meanwhile, The Real Line brings together three female artists whose work is strongly connected by geometry and geometrical shapes, and particularly by their interest in the point and the line; what they conceptually represent and how they materially manifest.
The work of Romanian artists Arantxa Etcheverria, Adelina Ivan and Alina Popa (d. 2019), and asks us to consider the idea that domesticity can be a site of transformative feminist discourse and, if geometry, a traditionally male-dominated discipline, be an agent for this transformation. 
Both until 11th December.
Also, Stay tuned for CURRENTS the power station's  – and the world's – first CO2 neutral music festival on 8 October.
A pick from the Berlin Art Prize: Melanie-Jame Wolf's exhibition Sarcasm Expires Quickly at Centrum. In this, the stage becomes the venue of a temporal and psychological entanglement of representation and performer. Where does performance begin, where does it end? And who does the social machinery of desire allow to entertain others? The dichotomous body, as seen by oneself and as seen by others, becomes a political enigma in this exhibition. The humor in Melanie-Jame Wolf's texts, performances, films, and installations is a strategy for subliminally posing this riddle. 
Until 14th October.
For Asian Americans in the 1980s, a curly perm symbolized success and achieve- ment, which is why artist Christine Sun Kim's family photo album is full of relatives with perms. Her family emigrated from North Korea to South Korea and later to the US before she was born, joining hundreds of thousands of Korean immigrants to the United States in the 1970s and 1980s. Crossing borders in search of prosperity has long marked her family story, and migration has remained a constant in her own life: Kim moved from the US to Berlin in 2013. In her Artistic Intervention for the C/O Berlin x Barkin Kitchen café, Kim combines her artistic interpretation of the American Sign Language sign for immigration with her own diagrammatic rendering of a "success perm". The sign for "immigration" in ASL is a wave movement made with the hand in front of the face. Likewise, her installation includes waving lines evoking this sign, permed hair. 
From 17th September, see website for closing dates.
Berlin Art Week – berlinartweek.de/en/
Categories
Tags