It's Armory Week and to celebrate we have chosen 9 exhibitions to see in New York
1 Hayden Dunham Transmutation September 8th – October 15th, Opening Reception: September 8th,
6 – 8 PM COMPANY (Gallery 1) 145 Elizabeth Street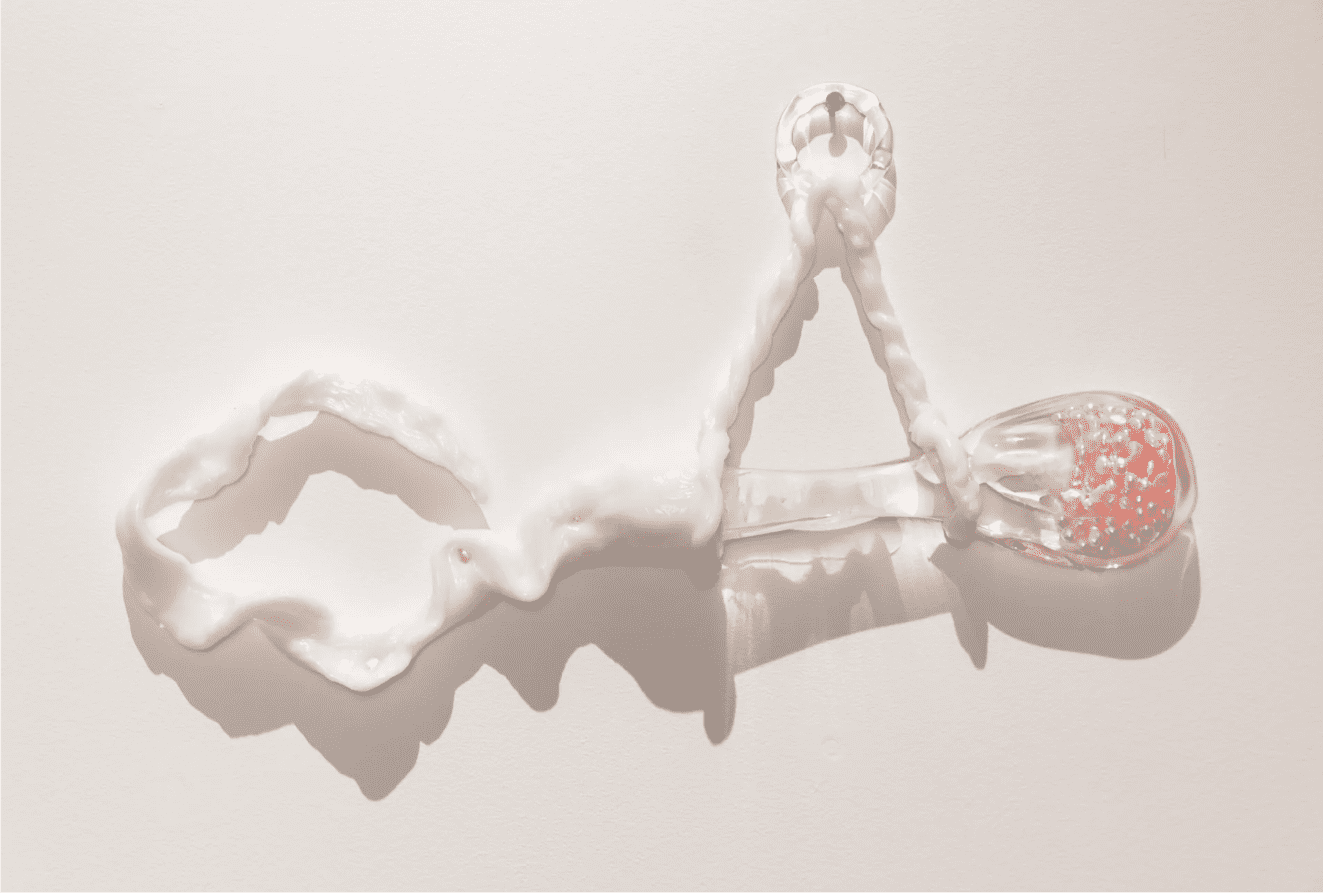 Hayden Dunham is an interdisciplinary artist whose sprawling assemblages move from organic to synthetic. Tracking energy through different states of materiality, Dunham investigates a human relationship to systems that both embrace and neutralize environmental toxicity. MORE
2 Anya Kielar: Shadow Box September 9th – December 11th, Pioneer Works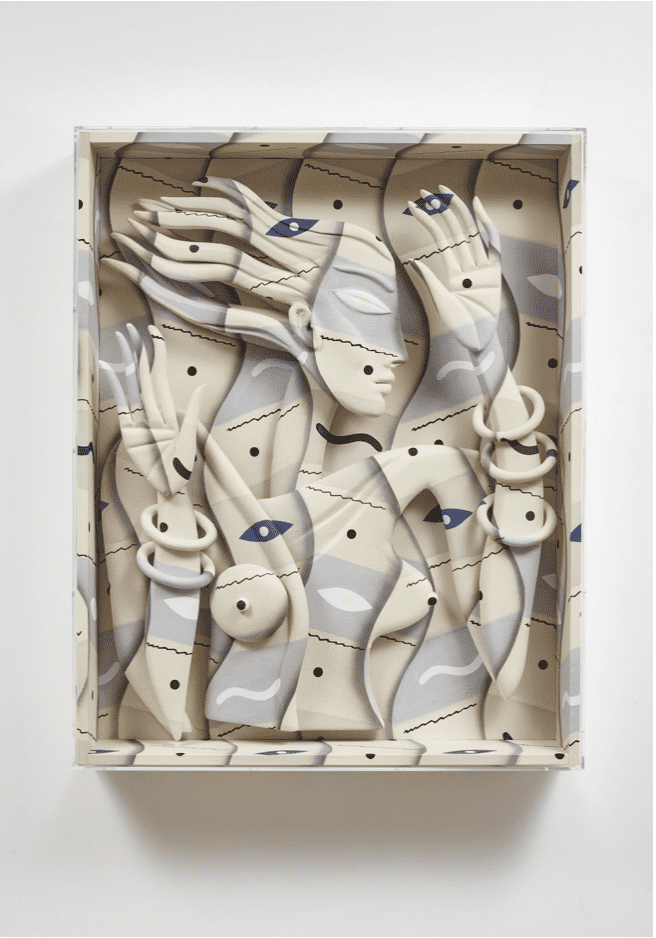 Pioneer Works is to present Anya Kielar: Shadow Box, the artist's first institutional solo presentation. The exhibition comprises three newly commissioned shadow box sculptures, hung on a visually striking custom fabric wrapped around the gallery's walls. These works, her largest to date, mark the first time that the artist has incorporated full figures within the sculptural series she has developed over the past five years, which delves into the portrayal of female subjects through the aesthetic devices of shallow relief. MORE
3 Joan Miró: Feet on the Ground, Eyes on the Stars Works from 1924 to 1934 Luxembourg + Co.
September 7th–November 26th, 2022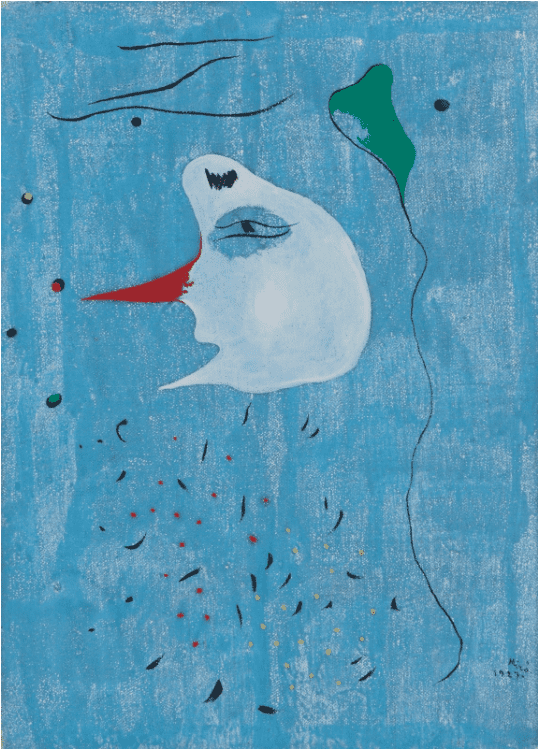 This week Luxembourg + Co. will officially open its new gallery space in New York City at the Fuller Building (on the corner of 57th Street and Madison Avenue) with an exhibition of paintings and drawings by Joan Miró from the years 1924–34. Held on the site of the historical Pierre Matisse Gallery (1931–89), where Miró made his North American debut in 1932, the exhibition will dive into the most formative and experimental decade in the artist's career. Miró's unique exploration of painting, drawing, collage and writing during this moment in time would define his unique visual vocabulary and his ground-breaking regard to painting and poetry alike. MORE
4 Jenny Holzer , Demented Words, Hauser & Wirth, New York 8th Sep – 29th October.
Holzer's Hauser & Wirth New York debut sees the artist engaging directly with the present moment, drawing from new and ancient cultural-political materials to illuminate contemporary life. A centerpiece of the presentation, 'WTF' (2022), is a swinging electronic sign with tweets posted by Donald Trump during his presidency and posts by Q, leader of the QAnon conspiracy. The latest in a string of experiments with kinetics, 'WTF' slides along a track in an unpredictable cadence that echoes the erratic rhythm with which the messages appeared online. The flashing and scrolling texts illuminate nearly 300 'curse tablets' lining gallery walls and scattered across the floor. This new body of work was inspired by inscribed lead tablets used by ancient Romans to seek vengeance. Holzer's tablets were created by stamping tweets onto metal fragments, then distressing and aging them through crumpling, folding, piercing and chemical baths. Like ruined or molten iterations of Holzer's previous evocations of public plaques, the damaged tablets suggest refuse, wreckage and devastation. Together, the battering-ram-like electronics and quasi-archaeological tablets compose a time capsule of the recent past and present, recording the hyperbolic, enraged rhetoric characterizing today's political and media landscape –– divisive language matching or exceeding that employed in Holzer's 'Inflammatory Essays' (1979 – 82). MORE
5 URS FISCHER Denominator, Gagosian, 555 West 24th Street, New York, September 9th–October 15th
Opening reception: Friday, September 9th, 6–8pm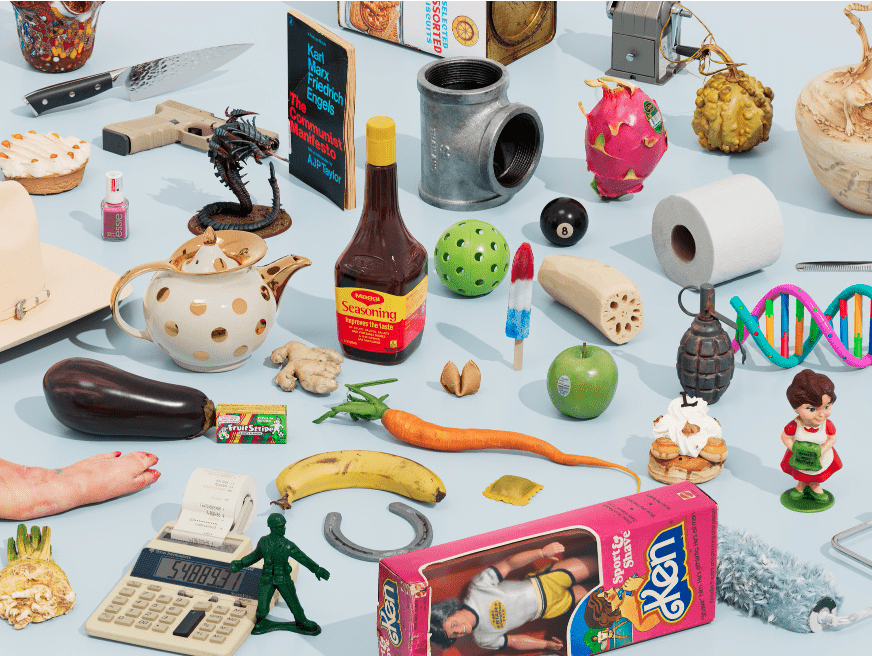 This exhibition of new work by Urs Fischer in New York, coincides with his presentation at the Marciano Art Foundation, Los Angeles. Denominator features three new projects: Denominator (2020–22), a large sculpture composed of LED screens; People (2022), an installation based on a room at the National Gallery, London; and CHAO? #501, the culmination of the CHAO? series of digital sculptures.
6 Eric Fischl: Towards the End of an Astonishing Beauty: An Elegy to Sag Harbor, and Thus America
SKARSTEDT, New York, September 14th – October 29th, Opening Reception: Wednesday, September 14th, 6:00 – 8:00 PM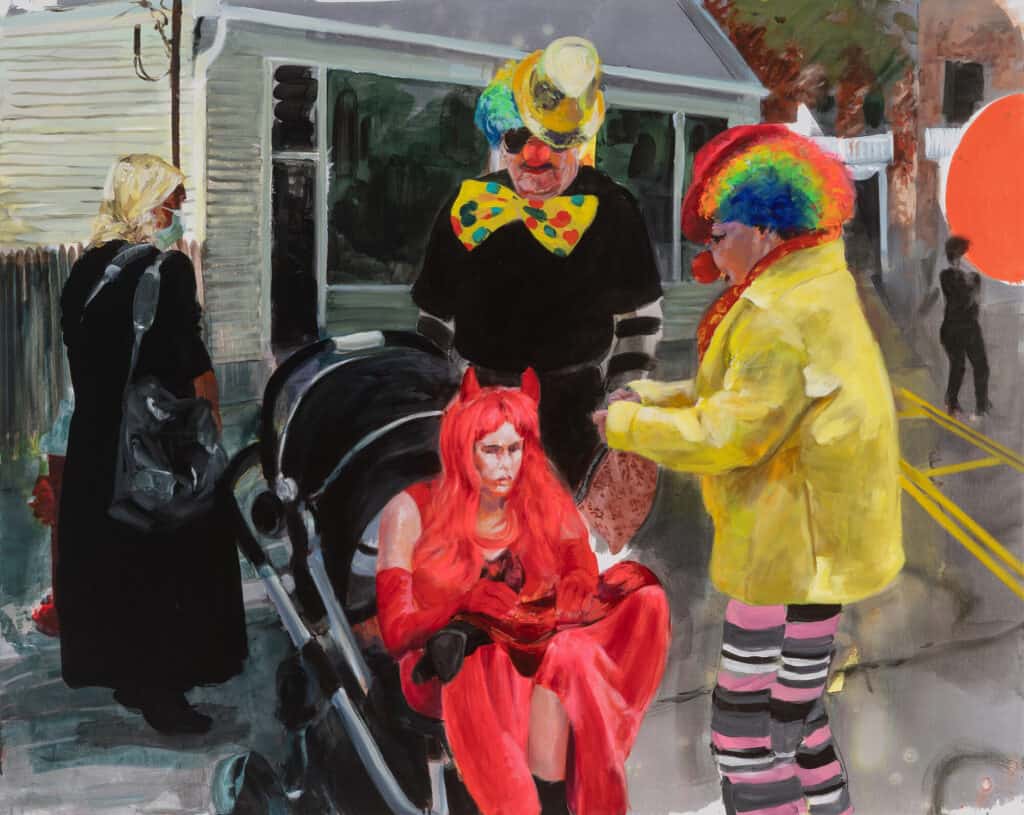 Skarstedt has announced their latest exhibition in New York, Eric Fischl: Towards the End of an Astonishing Beauty: An Elegy to Sag Harbor, and Thus America. The exhibition will feature seven new paintings by the artist. In this new body of work, the annual Halloween parade in Fischl's home of Sag Harbor, known as the "Ragamuffin Parade," sets the scene for explorations into themes of exhaustion, isolation, disappointment, and passivity. Since the 1980s, Fischl has produced narratives that speak to the façade of happiness latent within the middle-class America­n dream and the masks one must wear to survive in contemporary society. Now, these guises take center stage as Fischl explores costumes as a site of self-projection and what these choices of dress reveal about our present moment. MORE
7 John Baldessari The Story Underneath, Sprüth Magers, New York, September 9th–October 29th, 2022
Sprüth Magers present the inaugural exhibition at its New York space, a presentation of roughly sixty of John Baldessari's maquettes dating from the early 1980s to the 2000s, curated by Nana Bahlmann. Created as preparatory works and sketches for his celebrated large-scale pieces, these dynamic works on paper contain and reveal the artist's original source materials from his vast image archive, from which he freely extracted, combined and thus re-contextualised elements to create his works. Together, the maquettes grant extraordinary insight into Baldessari's inspiring way of seeing and distinct image-making process. MORE

8 Diane Arbus, Cataclysm: The 1972 Diane Arbus Retrospective Revisited, David Zwirner, September 14—October 22, 2022, Opening Reception, Wednesday, September 14, 6-8pm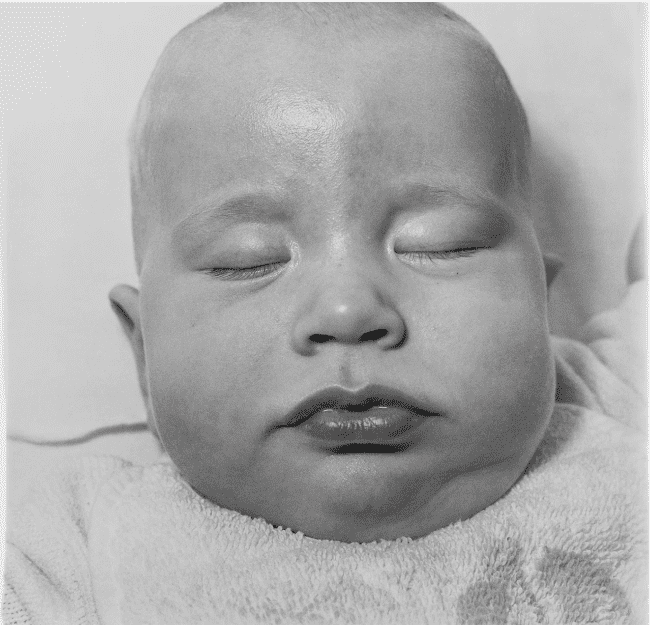 David Zwirner & Fraenkel Gallery announce Cataclysm: The 1972 Diane Arbus Retrospective Revisited, on view at David Zwirner's 537 West 20th Street location in New York and opening in September. Organized by both galleries to commemorate the fiftieth anniversary of the artist's momentous 1972 posthumous retrospective at The Museum of Modern Art, New York, Cataclysm re-creates the iconic exhibition's checklist of 113 photographs, underscoring the subversive poignancy of Arbus's work even today while highlighting the popular and critical upheaval the original exhibition precipitated. MORE
9 Christian Boltanski Départ – Arriveé, Marian Goodman New York 13th September – 15th October 2022 Opening Reception: Tuesday, 13 September, 6 – 8 pm
Marian Goodman Gallery present Départ – Arrivée, a solo presentation by Christian Boltanski. The exhibition will feature recent sculptural works and video installations that have never been presented before in the U.S., as well as a selection of historical pieces from the 1980s. Mostly conceived by Boltanski himself before his passing in July 2021, the show is an homage to his life and work, offering a lens into the metaphysical preoccupations that drove his artistic practice for over fifty years. The exhibition reflects Boltanski's ability to suggest the passage of time and the precariousness of our existence as well as his powerful skill as a universal storyteller. Bringing together works from two different time periods, the exhibition demonstrates how the artist, throughout the years, had become more and more interested in creating parabolas beyond the materiality of his works. MORE
Categories
Tags