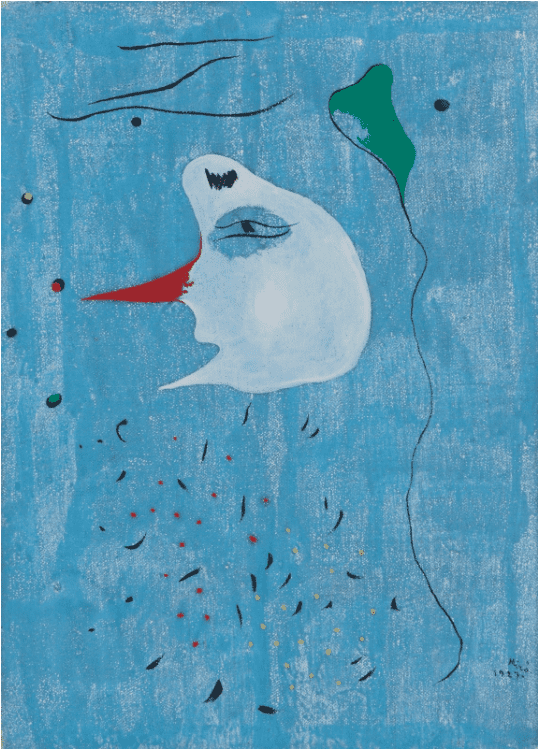 In September 2022 Luxembourg + Co. will officially open its new gallery space in New York City at the Fuller Building (on the corner of 57th Street and Madison Avenue) with an exhibition of paintings and drawings by Joan Miró from the years 1924–34. Held on the site of the historical Pierre Matisse Gallery (1931–89), where Miró made his North American debut in 1932, the exhibition will dive into the most formative and experimental decade in the artist's career. Miró's unique exploration of painting, drawing, collage and writing during this moment in time would define his unique visual vocabulary and his ground-breaking regard to painting and poetry alike.
The exhibition is held on the occasion of the fiftieth anniversary of Miró's seminal retrospective Joan Miró: Magnetic Fields, which was organised by Rosalind Krauss and Margit Rowell at the Solomon R. Guggenheim Museum, New York, in 1972. In an attempt to rethink Miró's legacy in art of the last century, the show at Luxembourg + Co. follows a new scholarly proposition outlined by expert Eric Robertson, who suggests that the key to Miró's work of the 1920s begins with his fascination with ground – both as a subject that connects to his Catalan roots (the brown soil represented so often in his paintings from this period) and as a technical interest in constructing the background of his pictorial universe. The exhibition, alongside Robertson's argument, then continues to explore the formal language developed by Miró during the 1920s and early 1930s and the emergence of his unique symbolic vocabulary, encompassing numbers, letters and a whole range of idiosyncratic signs. 
The exhibition Joan Miró: Feet on the Ground, Eyes on the Stars will include loans from several collections in Europe and the United States, including the Pierre and Tana Matisse Foundation in New York and a prominent private collection in Germany that gathers a rare suite of drawings from the period. The project will be accompanied by a new book co-published with Ridinghouse, London, including a preface by Miró expert Jean-Louis Prat and an essay by Eric Robertson, Professor of Modern French Literary and Visual Culture at Royal Holloway, University of London.
Joan Miró:
Feet on the Ground, Eyes on the Stars Works from 1924 to 1934
September 7th–November 26th, 2022
Private View: September 7th
Luxembourg + Co., New York
Categories
Tags