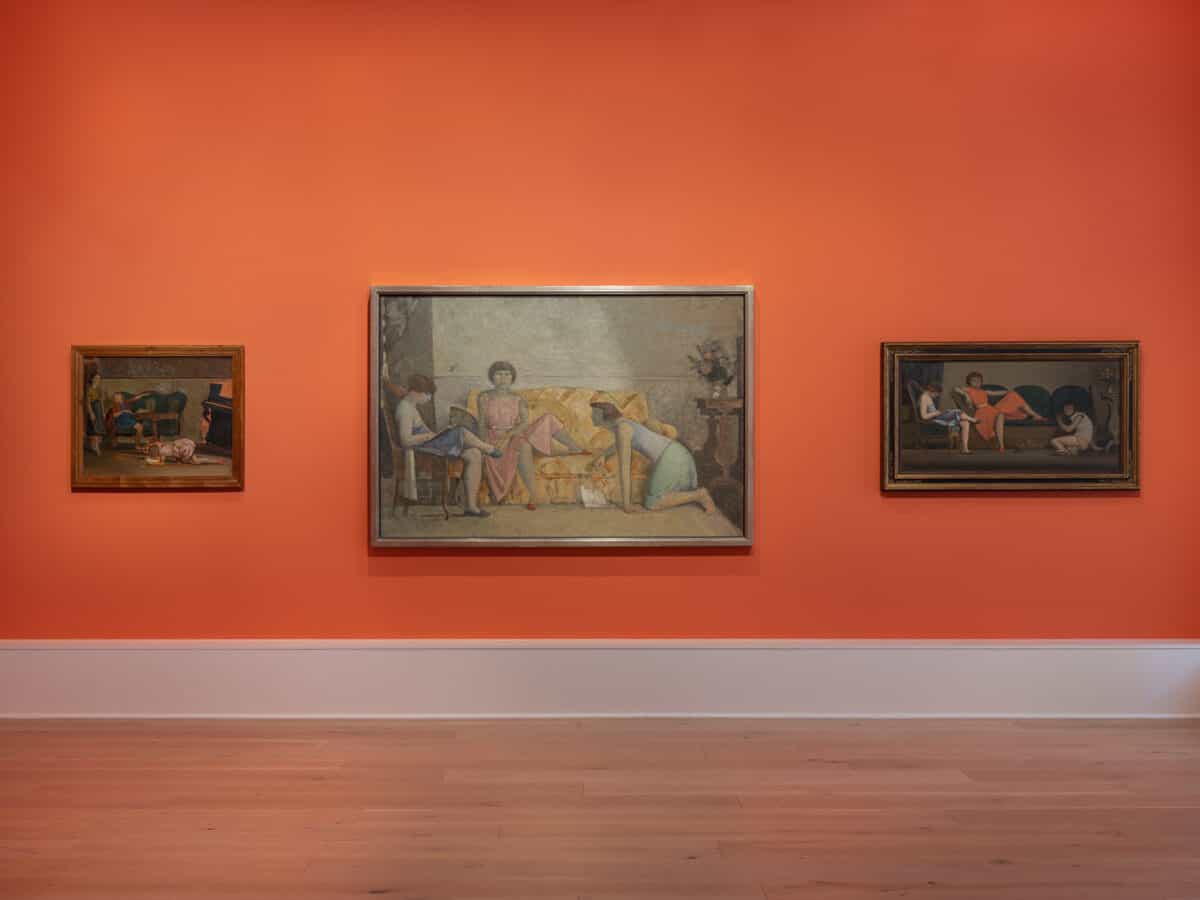 Luxembourg + Co., 2 Savile Row, London W1S 3PA
Luxembourgco.com   Instagram: @luxembourg_co
London / New York gallery Luxembourg + Co. emerged in 2020 out of Luxembourg & Dayan, founded in 2009 by Daniella Luxembourg and Amalia Dayan: the former co-founded the auction house Philips, De Pury & Luxembourg; the latter (Moshe Dayan's granddaughter, incidentally) worked for Deitch Projects and Gagosian. Daniella's daughter, Alma has been the London-based director since 2011, and is the one you are most likely to meet at the first floor Savile Row space. Today, the gallery is co-owned by Daniella and Alma Luxembourg, but the operation hasn't changed its approach, concentrating on the secondary market through museum-style curated exhibitions by leading modern and contemporary artists. Among the London offerings under the old name, I recall shows on Boetti, Magritte and Cezanne on paper as particularly good, together with group explorations of grisaille and collage. More recent highlights have been a John Stezaker exhibition and a collaboration with the notably rude Jake Chapman on the quirky subject of 'Bad Manners'- artists modifying other artists' work. Shows tend to be long-running and well documented: the current one lasts for three months through to 4 June with a catalogue launch event at the beginning of May. It's the first London solo for Balthasar Klossowski (1908–2001) – better known as Balthus – since his 1968 retrospective at the Tate Gallery. I might say more, but when he provided a biographical note for the Tate, it was 'Balthus is a painter of whom nothing is known. And now let us have a look at the paintings.' As the installation shot reveals, it is set on unusually-coloured walls, and features a striking triple of three-figure compositions.
London's gallery scene is varied, from small artist-run spaces to major institutions and everything in between. Each week, art writer and curator Paul Carey-Kent gives a personal view of a space worth visiting.
Categories
Tags