Tabish Khan the @LondonArtCritic picks his favourite museum exhibitions to see in London in August. Each one comes with a concise review to help you decide whether it's for you. Those looking for more exhibitions should check out his top picks for August, where three remain open.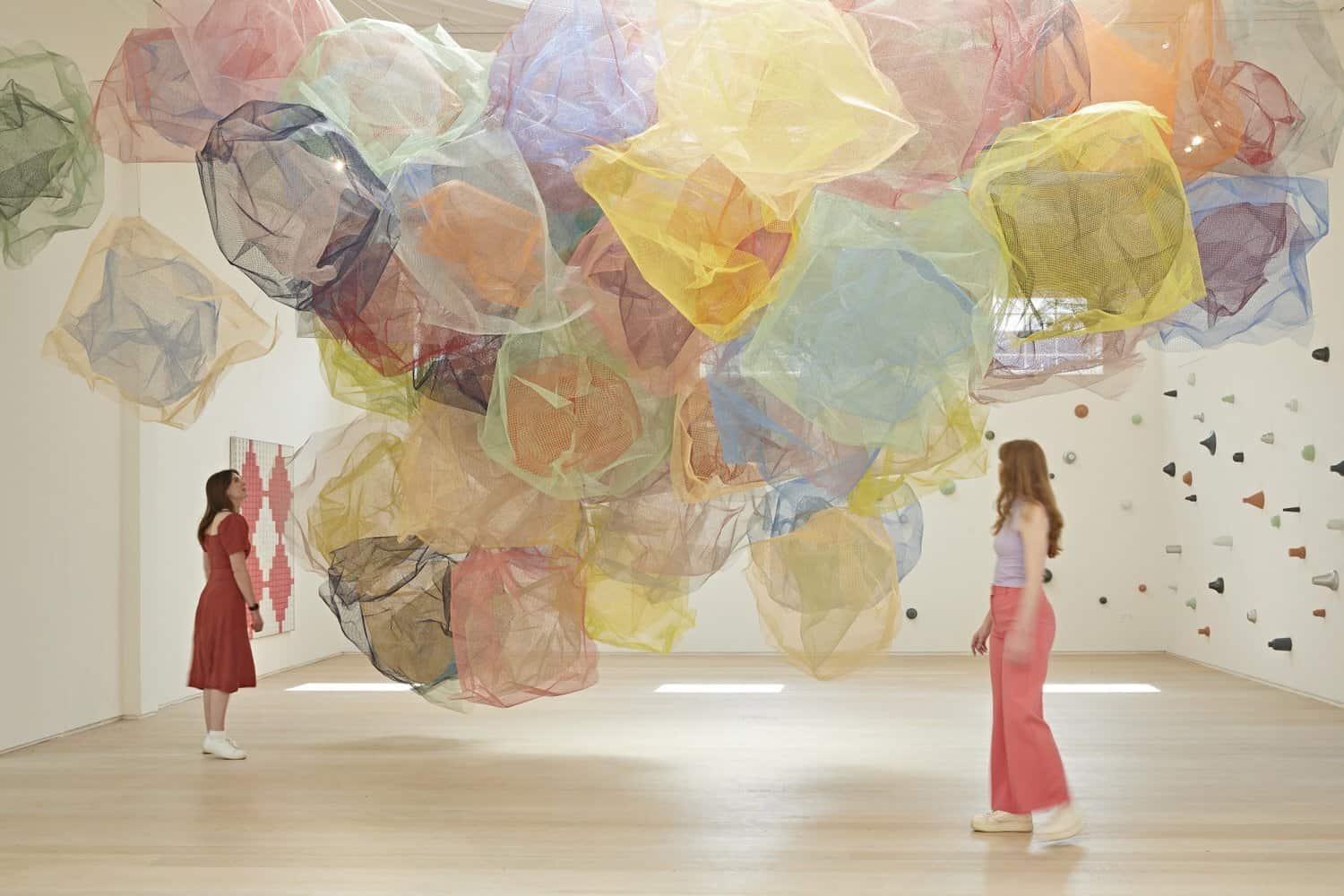 Rana Begum: Dappled Light @ Pitzhanger Manor & Gallery
Clouds of colour shimmer in the light that enters through the skylight of Pitzhanger gallery, changing depending on the weather outside. While brightly coloured threads zigzag inside the staircase of the manor – it's the perfect blend of art and architecture. Rana Begum is having a real moment right now and here's a chance to see why it's thoroughly deserved. Until 11 September, ticketed.
Reframed: The Woman in the Window @ Dulwich Picture Gallery
Whether it be a recent photographs of a young woman greeting her grandmother through a window during the recent lockdown or works by old Masters such as Rembrandt, the theme of a woman standing in the window is littered throughout art history. This exhibition takes us on a tour of the different depictions and interpretations of this motif in a delightfully varied show. Until 4 September, ticketed.
Edvard Munch: Masterpieces from Bergen @ The Courtauld
Everyone knows Edvard Munch's The Scream but here's a chance to see a much broader look at the Norwegian artist. A little girl staring straight back at the viewer feels very similar to his most famous work while other paintings such as a woman getting ready feels more Impressionist than the style he's known for. A chance to see some different sides to Munch. Until 4 September, ticketed.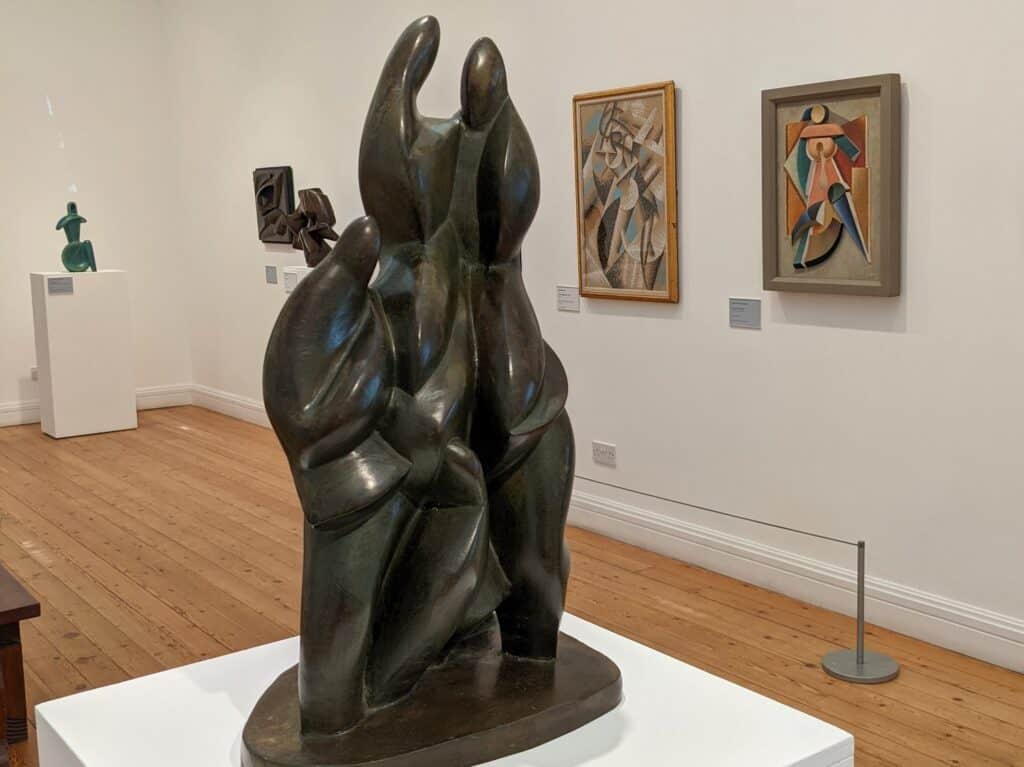 Archipenko and the Italian Avant Garde @ Estorick Collection of Modern Italian Art
Archipenko may have been Ukrainian born and spent time in Moscow and Paris, but it's clear by placing his works next to Italian avant-garde artists that they drew influence from his work. It's a chance to get to know the works of an artist I knew little about while admiring excellent sculptures of the Madonna and one of rugby players that is all flowing curves. Placed next to contrasting angular paintings of figures it's another great reason to visit this small museum. Until 4 September, ticketed.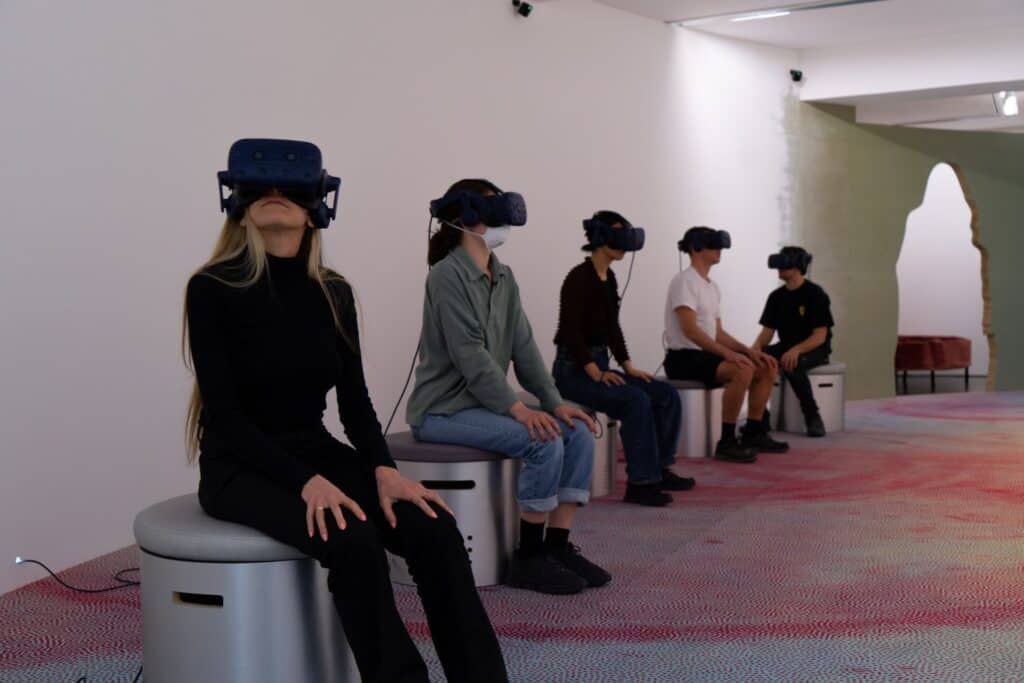 Dominique Gonzalez-Foerster: Alienarium 5 at Serpentine South Gallery
Head into virtual reality through a headset and be surrounded by alien creatures floating through space. While waiting for your turn visitors can chill out in a central atrium filled with science fiction references and floor cushions fashioned as book covers of famous sci-fi novels – as a big sci-fi fan it's great to see artist inspired by the ideas in this rich genre. Until 4 September.
Rana Begum photo: Andy Stagg. Reframed image copyright Simran Janjua. Munch photo: Fergus Carmichael. Archipenko photo: Tabish Khan. Serpentine image copyright gallery and artist.
Categories
Tags