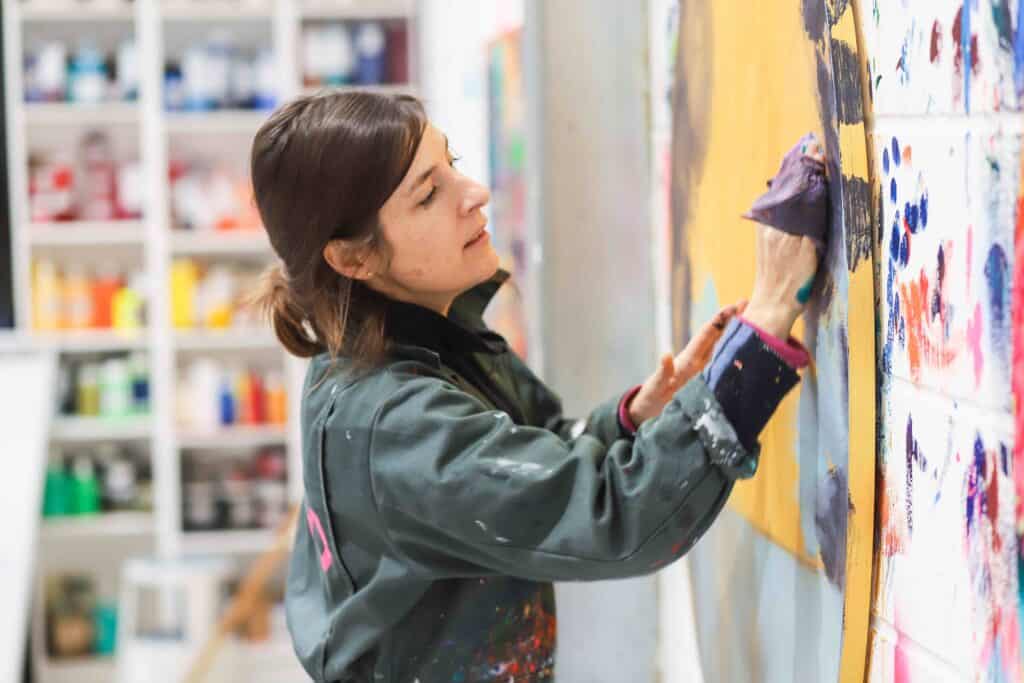 We caught up with British contemporary artist Orlanda Broom during her first solo show of new abstract works at Grove Square Galleries, a powerful collection of new works by the artist, known for her richly saturated, dreamlike landscape paintings.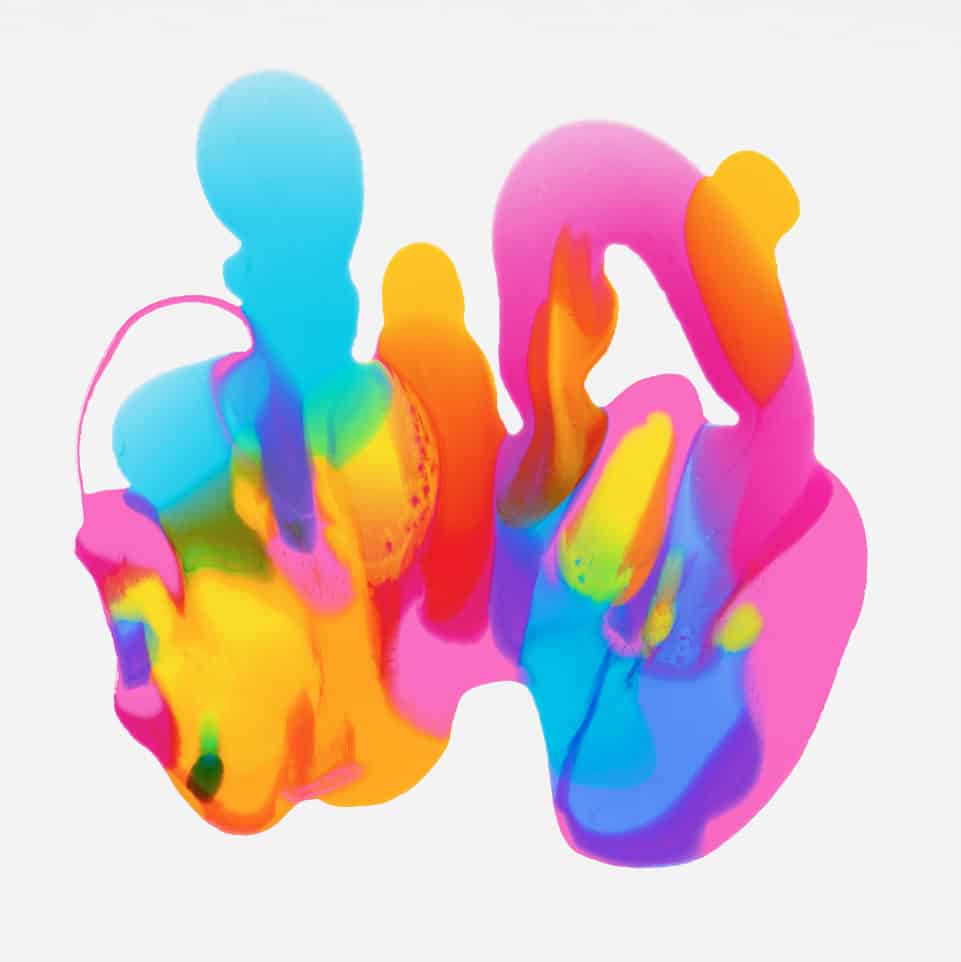 Can you tell us about the title of your new exhibition Shapeshifters?
The show is called 'Shapeshifters' because it relates to this idea of one thing morphing into another. I work with resin, it has a runny-honey consistency, and within a relatively short space of time, it sets to a hard glass-like surface. As I mentioned, during the process of painting them, I'm dealing with purely abstract concerns of colour and form… but looking at the finished works, I tend to see other things – a landscape, flowers, galaxies, figurative elements and some take on an almost characterful presence. These organic forms and scapes are very subjective in terms of their meaning… so this changeability in meaning and perception relates to the idea shapeshifting.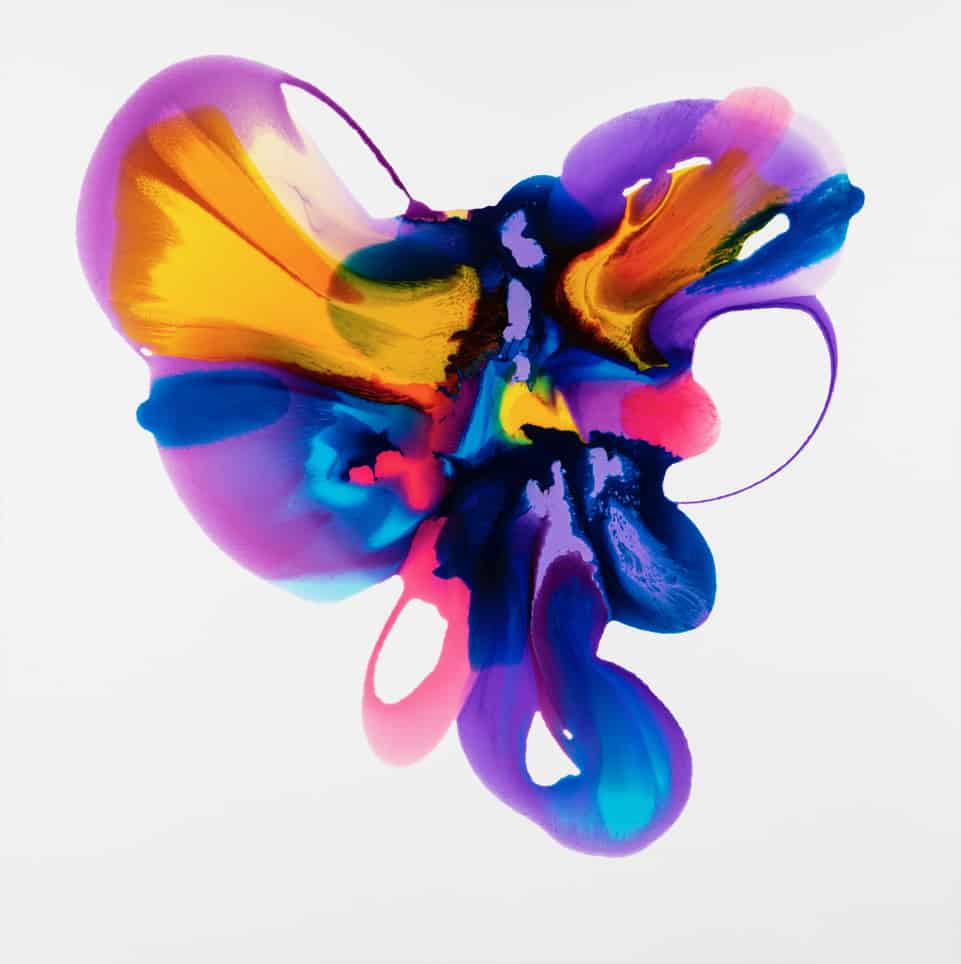 How long did you spend getting the work ready for the show?
I've been working toward this show since the beginning of the year… I can't make the abstracts in the depths of winter because my studio is cold and I need to have a certain ambient temperature for the resin to work well.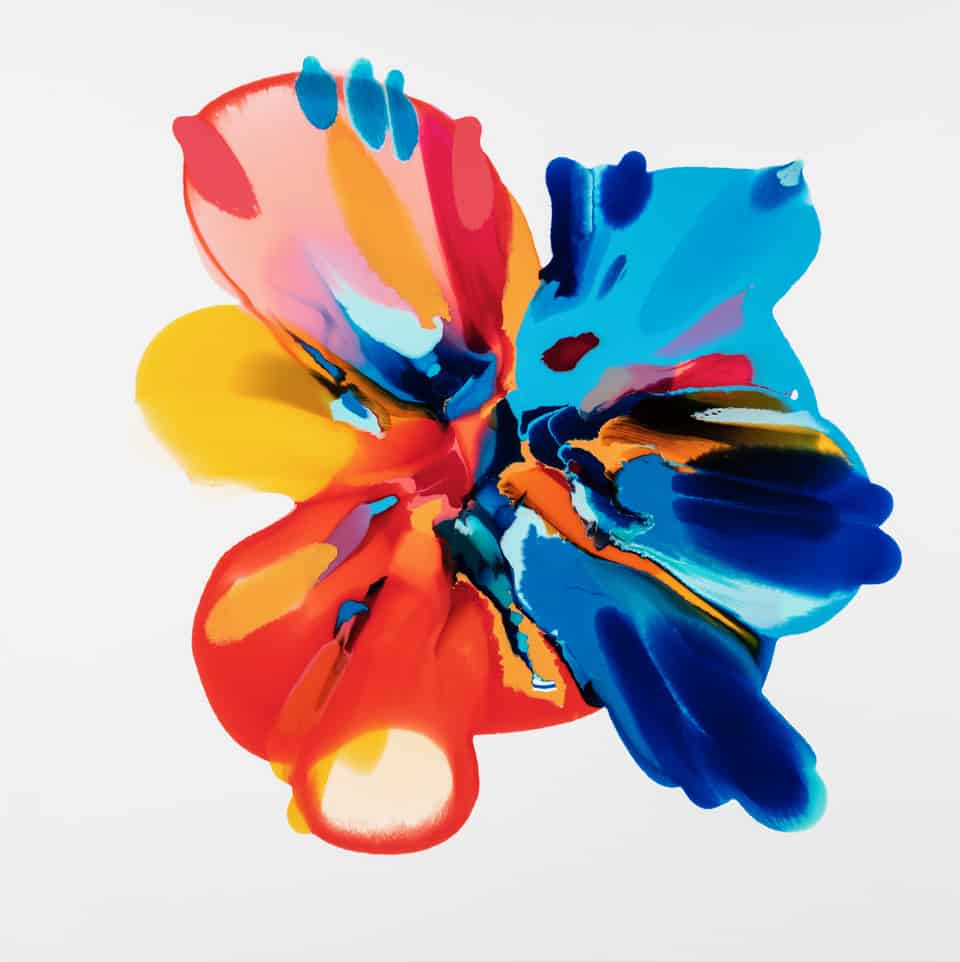 They remind us a bit of a Rorschach test – what do you see in them? 
Ah, well it's all in the telling! I like the relation to the Rorschach tests… that what we see in the ink blots reveals something of ourselves and I hope that my abstracts inspire a similar kind of dialogue; that the paintings are open to interpretation and hopefully obscure enough to have variable meanings for the viewer.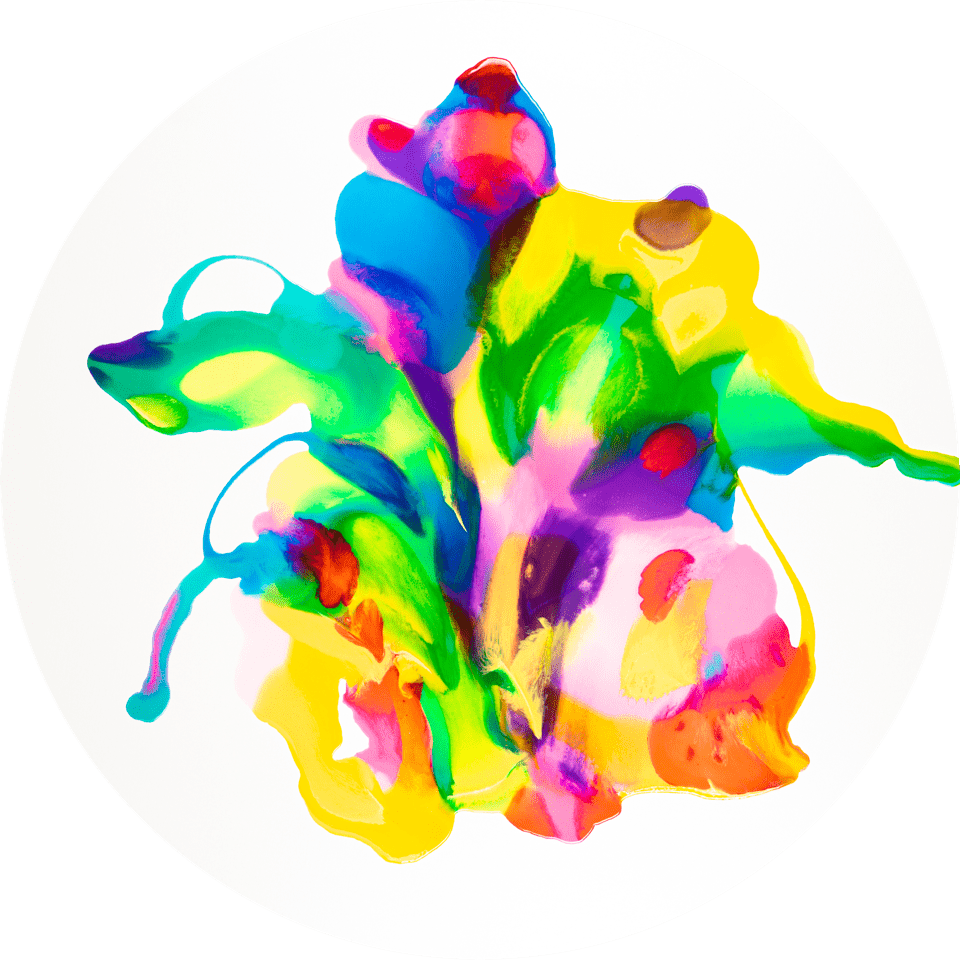 Are you very in control of the final work or is there an element of chance/suprise? 
Working with resin on the abstract paintings, I don't use any tools or brushes but variables such as surface and temperature effects how the resin moves. So there is absolutely an element of chance, that's a fairly big factor and why the process is so interesting… at a certain point it's beyond my control, the resin will keep moving.
Can you tell us about your art practice – what motivates you? 
I have two bodies of work which are quite different on face value, landscapes and abstracts, but both relate to and inform each other. The current show 'Shapeshifters' at Grove Square Galleries is of my abstract paintings… my approach to this work is solely about colour, form and composition. My landscapes depict lush, exotic places; they are densely layered and colourful. Across both bodies of work is a love of colour and an exploration of the mediums I work with. 
Do you work on several pieces at once or do you focus on one at a time?
I tend to work on multiple paintings at one time, I find that this leads me to work more freely. I'm trying to capture the energy and dynamism that occurs when you start a painting and retain those incidental and gestural elements.
How do you know when an artwork is finished?
With my abstract pieces, I have a working-time period before the resin sets and I can't make any changes – so it's simply a decision of whether it's worked or not! Not all of them make the grade, perhaps the colours aren't singing or the composition is off… but it's done when it's dry and I know immediately (usually when I come into the studio the following day) if it's good or if it's a reject. Often the rejected ones I reuse as a base for my landscapes. Regarding the landscapes, I can keep working on them for months, they are driven by this process of layering and editing… but when nothing is jarring with me, that's when I know I have finished… a very satisfying moment.
Does it matter to you where your work ends up? Meaning do you prefer a residential setting or commercial?
It's not something I think too much about really… as long as they are seen and enjoyed by whoever has bought them, I'm happy! 
Anything else planned for 2022? 
I'm going to be working on a new body of landscape paintings for 2023. I'd like to do a residency and find inspiration for the new work, so I am looking into those kinds of research opportunities
Orlanda Broom 'Shapeshifters' – 30th July 2022 at Grove Square Galleries
About the artist
Orlanda graduated with an MA Fine Art from Winchester School of Art (Barcelona) in 1997. After returning to the UK from living abroad 10 years ago, she started working full-time from her London studio.  Broom's main painting practice takes two distinct forms: lush, exotic landscapes and dynamic abstract pieces. Connecting these bodies of work is a strong sense of colour, references to organic forms and the exploration of the mediums she works with. Commissions include a 4x4m centrepiece for the lobby of the new Four Seasons in Downtown New York and a large abstract for the Mandarin Oriental in London. 
Categories
Tags