This summer, Serpentine will present an exciting programme of events staged around Black Chapel, the 21st Serpentine Pavilion designed by Theaster Gates, and Serpentine's exhibitions Dominique Gonzalez-Foerster: Alienarium 5 (on until 4 September at Serpentine South) and Back to Earth, a new exhibition and live programme responding to the climate emergency (on from 22 June – 18 September at Serpentine North).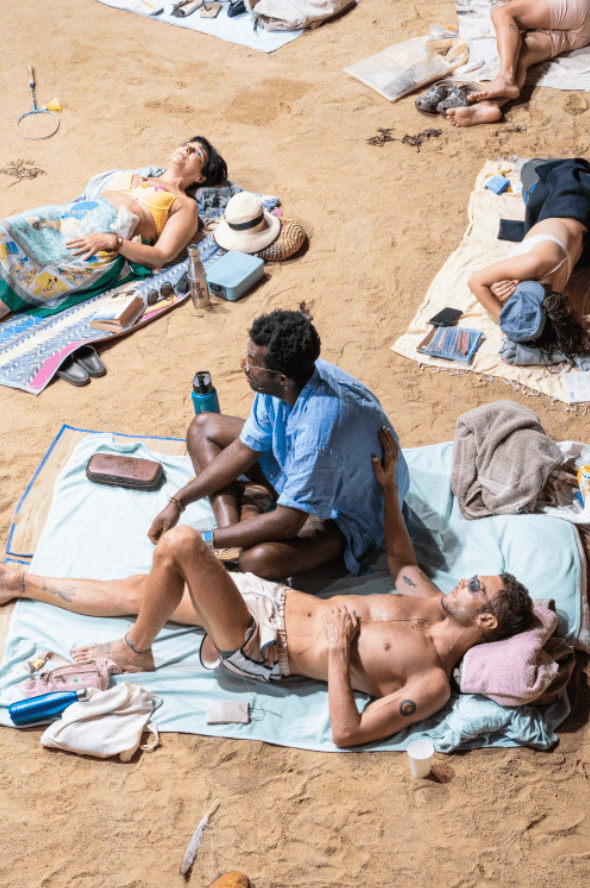 Featuring experimental music performances, clay workshops, queer activations, jazz and choir concerts, film premieres, symposia, panel discussions, poetry readings and a Japanese tea ceremony, the dynamic live programme will be an invitation to see, hear and dance. The live programme will run from June to October.

Bettina Korek and Hans Ulrich Obrist said:
"We're thrilled to launch Serpentine's multidisciplinary and experimental summer live programme. It's an honour to invite such amazing artists and performers to stage a constellation of exciting events. We can't wait for audiences to experience these remarkable and innovative works at Serpentine and further locations across London."
Conceived as a space for gathering, meditation and participation, with an emphasis on sacred music, Black Chapel will become a platform for Serpentine's live programme throughout the summer and beyond, offering reflection, connection and joy to the public. Highlights will include performances by Corinne Bailey-Rae, The Choir of London Oratory, Moses Boyd and The Black Monks.

Since 2002, Park Nights has presented new works across art, music, film, theatre, dance, literature, philosophy, fashion and technology. Each year's commissions are conceived in response to the Pavilion and offer audiences unique ways to experience architecture and performance. The programme has supported many artists in the early stages of their careers as well as pioneering writers and thinkers from around the world. This year's programme will include Roscoe Mitchell, Linton Kwesi Johnson, Josiane M.H. Pozi and Standing On The Corner Art Ensemble. 
Coinciding with the Back to Earth exhibition, Back to Earth LIVE will bring together Serpentine's vast network of individuals and organisations involved in tackling the environmental crisis in an extensive and ambitious 3-month programme of talks, performances and debates, including the UK premiere of the award-winning opera performance Sun & Sea, the environmental justice public gathering, Queer Earth and Liquid Matters, Equilibrium and newly commissioned performances and activations by Brian Eno, Himali Singh Soin and Bones Tan Jones.
Booking is essential, full details over on the Serpentine site.
Categories
Tags