Tabish Khan the @LondonArtCritic picks his favourite exhibitions to see right now. Each one comes with a concise review to help you decide whether it's for you. Those looking for more shows should check out last week's top 5 where all are but one exhibition remains open.
Life Between Islands: Caribbean-British Art – 1950s-Now @ Tate Britain
This is an extremely powerful exhibition on the fantastic contribution that Caribbean-British artists have made to make our national art scene all the more vibrant. Including Barbara Walker's recreation of war posters featuring black soldiers and Tam Joseph's Carnival figure surrounded by an intimidating police presence. Until 3 April, ticketed.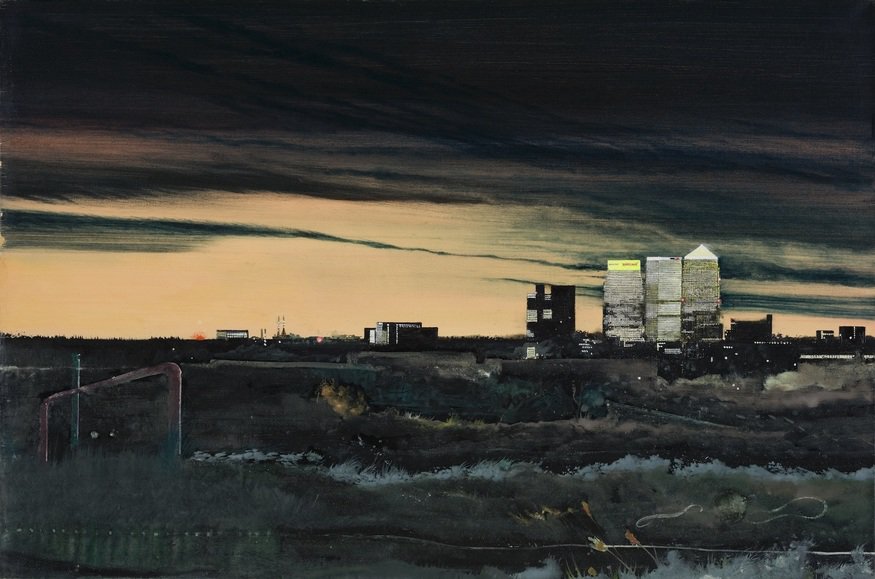 Jock McFadyen RA: Tourist without a guidebook @ Royal Academy of Arts, Weston Rooms
While a lot of attention at the RA is on the Francis Bacon exhibition there's also an excellent free painting exhibition of the works of Jock McFadyen, featuring his London landscape paintings across his 30 year career. From the bright lights of Canary Wharf to those of a petrol forecourt in atmospheric large scale paintings. Until 10 April.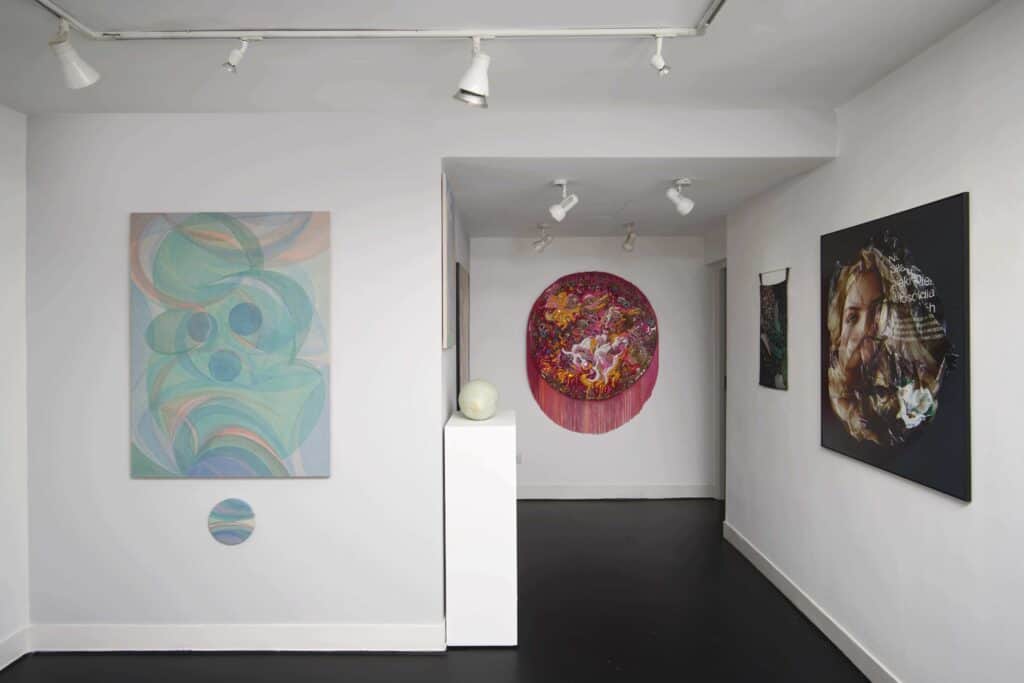 Fragile @ l'etrangere
Seven female artists all look at the cultural linkage of femininity with domesticity whether it be Guler Ates' veiled women within grand domestic interiors or Malgorzata Markiewicz's performative photographs where she shows the ridiculous contradictory expectation of women to be sexy and home-makers simultaneously. Another highlight is Joanna Rajkowska's fragile egg that sounds as if there's a hatchling pecking away inside. Until 9 April.
Vik Muniz: A Brief History of Art @ Ben Brown Fine Art & Claridge's Artspace
Vik Muniz recreates some of art history's most recognised artworks through a collage of materials as varied as diamonds and scrap metal, before photographing them to create his own version of works by the likes of Gustav Klimt or Gerhard Richter. Most arresting is his Birth of Venus made using discarded materials to create an ideal of beauty from junk. Until 5 April.
Tom de Freston: From Darkness @ No 20 Arts
Working with Syrian writer Professor Ali Souleman, who was blinded by an explosion, artist Tom de Freston works with fire to represent trauma whether through burned photographs or larger canvases. With his own studio being subjected to an accidental fire his own charred recovered works appear throughout the show and add to the themes of suffering and scarring. Until 23 April.
Life Between Islands image copyright Tam Joseph. All other images copyright artist and gallery.
Categories
Tags