Tabish Khan the @LondonArtCritic picks his favourite exhibitions to see this month – this time they're all shows featuring sculpture. Each one comes with a concise review to help you decide whether it's for you. Those looking for more shows should check out last week's top 5 where all are sculpture exhibitions and three remain open.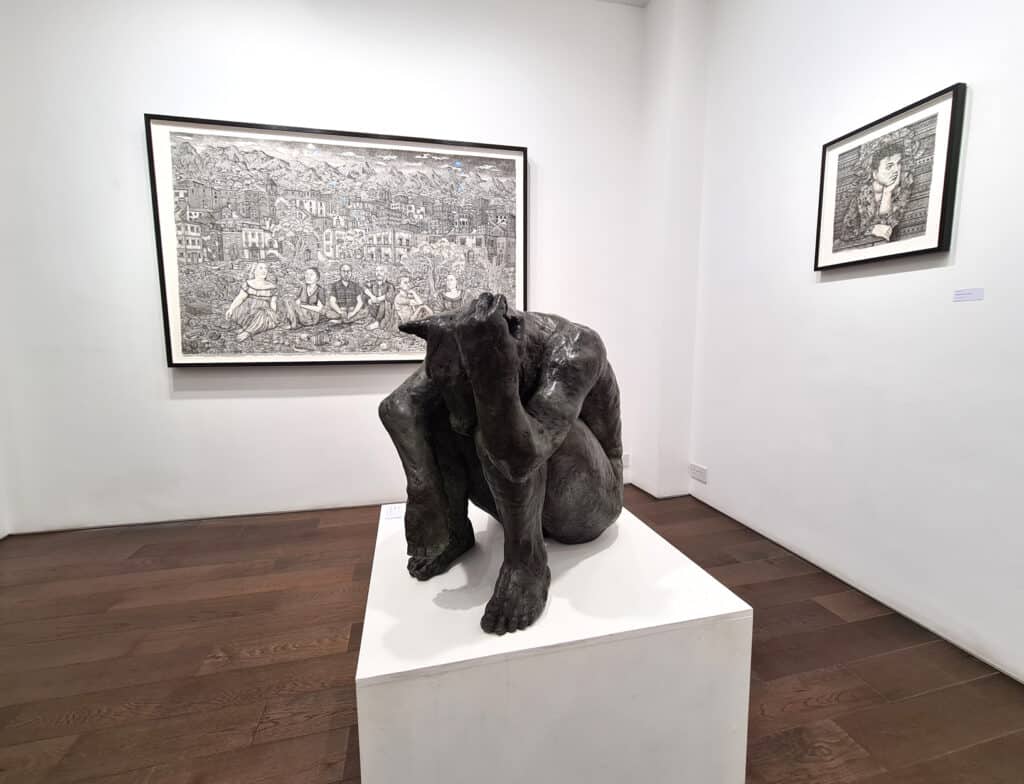 Labyrinthine: Beth Carter & Olivia Kemp @ James Freeman Gallery
Classical mythology gets a contemporary twist as Olivia Kemp's large scale detailed ink drawings create worlds where the classical ideals of beauty are subverted to include different body shapes and gender identities, and a large landscape where the buildings and persons purposefully look like they inhabit different worlds. Paired with these works are sculptures by Beth Carter derived from ancient mythology including a pensive minotaur, not like his usual savage depictions – maybe re-considering his life. Until 2 April.
America in Crisis @ Saatchi Gallery
4th of July fireworks, Prom and American football meets gun violence, the US prison system and the Black Lives Matter protests. This excellent photography exhibition is a snapshot of life in the US, showing both the positive and negatives sides of the States. Spectacular captures include photographers mobbing Zuckerberg at his senate hearing and police emerging from a sea of tear gas. Until 3 April, £5.
Virtual Veronese @ National Gallery
Don a virtual reality headset and see a Veronese masterpiece inside the original chapel where it used to be housed accompanied by a virtual curator's tour to provide context to the work, before heading upstairs to see the real painting in the gallery's permanent collection. This could well be the future of engaging with art where we get personal tours for each work. It's a great time to visit as the gallery also has excellent free displays on Kehinde Wiley, Gainsborough and artist in residence Ali Cherri. Until 3 April, free – book ahead.
David Hepher – Concrete Skies: The Vauxhall Series @ Flowers, Cork Street
Looming towers of concrete are nothing new to the constantly changing London skyline and they look rather foreboding in these paintings by David Hepher, in opposition to the gleaming glass that will be wrapped around it once the skyscraper is near completion. With graffiti-esque spray paint across them it reminds me of how London continues to transform and gentrify and how this snapshot will be quickly forgotten once the luxury high rises are complete. Until 2 April.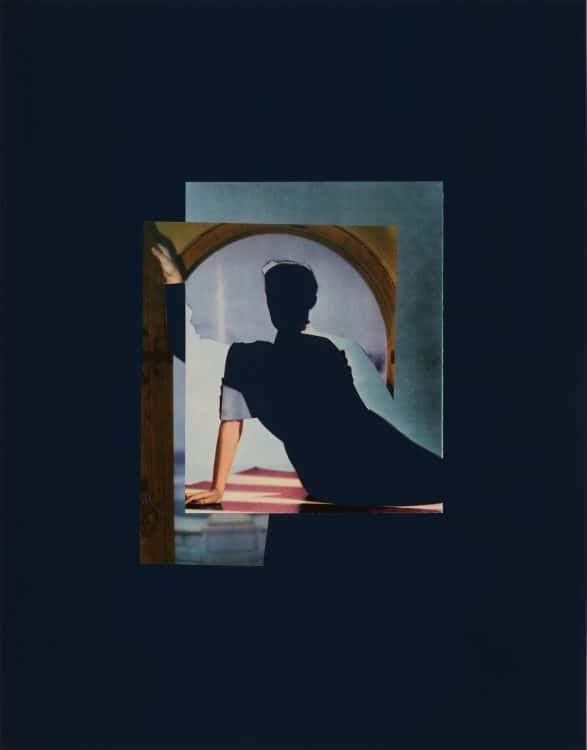 John Stezaker: Double Shadow @ The Approach
Shadows overlap and entwine in the photo collaged works of John Stezaker, with clearly feminine and masculine silhouettes overlapping to create hybrid images subverting the stylised outlines we associate with men and women. A film in the back gallery stitches these collages together into an intense fast moving film that blurs the differences even further. Until 26 March.
America in Crisis photo copyright Stacy Kranitz. Virtual Veronese image © Focal Point VR. All other images copyright respective gallery and artist.
Categories
Tags