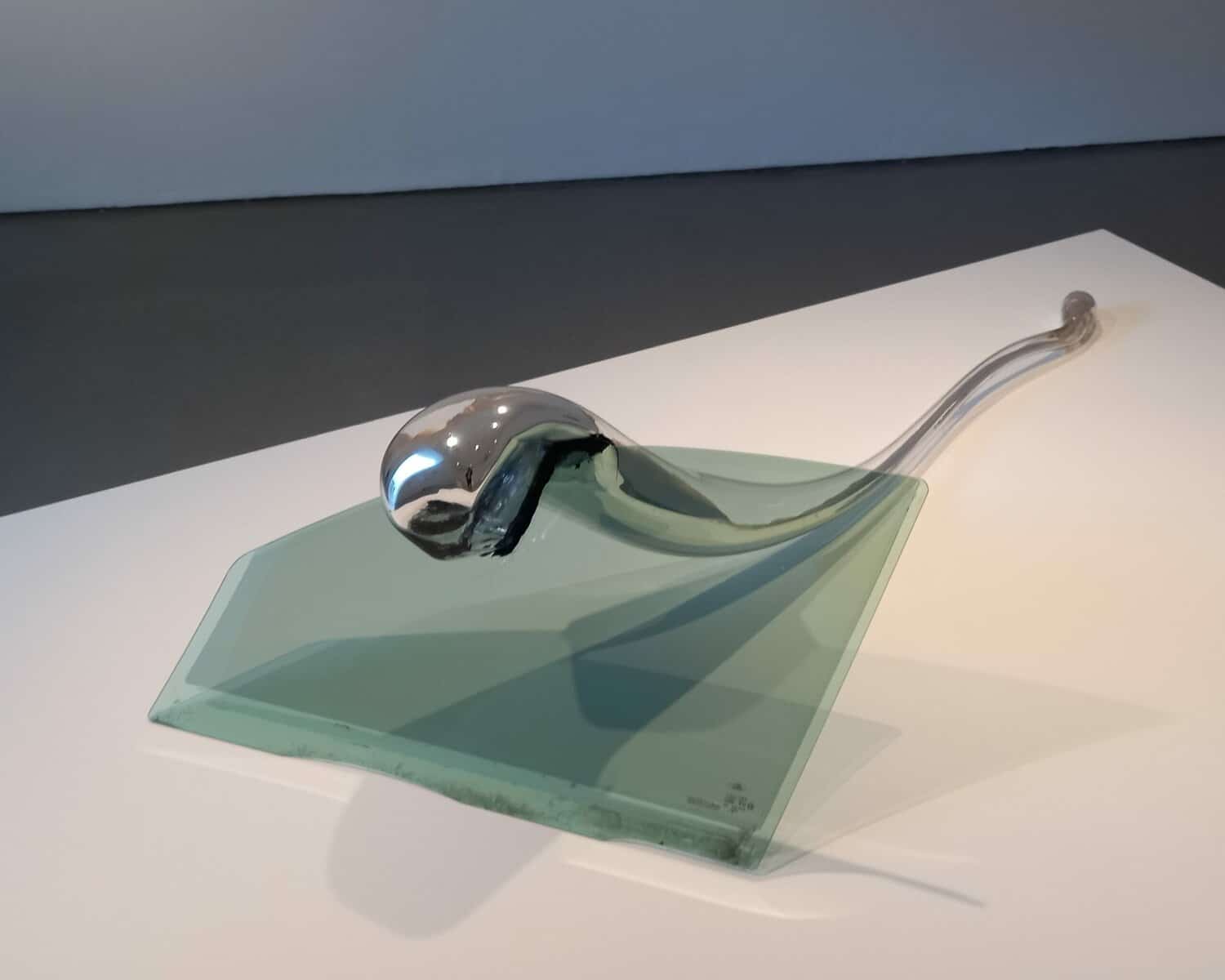 The UN has officially declared 2022 the International Year of Glass – a fact that escaped me until curator Clare O'Dowd mentioned it at the Henry Moore Institute's highly appropriate show 'A State of the Matter'.  Last year I wrote here about the V&A's glass collection in the context of how, as an art material, glass hasn't quite achieved the mainstream acceptance now fairly routinely accorded to textiles and ceramics. That's probably down not to any lack of suitability, but to the circumstances of its production: an expensive and potentially dangerous process that doesn't feature in art degrees as colleges don't have the facilities, and which generalist artists can only realistically tackle on residencies.
Now the show in Leeds presents a 50-50 mixture of glass specialists and wider-ranging artists working in the material, all illuminatingly categorised by the material property foregrounded in the processes used. 'SOLID' features cast or moulded glass; 'GAS', sculptures made by blowing into the glass; 'LIQUID' the results of manipulating molten glass. Here's one of each that order:
Elliot Walker: 'Spillage', 2019. A flattened form references still life painting, and while a solid glass bottle is hardly a surprise, the presence of apparent liquid and its spillage is a nice tease.
Hew Locke: 'Mummy's Little Soldier', 2013. Making a project with Murano glass in Venice led Locke to the historic description of the enslaved 'blackamoor' and the exploitation of children as soldiers, consistent with the fragility of glass.
Petr Stanicky: 'Mirror-Mondeo Bite', 2014 (top image). A remarkably extended liquid mirror droplet, half creature, half distorted bumper, appears to be eating a car windscreen in a surreal look at looking through glass and into mirrors.
And there's more: from next week Glass Exchange in the north-east will host four newly commissioned public sculptures in glass by high profile artists: Monster Chetwynd, Ryan Gander, Katie Paterson and Pascal Marthine Tayou.
Art writer and curator Paul Carey-Kent sees a lot of shows: we asked him to jot down whatever came into his head
Categories
Tags