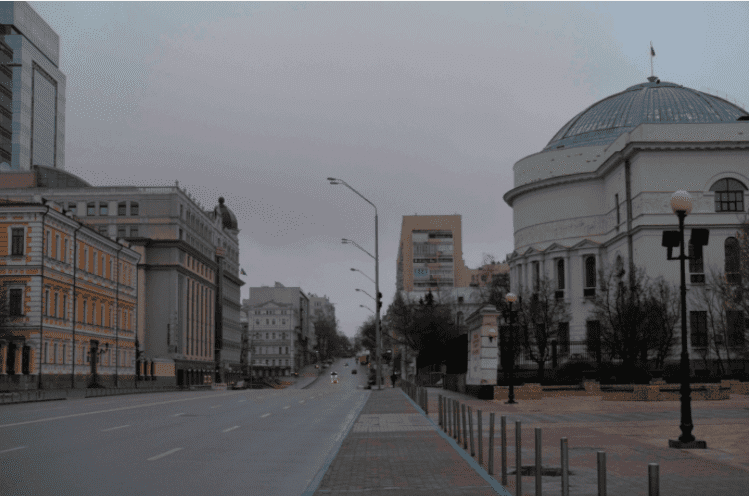 Yevgenia Belorusets (International Literature Prize Winner) is writing a remarkable war diary from Kyiv, updated in real-time and published by ISOLARII. 
Released daily at 4.00 pm EST, the diary's aim is to convey not what happens from above, but how it feels on the ground. Since Monday, it has already gained traction, with multiple translations forthcoming in news outlets worldwide.
This is part of ISOLARII's ongoing project with Yevgenia—available publicly at www.isolarii.com/kyiv.  It is also in German with der Spiegel and re-published on Artforum.com
Belorusets wrote MODERN ANIMAL last year, after six years in the Donbas interviewing the victims of the Russian-Ukrainian War. Many were incapable of discussing the war directly, so Belorusets asked them about animals instead–building metaphors and symbols for life along a border haunted by death. Belorusets fictionalized these interviews in collaboration with her subjects, making MODERN ANIMAL perhaps precisely what comes after auto-fiction, and delivering insight into the psychology of Ukrainian resistance, resilience, and fortitude during wartime. Her novel, LUCKY BREAKS, is also being released by New Directions this week.
Alongside the diary, ISOLARII is re-releasing MODERN ANIMAL with 100% of the profits going directly towards support and relief efforts for Ukraine. 
Community—of both authors and readers—is at the heart of ISOLARII's vision for how media platforms work. Not only are the editors completely invested in their authors' worlds, they bring those worlds directly to readers—with moments like the current one in mind. 
It is no surprise that one subscriber recently wrote:
"I, like so many of the ISOLARII community, have been worried about Yevgenia and thinking of her these past days. Each diary update feels like a common prayer."
ISOLARII has rereleased Modern Animal with 100 percent of profits donated to Ukrainian charities and causes. Copies and more information are available HERE.
Categories
Tags