COOL, FRESH, SWEET WATERS runs 17.02.22 – 20.02.22 – Private view is 17th February 6-9pm at The Tub, Broadway Market, Hackney E8 4TS
For this exhibition, three artists influenced by medieval art have stripped the environment of its human life – focusing instead on the uninhabited spaces and artefacts of life once lived.
Two painters – Megan Rea and Nina Silverberg – examine the perspective of architectural imagery from the period in different ways; each with their own approach to what was already askew. Scattered throughout the gallery space is where the sculptures of artist Becky Tucker are positioned, depicting all that is left: relics and creatures, born from ceramic.
Water runs through all of the work presented; graceful fountains, abstract rain, refined ceramics glazed as if they were still wet.
Cool, Fresh, Sweet Waters reimagines the past as present while exploring the elusive nature of abandoned spaces and human absence.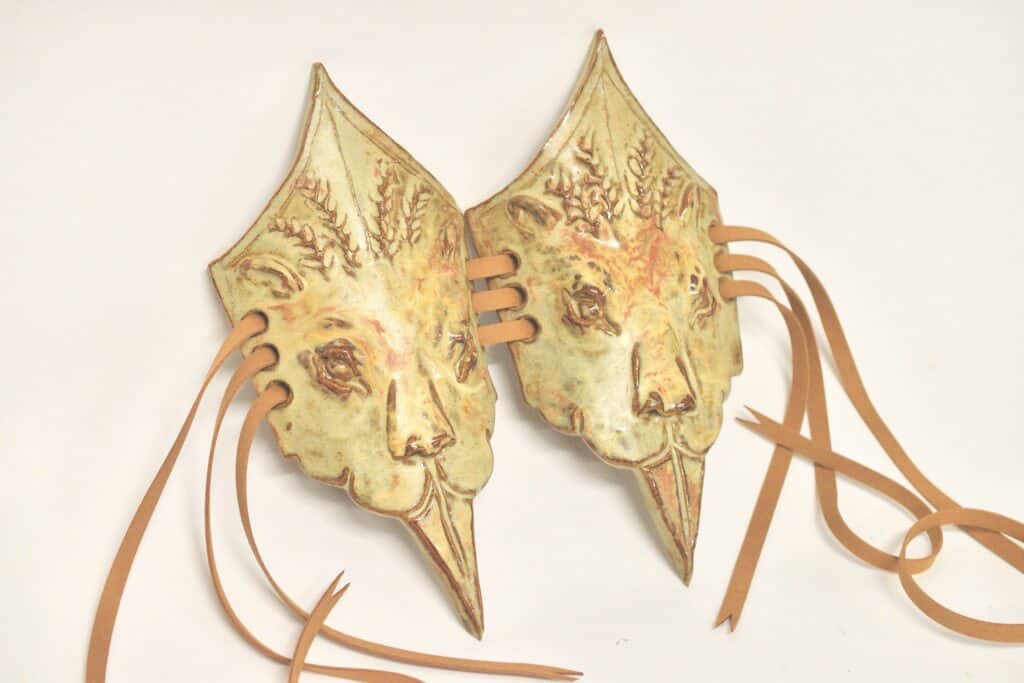 Becky Tucker (@b_e_ndy) works primarily in ceramics, creating objects that reference the human and the animal body. The subject of her work is often in-between sentient beings and inanimate objects, giving to her work a quality of grotesqueness, beauty, humour and absurdity.
Megan Rea (@megan_rea_art) creates fragments of fictitious architecture inspired by Italian frescos. Painting onto a porous, uneven surface of paper pulp created entirely from newsprint, allows her to expose previously hidden layers of oil paint amongst the structured shapes of the completed pieces.
Nina Silverberg (@ninasilverberg) works mostly in oils, paying particular attention to the edges of paint where order dissolves and inner and outer meet. Her latest series comprises images of simplified solitary bed frames and medieval house structures. Her practice lies between abstraction and figuration and is governed by a muted palette, which provides the work with a quiet energy.
The exhibition is on view from 17th until 20th February 2022 at The TUB
Categories
Tags