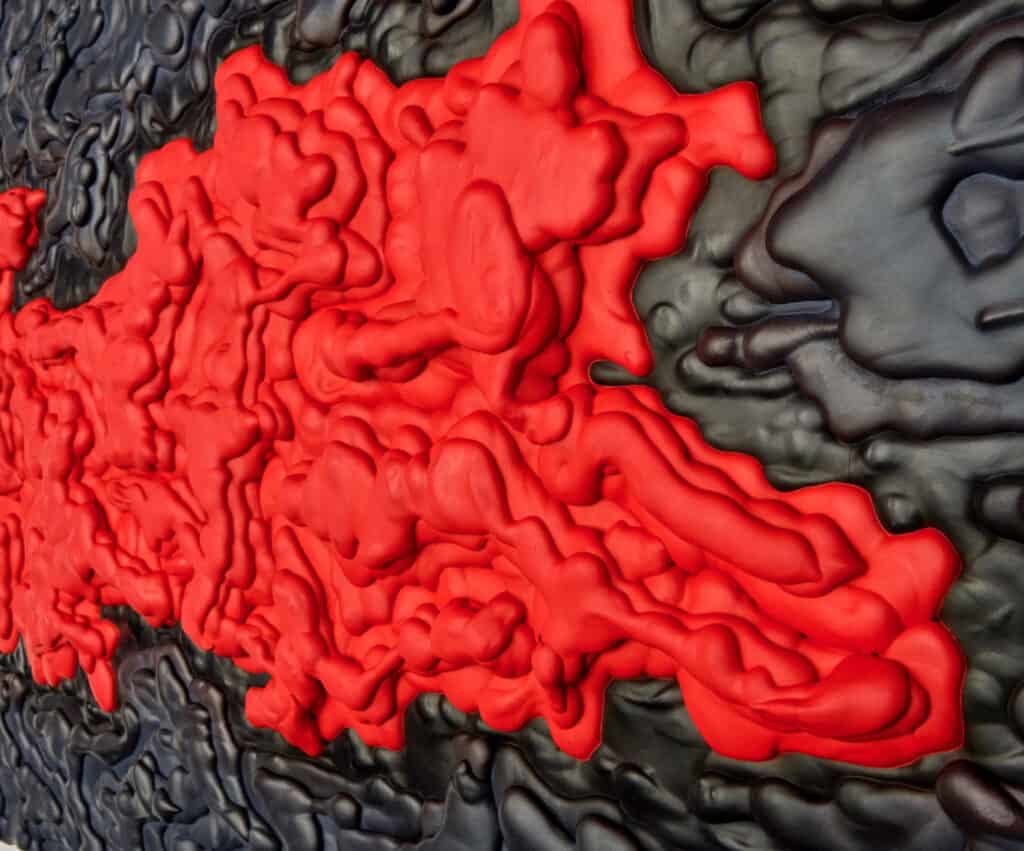 Mauro Perucchetti to unveil a new series of Immersive Sculptural 3D Paintings in a highly anticipated solo exhibition in St.Moritz, Switzerland. Perucchetti rose to fame for his pigmented resin Jelly Babies originally inspired by Cloning and medical ethics continues to push the boundaries of minimalist abstract art with his new sculptural three-dimensional paintings. Capturing the sensory immersive experience of nature and putting it to canvas.
For the exhibition titled SUPERFICI, Perucchetti has married painting and sculpture, working in pigment, oil paint, and mixed media to render 3D textural surfaces on canvas that evoked the movement and feel of nature.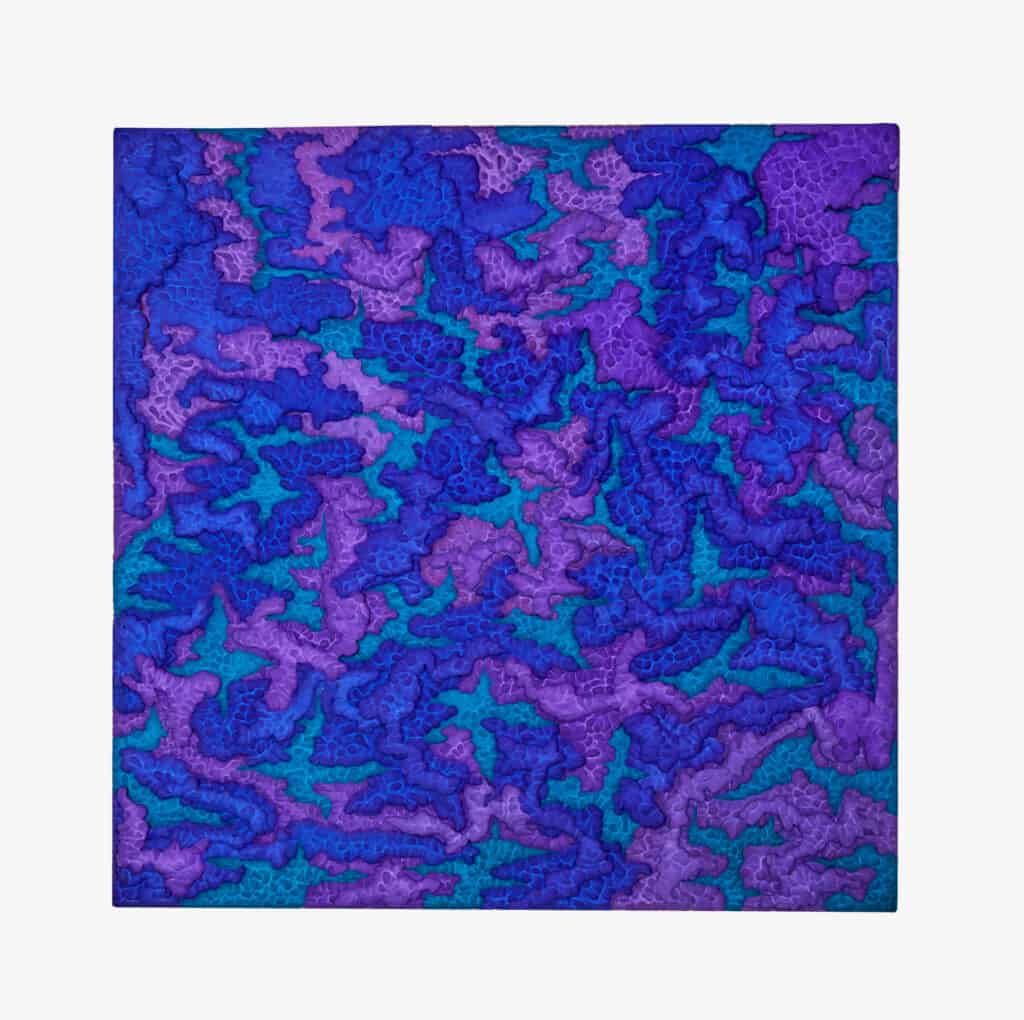 "Although not quite sculptures, the artworks are definitely three-dimensional paintings. For the materials I used, you could say that it is like mixing oil and water but I made it work in synchrony. The process revealed itself to be the perfect analogy for what occurs in nature. As earth goes from one natural phenomenon to another, new life emerges,"

Mauro Perucchetti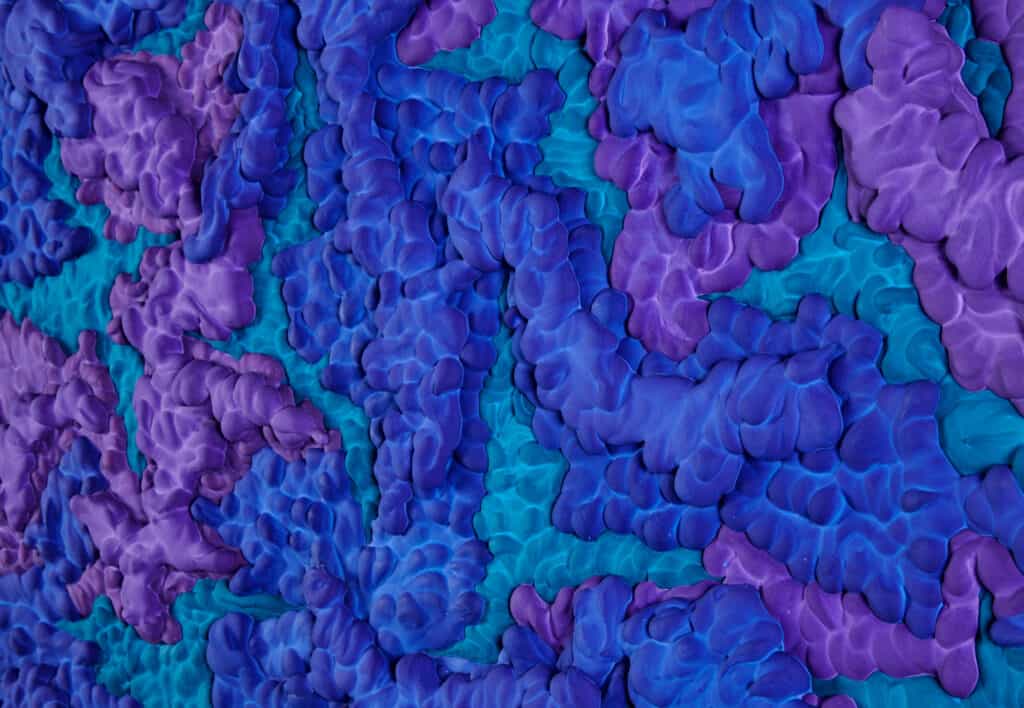 The exhibition is named after a term coined by the late painter Enrico Castellani: SUPERFICI or surfaces. Perucchetti has built a reputation as a master in sculpture and reinterpreting the familiar with a provocative and socially conscious aesthetic. To paint in 3D. the former architect turned contemporary artist let nature inspire him to create luscious textural surfaces that immerse the viewer in a sea of colours, shadows and highlights. His groundbreaking approach coupled with a vibrant palette gives the effect of an organic, living topography that pulls the viewer in and allows one to have a different experience every time a Perucchetti 3D painting is seen.
Mauro Perucchetti, SUPERFICI December 11th 2021 – February 27th 2022 at Galerie 10, Via Maistra 10, 7500 St. Moritz, Switzerland.
About
A Pop artist for the 21st Century, Mauro Perucchetti addresses pressing societal issues and conveys the pulse of contemporary culture: Barbie, Sex and the City, and the global economy have all found their way into his artwork. For instance, the birth of Dolly, the first cloned animal, and the ensuing debate over the ethics of cloning, prompted him to create "Jelly Babies", figurines bearing resemblance to the Pillsbury Doughboy that serves as a metaphor for cloned human beings. Like Andy Warhol, Jeff Koons, and Piero Manzoni, whom his work playfully references, Peruchetti uses bright colours, recognizable shapes, and smooth shiny surfaces to entice his viewers. Perucchetti has worked with diverse materials, ranging from Swarovski crystals to steel, but the 5+ years he spent developing his technique of working with pigmented resin has made it his signature.
Categories
Tags