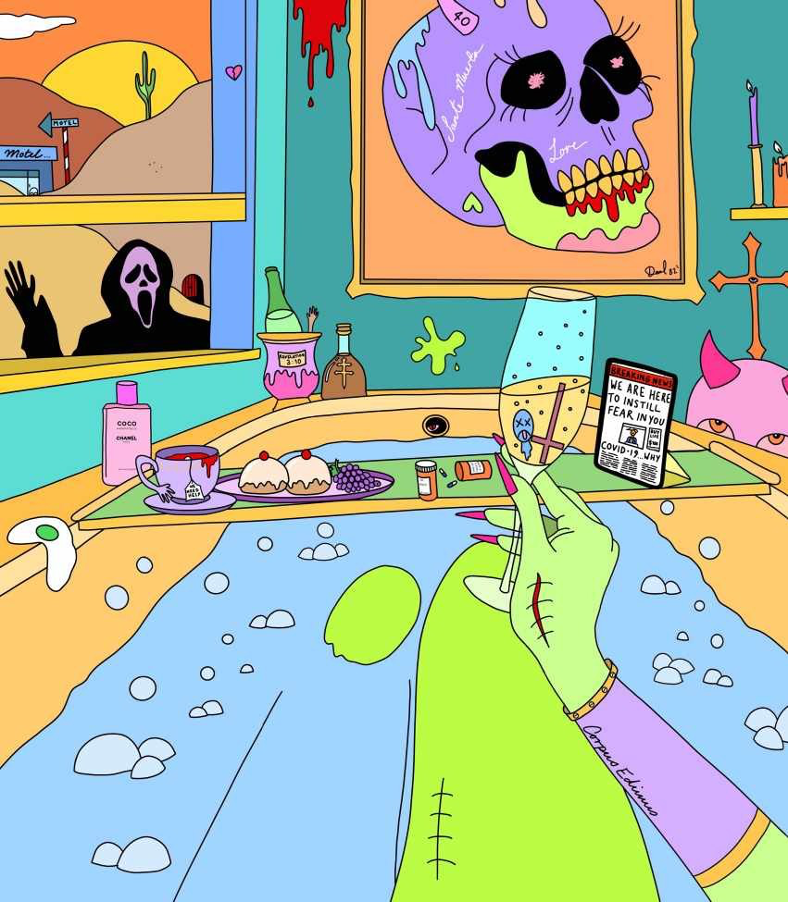 Graceland London, Cwarantine, oil and acrylic on canvas, 152.4cm x 121.92cm.
JD Malat Gallery has announced the 25 artists selected for Isolation Mastered. The exhibition aims to give aspiring artists of all ages and backgrounds an opportunity to showcase and sell their artwork in a prestigious Mayfair based gallery.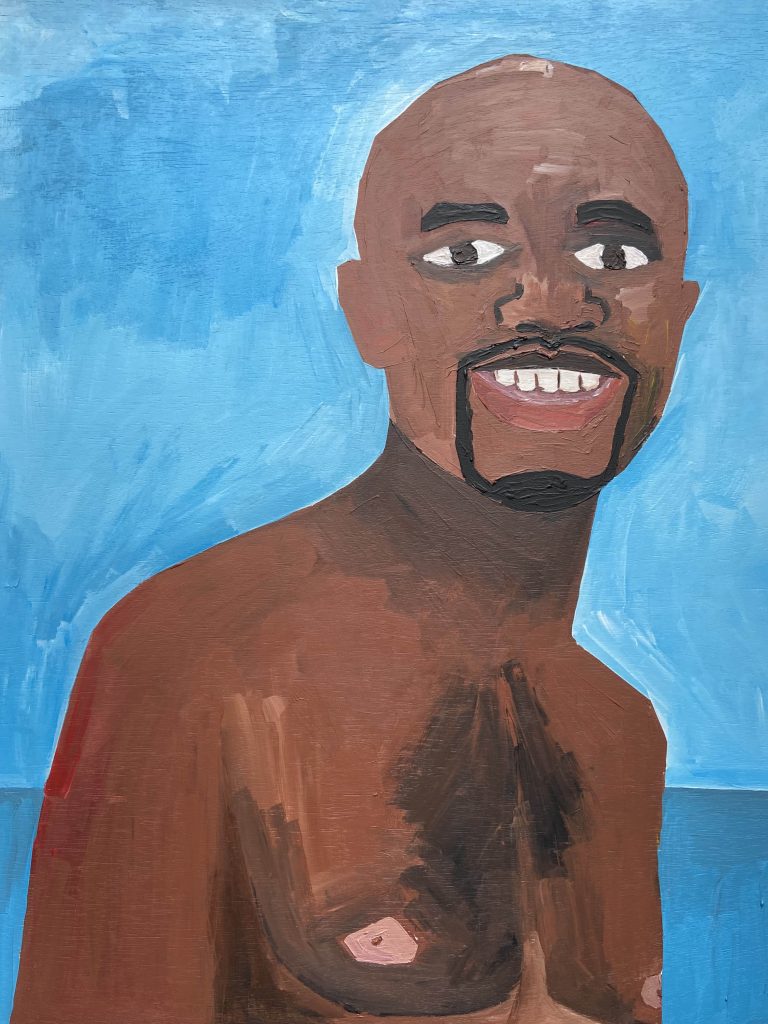 Soimadou Ali Ibrahim, Furaha (Joy), 2020, acrylic on wood, 40cm x 50cm.
Selected Artists
Edward Povey, Josef O'Connor, Mauro Perucchetti, Petros Chrisostomou, Judy Clarkson, Richard Mensah, Graceland London, Mustafa Boga, Minjoo Kim, Andrew Litten, Ian Rayer- Smith, Lauren Carter-Bridges, Catherine Hyland, Rory Kee, Marcus Dove, Nikolett Czibor, Mohamed Mohamed, Samantha Parfitt, Marina Gonzalez, Isabel Bonafe?, Kwadwo Marfo,Soimadou Ali Ibrahim., Harriet White, Wesley George, John Ayscough.

Marcus Dove, The Worst Lover You'll Ever Have, 2020, pyrotechnics, smoke grenades, 175cm x 210cm.
JD Malat Gallery received over 1000 submissions from UK-based artists. All submissions were carefully reviewed by their experienced committee, with members from curatorial, art collecting, art dealing and art advisory disciplines: Simon de Pury (Art Dealer & Auctioneer), Dylan Jones (GQ Editor), Robert Montgomery (Artist), David Bellingham (art historian, art market historian, author and Programme Director of the MA in Art Business, Sotheby's Institute of Art London), Gavin Rossdale (Musician and Art Collector), Jean-David Malat (Founder, JD Malat Gallery), Victoria Aboucaya (Director, JD Malat Gallery) and special guests, Gavin Turk (British Artist), Katrin Fridriks (Artist).This committee carefully selected artists who demonstrated innovative dialogue with the lockdown period and demonstrated a masterful exploration of their chosen medium.
During this exhibition, JD Malat Gallery will welcome members of the public to decide on their favourite artist through a series of online and in-person votes. The artist with the most votes will receive an exclusive solo show at JD Malat Gallery in 2021. With all profits made from the exhibition directed at each artist and their practice, the goal of this initiative is to support artists during this difficult time. As a gallery that has inclusivity and diversity at the core of its programme, JD Malat Gallery recognises this unique artist- led initiative as an opportunity to foster connection and strengthen the art community despite this period of newfound distance caused by the global pandemic.

Minjoo Kim, Full Moon Party, 2019, acrylic on canvas, 90cm x 150cm.
"During this period of unprecedented uncertainty, art is one of the most important ways to foster positivity and connect our society. We hope that this initiative not only provides a platform for artistic expression during this challenging time, but also upholds a collective mission to support the art sector and give creative individuals of all backgrounds an opportunity to exhibit their work."
– Founder, Jean-David Malat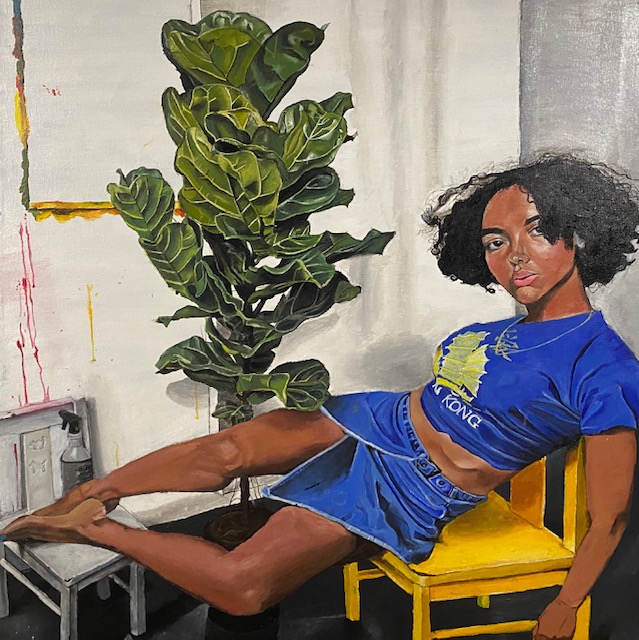 Wesley George, Untitled, 2020 70cm x 70cm.
ISOLATION MASTERED In support of today's artists 1ST – 8TH JULY Group Exhibition at JD Malat Gallery
JD Malat Gallery, 30 Davies Street, Mayfair W1K 4NB: www.jdmalat.com

Mauro Perucchetti, Love Serum, 2020, edition of 6, polished stainless steel, acrylic and urethane resin, on granite base, 186 x 143 x 80 cm.
Categories
Tags