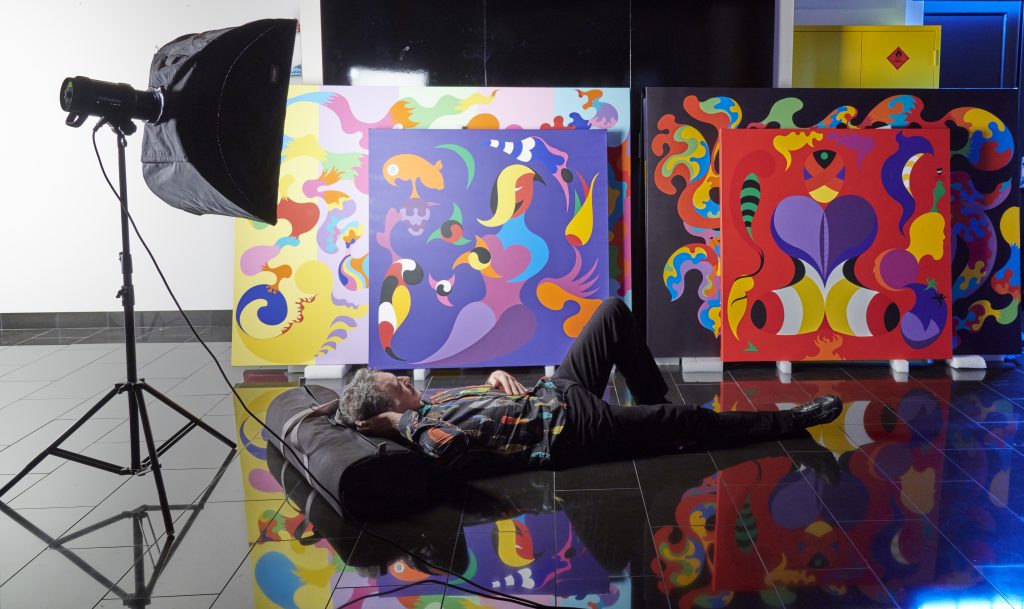 We caught up with artist Mauro Perucchetti ahead of the opening of his new solo exhibition at Mayfair gallery Alon Zakaim to ask him about his new work and the clouds …
What have you been up to? We haven't seen you for three Self-inflictedg>
Self-inflicted ostracism. I started to feel displaced wherever I was and my creative side plunged into an unruly spree of overactivity and overproduction. Maybe this was the result of a previous collaboration with a certain gallery were I felt suffocated.
In any event, I felt the need for change and my work became the driving force behind that need. I eventually found my balance and have been working full on my new paintings
What is Nuvole all about? 
The title Nuvole, 'Clouds' in Italian, befits the work with the spontaneity of looking at the sky and
seeing images in the clouds, images that might look like a face to one and a skull to another. Much like
clouds, the paintings evolve and transform to produce a whimsical world, where shapes, lines, colours and forms thrive in visual harmony.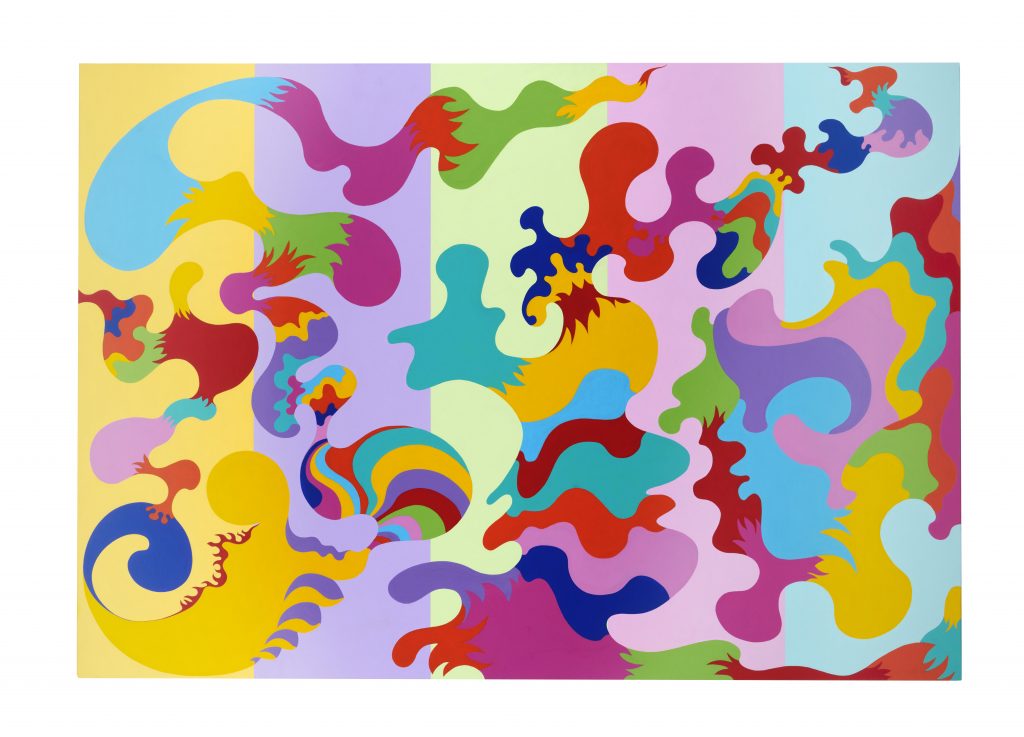 Why painting?
I find painting is carried out in a very Zen-like environment, mostly by myself or at most with one assistant. It also is always a surprise and it is at times instantly rewarding and, thankfully rarely,
sometimes disappointing. Sculpting is more like a Special Ops operation. The process is more complicated, often technically challenging and almost never something you can do alone. The Zen bit is when I make the clay master, after that, I basically know what I am making and the process doesn't allow for many impromptu changes whether I am working is resin, marble or any other medium. The result is very gratifying, it makes you think: I can't believe I made that! Creative energy manifests itself in many different ways, I was definitely ready for that Zen world.
Large/ Colourful abstraction you must be positive about the future?
I have always liked working abstractly and have produced many sculptures in that "style". 
My painting is altogether instinctive. It does not speak to a definitive style or movement and is void
of any subject matter, which might limit the free flow of my inner psyche and creative vision. The images
I produce and the reason why I produce them are buried in the deeper layers of my mind and pertain
more to the subconscious than to a conscious thinking process. The paintings and the emotions they convey are automatic, constantly surprising to both artist and viewer. I feel very positive right now about that approach to art.
Now you are back – what do you have planned for 2019?
What I just finished is just a drop in the ocean, I am definitely going to evolve this current work, I feel it has still a lot of scope.
You can see Mauro's new art at Alon Zakaim Fine Art, 5-7 Dover St. 7th September – 31st October alonzakaim.com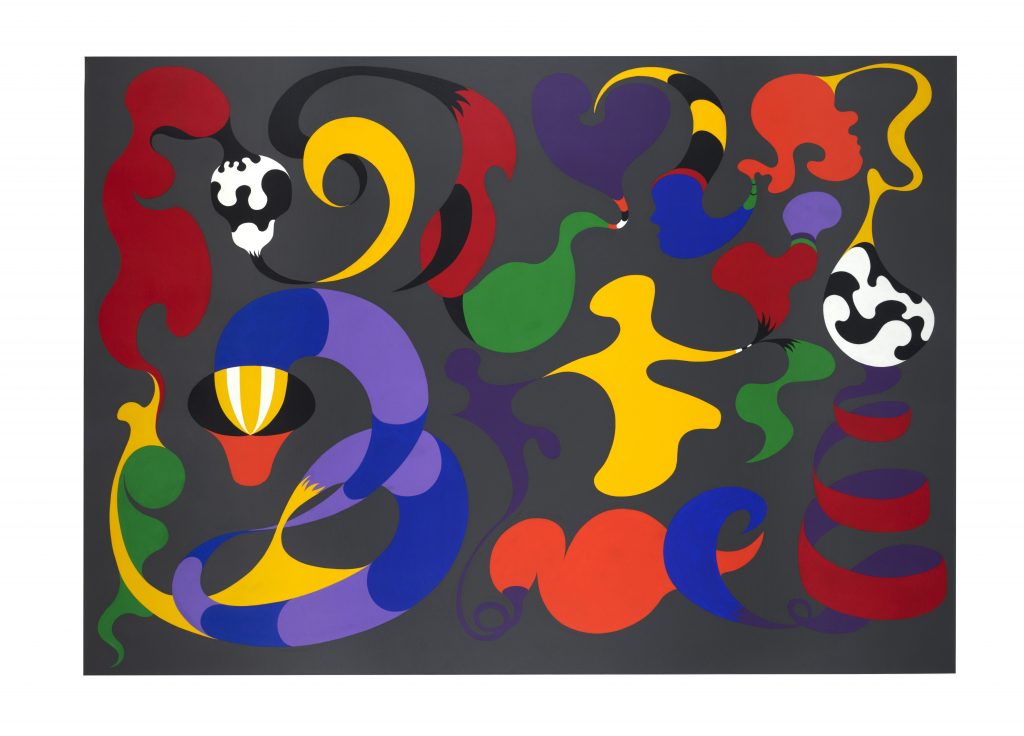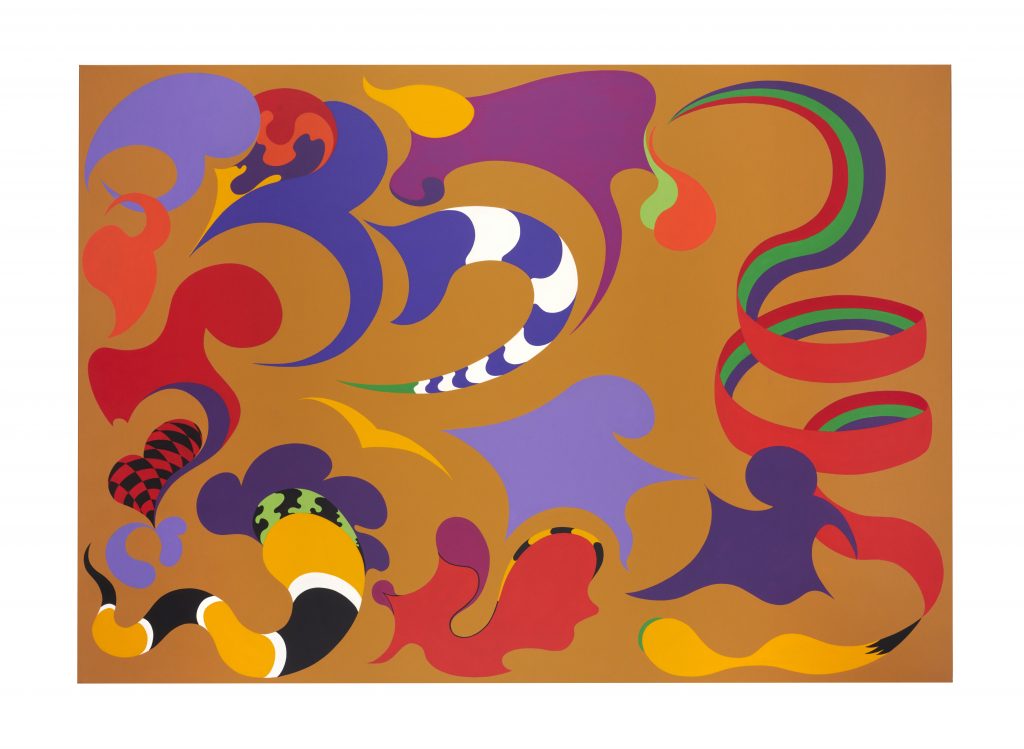 Categories
Tags