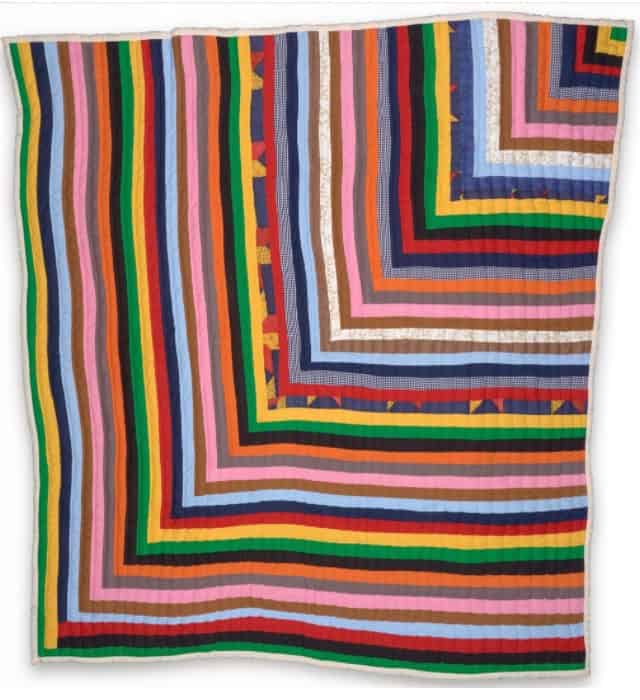 There's still plenty of time to see this winter's edition of the RA Summer Show, which runs on past Christmas.  Times have moved on since it was considered uncool to be in it, so you can for example find Cindy Sherman, El Anatsui, Anselm Kiefer, Gary Hume and Tracey Emin there. And some of the work pushes beyond boundaries that would have been respected in previous years. Here are four examples of the sort of thing you wouldn't have found in the 20th century summer shows:
Sally Mae Pettway Mixon: Sweep (top). This is a product of the Gee's Bend Quiltmakers – an intergenerational community of women artists living in an isolated hamlet on a U-turn in the Alabama River. Their vernacular techniques might not previously have been classified as art for RA purposes.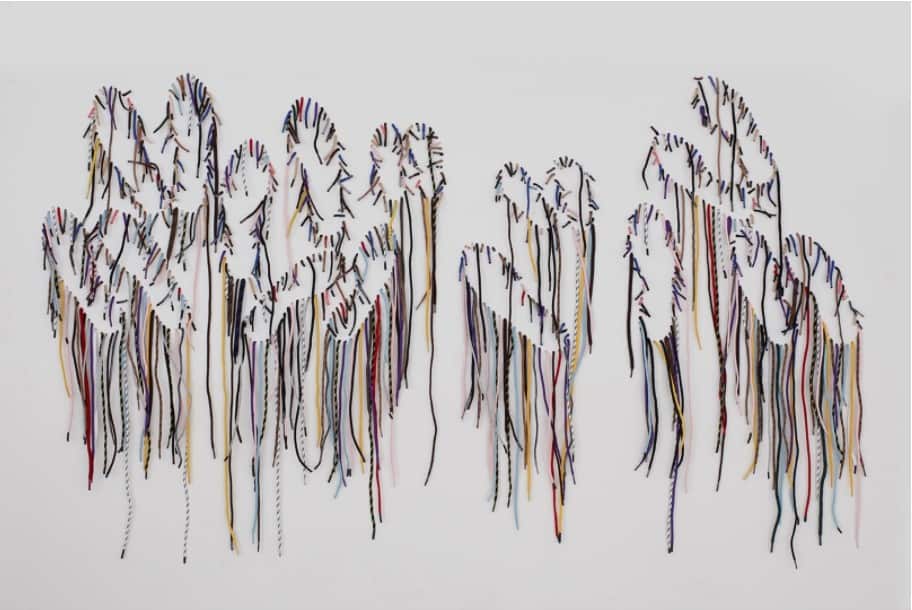 Nari Ward: Sole Revel. The New York based Jamaican makes words and symbols – here, the soles of shoes, presumably dancing – from vibrantly coloured shoelaces that appear to protrude directly from the gallery walls. Ward says he's interested in the dialogue between the idea of a wall as 'function (i.e. support) and also of division (i.e. control)'.
Ibrahim Mahama – So Mbi Mi. Jute sacks are hardly a mainstream art material – but they are what the Ghanaian artist is best known for, including covering much of the Arsenale with them at the 2015 Venice biennale. He references colonial histories and how only £2bn of the £15bn market value of Ghana's cocoa production, largely transported in such sacks, flows into the country.
RA: Prem Sahib – Brotherhood. Although it's big, it would be easy to miss the elegant geometry of this sculpture, as it floats high above Room VIII. But some strands of Sahib's work have been described as 'gay cruising meets minimalism', and that's the case here – it can, I suspect, also be seen as a preposterously sized steel and rubber double cock ring.
Art writer and curator Paul Carey-Kent sees a lot of shows: we asked him to jot down whatever came into his head
Categories
Tags