Drawing has an immediacy suited to responding to current events, so – although the entry and judging process naturally takes time – there are plenty of Covid-related works among the 114 in the latest edition of the Trinity Buoy Wharf Drawing Prize. Here are two 'direct' and two 'indirect' examples that I liked: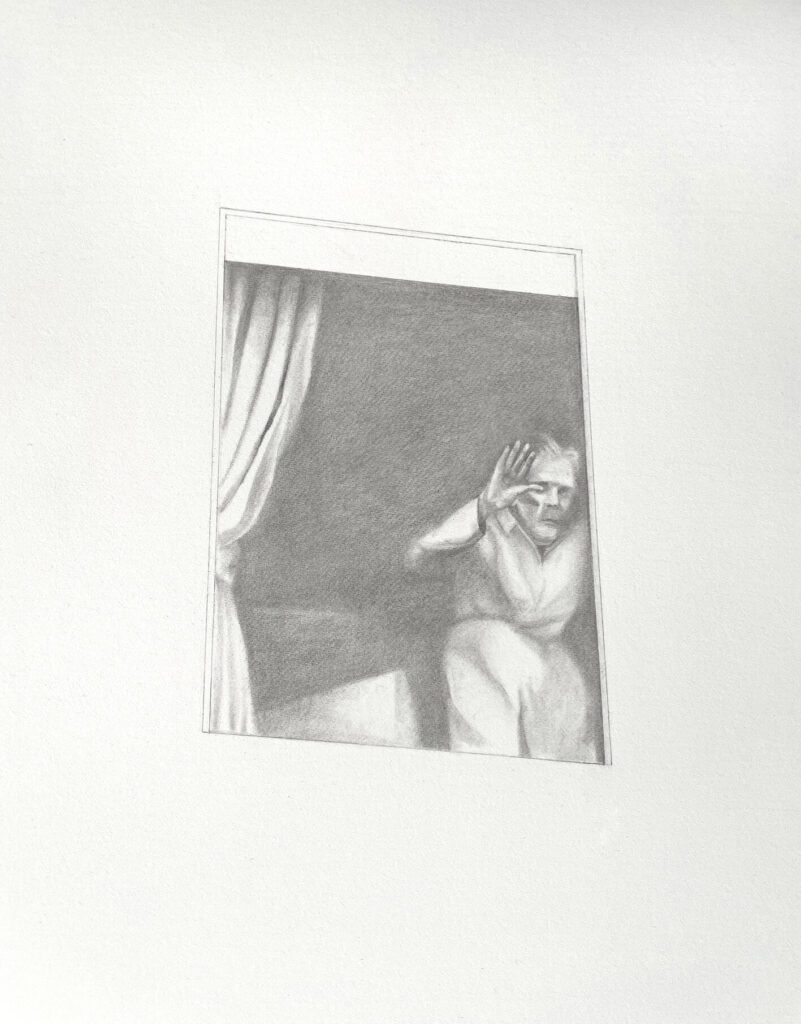 Bea Haines: 'Wave' 2020
Bea Haines typically explores mortality and the human trace – for example, she has used human ashes as a medium for drawing – which adds an extra charge to this portrait of her grandfather in a care home during a visit on which she was able only to wave to him behind a third floor window.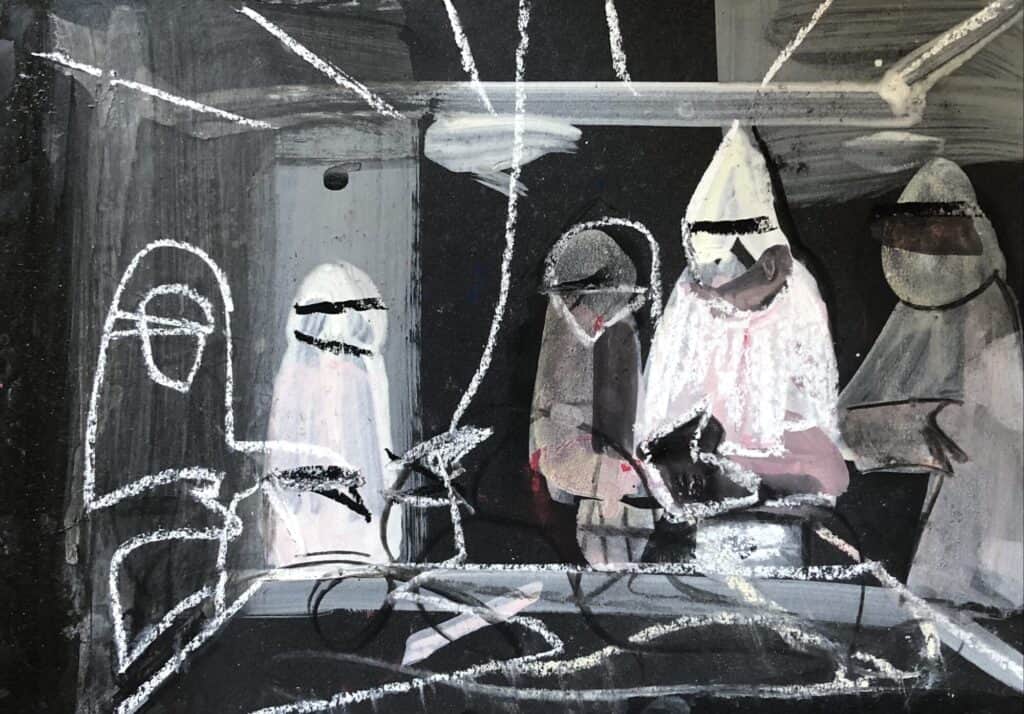 Susie Hamilton: 'Bedside' 2021
This medical view fits into Susie Hamilton's ongoing preoccupation with figures made menacing by face coverings. Here she summons the ghosts of Hepworth and Guston as well as what look like ghosts themselves. The back of a sketch pad provides a series of cog-like holes suggestive of mechanical equipment.
Jacquetta Crook: 'Draw Me Like One of Your McQueen Boys', 2020
This is a self-reinvention during lockdown, wearing Alexander McQueen menswear with a thistle print, the drawing energised by the strap, cups and asymmetrical hair-length. Jacquetta Crook cites the advice for self-isolation: 'if we can't look outside, then we should look inside'.
Hannah Davies: 'Little Light Patch', 2021
This can be read metaphorically or as representative of the intensified looking, typical of lockdown, at what might normally be ignored. 'Find the beauty!', enjoins Hannah Davies, and it lies in how a study of reflected light on a crumbling wall finds its equivalent in coloured pencil playing off a rough weave.
Art writer and curator Paul Carey-Kent sees a lot of shows: we asked him to jot down whatever came into his head
Categories
Tags