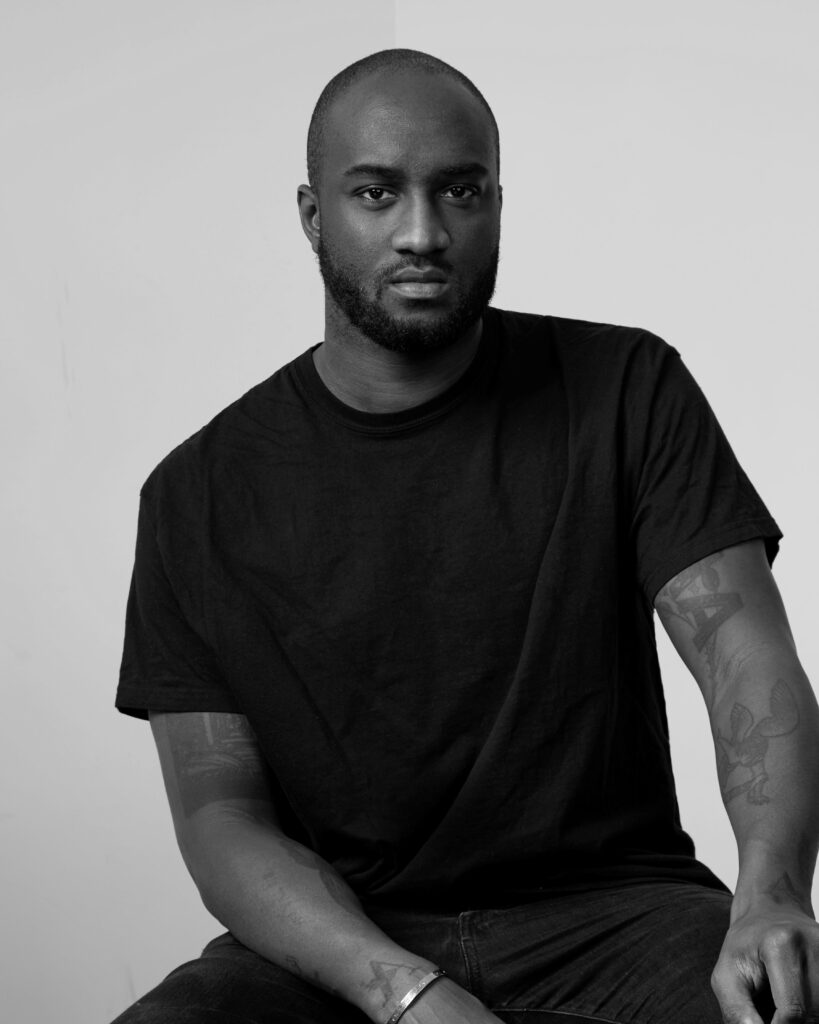 On 5th November 2021 a mid-career retrospective of the acclaimed American artist and designer, Virgil Abloh will open at the Garage Gallery at the Fire Station. The first museum exhibition of his work to be presented in the Middle East, Virgil Abloh: Figures of Speech will be on view until 31st March 2022. With more than 55 works, the exhibition will offer an in-depth look at Abloh's diverse pioneering media practice that ranges from visual arts to music, fashion, architecture, and design. Figures of Speech is organized by Museum of Contemporary Art Chicago, adapted for this presentation by Qatar Museums, and designed by and in collaboration with AMO. It is part of the Qatar-USA 2021 Year of Culture programme, an annual international cultural exchange designed to deepen understanding between nations and their people.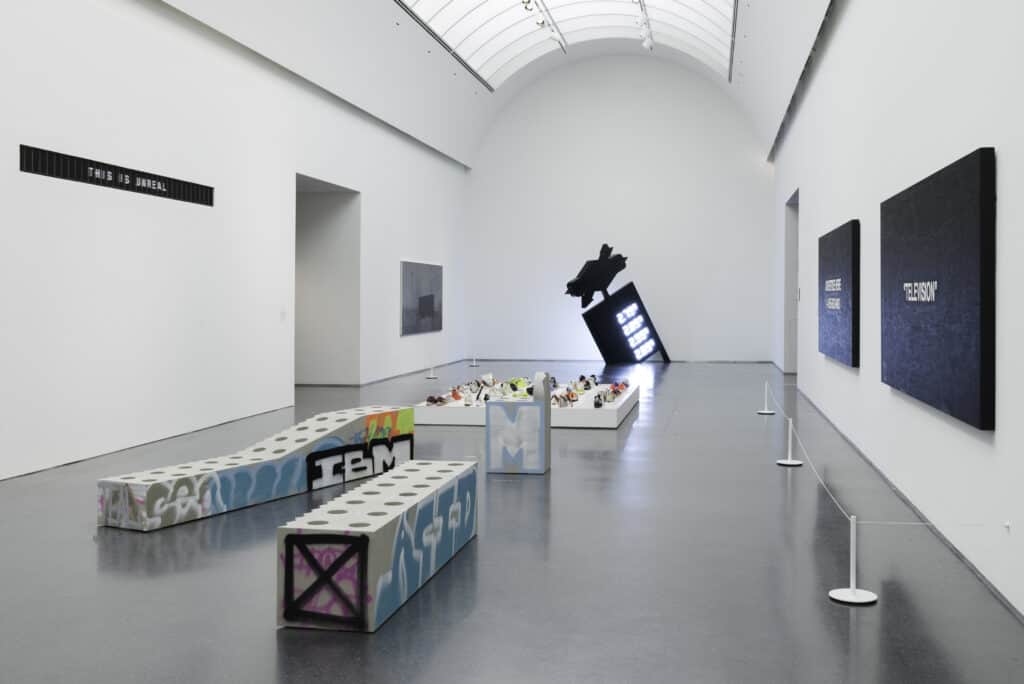 Her Excellency Sheikha Al Mayassa bint Hamad bin Khalifa Al Thani, Chairperson of Qatar Museums, said:
"We believe that people in Qatar and throughout the Gulf will be enthralled by this introduction to the visionary, barrier-defying work of artist and designer Virgil Abloh. We are especially thrilled that Figures of Speech will open during our week-long event Qatar Creates: Fashion and Design, which will bring together creative professionals from around the world in celebration of our local and regional talent. With both the exhibition and the event, Qatar Museums is carrying forward its commitment to nurturing artistic talent, opening career opportunities, and offering inspiration to our audiences."
Virgil Abloh (American, b. 1980) cultivated an interest in design and music at an early age, inspired by the urban culture of Chicago. While pursuing a master's degree in architecture from the Illinois Institute of Technology, he met American musician Kanye West and joined West's creative team to work on album covers, concert designs, and merchandising. In 2013 Abloh founded his stand-alone fashion brand Off-White™ in Milan, Italy, and in 2018 he assumed the position of Men's Artistic Director of Louis Vuitton.
Virgil Abloh: Figures of Speech was curated by the MCA's former James W. Alsdorf Chief Curator, Michael Darling with creative direction from Virgil Abloh, and Samir Bantal, Director of AMO (the research studio of the acclaimed architecture firm OMA). Curatorial assistance was also provided by Chanon Kenji Praepipatmongkol, Marjorie Susman Curatorial Fellow at the MCA Chicago. This exhibition has been on view at the MCA Chicago (10 June – 29 September 2019), the High Museum of Art Atlanta (12 Nov 2019 – 8 Mar 2020) and is currently on view at the ICA Boston (through 26 September 2021).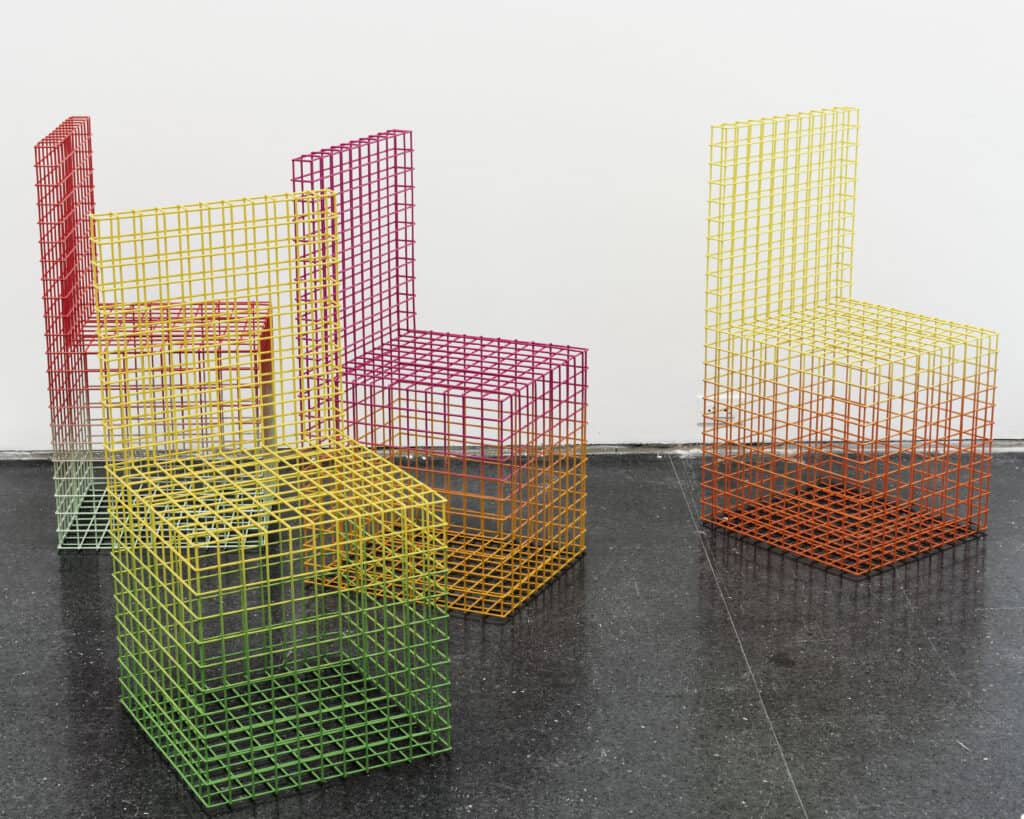 Through Abloh's own work and many collaborations, Virgil Abloh: Figures of Speech shows the complex universe of fashion, music, art and design he moves in, demonstrating his ability to fluently speak the language of each discipline. Transcending the idea of a discipline, Abloh's work, since the initial show in Chicago, has grown to a continuous broadcast of creativity. The exhibition is designed to provide an overview of the disciplines, pivotal moments, and statements of one of the most important contemporary cultural phenomenons. The Fire Station provides a unique setting for the exhibition. Two large gallery spaces give the visitors the immersive experience to feel the variety of works, while the more intimate gallery 3 puts emphasis on the theme of race in Black Gaze. The outdoor courtyard connects all galleries and places some of Abloh's works where they belong, in the city. The Doha edition of Virgil Abloh: Figures of Speech contains the Inflatable Bouncy Castle as well as the never before exhibited Customized Mercedes G-Wagon. The exhibition design also repurposes a number of elements from Qatar Museums' previous exhibitions, such as the LED ticker signs and steel grates minimizing waste.
As a continuation of the works in the galleries, a concept store uses one of Fire Station's warehouse spaces as the ideal setting to browse the exhibition merchandise. The concept store features a retrospective of best-selling Off-White™ products and exclusive new collections inspired by the exhibition. The products are available in-store, on-site only.
Virgil Abloh: Figures of Speech 5th November 2021 – 31st March 2022 Fire Station, Garage Gallery Curated by: Michael Darling firestation.org.qa/virgil-abloh
Fire Station
The Fire Station is a world-class artist residency programme for residents of Qatar designed to nurture, energize and promote the country's artistic and creative community, as well as enrich the art scene in Qatar Founded in 2015 and located in a fire station that was repurposed by Qatari architect Ibrahim Mohamed Jaidah, the nine-month programme for creatives across all disciplines enables young artists to cultivate their talent through production support, curatorial advice, and expert mentorships. During the residency, artists engage with professionals from all over the world who recognise Qatar as a growing centre of artistic talent and creativity. The Fire Station includes extensive studio spaces, a theatre, a café, and gallery spaces presenting inspiring local and international exhibitions. Over the past six years, the programme has welcomed 92 artists and expanded its duration to include a three-month stint at the prestigious Cite Internationale des Art in Paris and New York City at Studio 209 NY, part of the International Studio & Curatorial Program (ISCP). The Fire Station campus also includes the popular restaurant Café #999, a bookshop, art supply shop, cinema and artist facilities. The Fire Station has also hosted world-class exhibitions organized by Qatar Museums within its expansive Garage Gallery, including Picassos Studios (2020), KAWS: He Eats Alone (2019) curated by renown art historian Germano Celant, Kazimir Malevich: Genius of the Russian Avant-garde (2019), Russian Avant-garde Pioneers and Direct Descendants (2018), Laundromat by Ai Weiwei (2018), German Encounters – Contemporary Masterworks from the Deutsche Bank Collection (2017), and Picasso-Giacometti (2017). The Fire Station is headed by Director Khalifa Ahmad Al Obaidly, the renowned Qatari photographer.
Categories
Tags