Beverly Hirst Recycler is a collection of wearable art by Damien Hirst and Tetsuzo Okubo, that will be auctioned on Virgil Abloh's "Canary Yellow" retail platform from February 7th.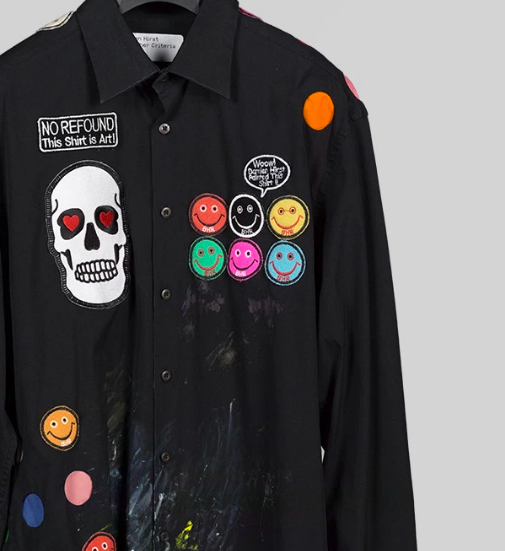 Produced between London and LA, the collection comes from a combination of the artists' own clothing and torn paper patterns. Offering a 70's punk rock feel, the pieces are meant to be worn and used not just hung on the wall and admired.
The collection will be available on Virgil Abloh's
www.Canary—Yellow.com from February 7th with one item dropping each day throughout the week.
Virgil Abloh. Nike. ICONS 25.5 x 29.7 cm, 2.09 kg, 352 pages £60 BUY here
Categories
Tags