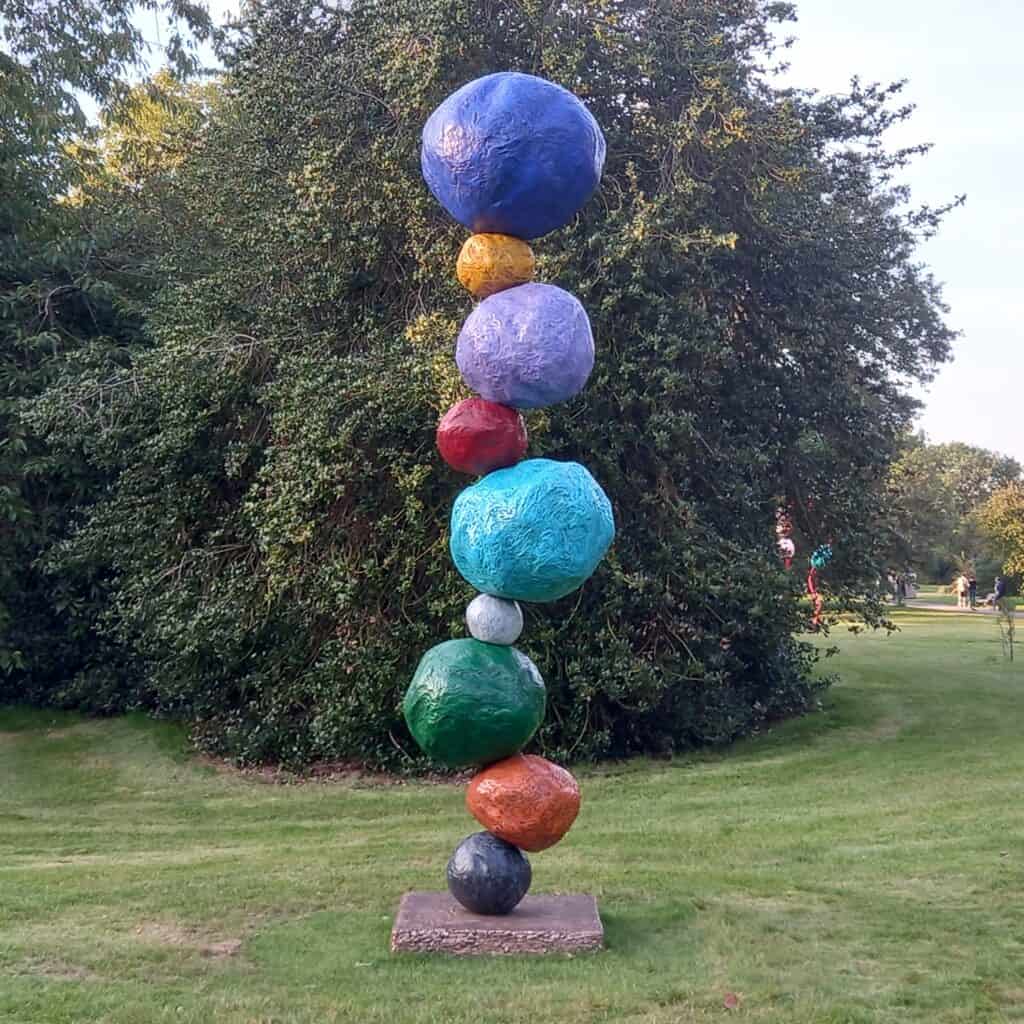 There's plenty of sculpture lying around outside in London now: not just the permanent stuff dotted about or combined into routes such as The Line, but also three significant temporary displays: Frieze Sculpture Park (to 31 Oct), Sculpture in the City (to spring next year) and 'On the Other Hand', curated at Canary Wharf by Brooke Benington (to 17 Nov). All are worth strolling around. Here's a pick from each:
Annie Morris: Stack 9 Ultramarine Blue, 2021 in Frieze Sculpture Park  (top)
Annie Morris's apparently precarious stacks – cast in bronze from her visibly hand-formed plaster – are cheerful and welcoming, despite their echo of pregnant shapes linking to the originating impulse of a still birth. They've become a well-known series, ongoing since 2014, but seeing one outside makes for a fresh impact.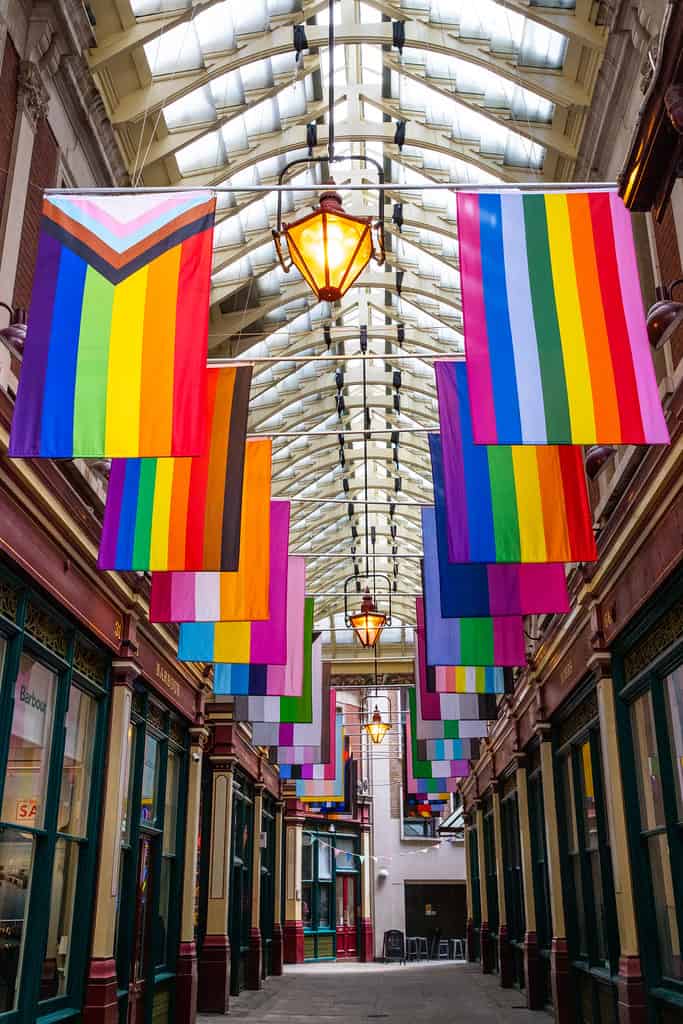 Guillaume Vandame: symbols, 2019-21 in 'Sculpture in the City'
An installation of 30 different flags associated with the LGBTQ+ community, from the original Pride Flag designed by Gilbert Baker in San Francisco in 1978 to its newest iteration by Daniel Quasar in 2018 and a surprising number of others.  Guillaume Vandame captures and celebrates the extent of diversity which has emerged over the last forty years – and the City feels a good place to do this, so making a point to a traditionally conservative community.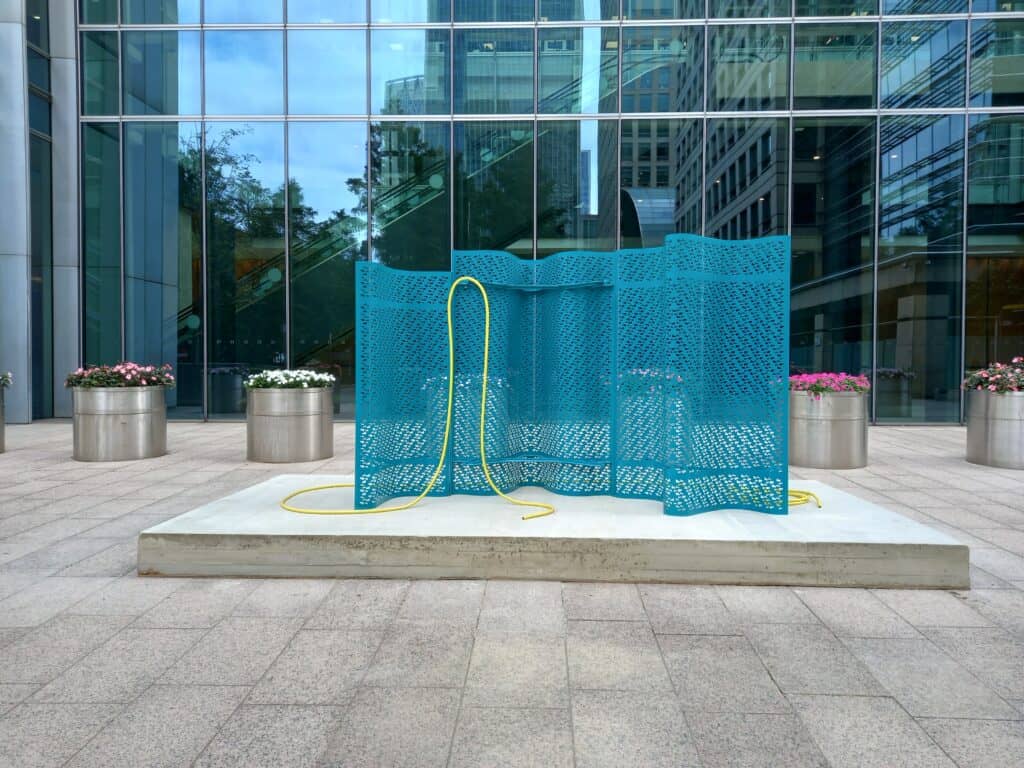 Martin Boyce: Warm Dry Stone and Palm Leaves, 2010 at Canary Wharf
Brook Benington describe Martin Boyce's reworkings of the textures and forms of the built environment as 'imbued with the language of contemporary urbanism, punctuated with moments of unexpected tenderness and beauty'. I think that makes the (real) yellow hose beautiful here, and the found element of that form was emphasised nearby by a similar functioning, non-art, hose.
Art writer and curator Paul Carey-Kent sees a lot of shows: we asked him to jot down whatever came into his head
Categories
Tags