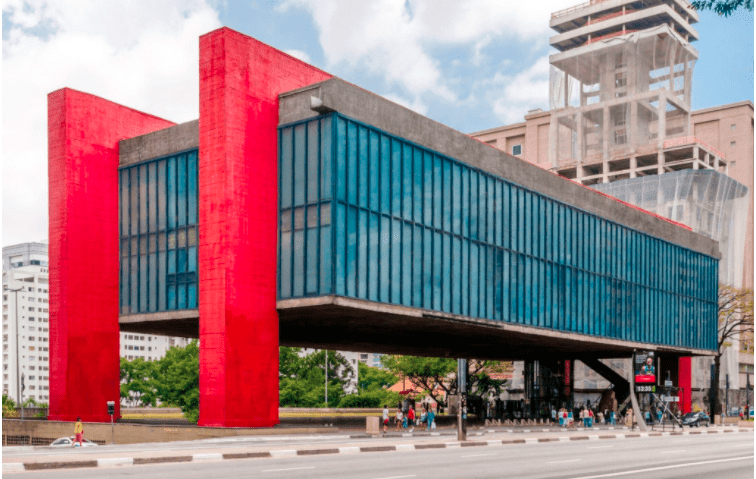 Photo: Wikimedia Commons
Already occupied by human inhabitants some 11,000 years ago, South America has a long and rich history. As large as it is varied, the region is also home to a huge range of ethnic groups and cultures. If you are interested in learning about South American history without leaving the comfort of your couch, you have come to the right place.
Always eager to acquire new knowledge, we asked the historian and advisor for MONEDEROsmart.com about her favorite virtual museum tours in Latin America. Here are her suggestions.
Museu de Arte de São Paulo (MASP), São Paulo, Brazil
Founded by a Brazilian Businessman in 1947, MASP features thousands of exhibits including sculptures, textiles, paintings, costumes and other objects from between the 14th and 20th centuries. Luckily, when viewed online, these artifacts have been sorted into categories. Each work of art or object comes with a zoom function and a description. The virtual MASP experience also offers a 360-degree tour of the museum.
The museum's striking interiors have been designed by Lina Bo Bardi who used concrete and glass to create surfaces that simultaneously convey roughness and a sense of lightness. Lina is also famous for her iconic crystal easels that allow art works to float suspended in mid-air.
Machu Picchu Museum, Cuzco, Peru
For an unforgettable experience, hop online to take a tour of the Incan Empire site of Machu Picchu. Backed by audio, the incredible tour lets visitors explore the UNESCO World Heritage site from various angles. It also takes visitors around the Machu Picchu Museum and its collection of Inca artifacts.
National Museum of Brazil, Rio de Janeiro, Brazil
One of the most important natural history institutions in Latin America, the National Museum of Brazil dates back to 1818 when it was opened as Museu Real. The museum is currently located at Paço de São Cristóvão, which used to serve as the residence of the Brazilian Imperial Family until 1889. Featuring over 20 million objects, the museum's extensive collection has been divided into various categories including zoology, palaeontology, botany, geology, ethnology and archeology.
The museum's virtual exhibitions include walk-throughs of the following collections: Brazilian Archeology, Pre-Colombian Archeology, Cultures of the Mediterranean, Indigenous Brazil, Paleontology and Ancient Egypt.

National History Museum of Chile, Santiago, Chile
Dating back to 1830, when it was founded by the French naturalist Claudio Gay, the National History Museum of Chile is one of the oldest such institutions in Latin America. Located in the Quinta Normal Park, today the museum is home to more than 550,000 artifacts including a 17-meter skeleton of a blue whale and the world's oldest mummy, which is around 7400 years old. The online tour of the museum lets visitors view its most important artifacts and includes a 360-degree tour of the building.
Juan Manuel Blanes Museum, Montevideo, Uruguay
Located in a National Heritage listed villa designed by Juan Alberto Capurro, the Juan Manuel Blanes Museum holds some of the most significant works by Uruguay's architects, sculptors and artists. Some of the more important works on show include pieces by Juan Manuel Blanes, Rafael Barradas and José Cúneo.
Categories
Tags