Contemporary Artist Piers Bourke is exhibiting a new collection of his thought-provoking sculptural paintings from his Soon To Be removed series at Gordon Ramsay's new restaurant in Kensington, opposite the Design Museum, alongside a curated selection of works from Jealous Gallery.
Bourke's phone boxes are quintessentially iconic but on closer inspection, the work has subtle social commentaries. London phone boxes tell unique stories about life on the streets beneath the veneer of what is perceived as 'normal'.  Bourke has included details such as locks and padlocks which hint at the issues surrounding London growing homelessness, as many of these phone boxes have become storage devices and roofs over the head of the needy. 
"Its easy in the rush of modern life and the presures we all feel to not notice the ongoing struggle of those less fortunate than ourselves. I hope in my small way to help open peoples eyes.

say Bourke.
By shining a light into these iconic pieces of urban life,  Bourke is able to draw a small amount of attention to this daily struggle people have that has continued to grow especially during the past 18 months. Attention to detail is of the utmost importance in Bourke's work and these sculptural paintings are not only thought-provoking but attractive and fun.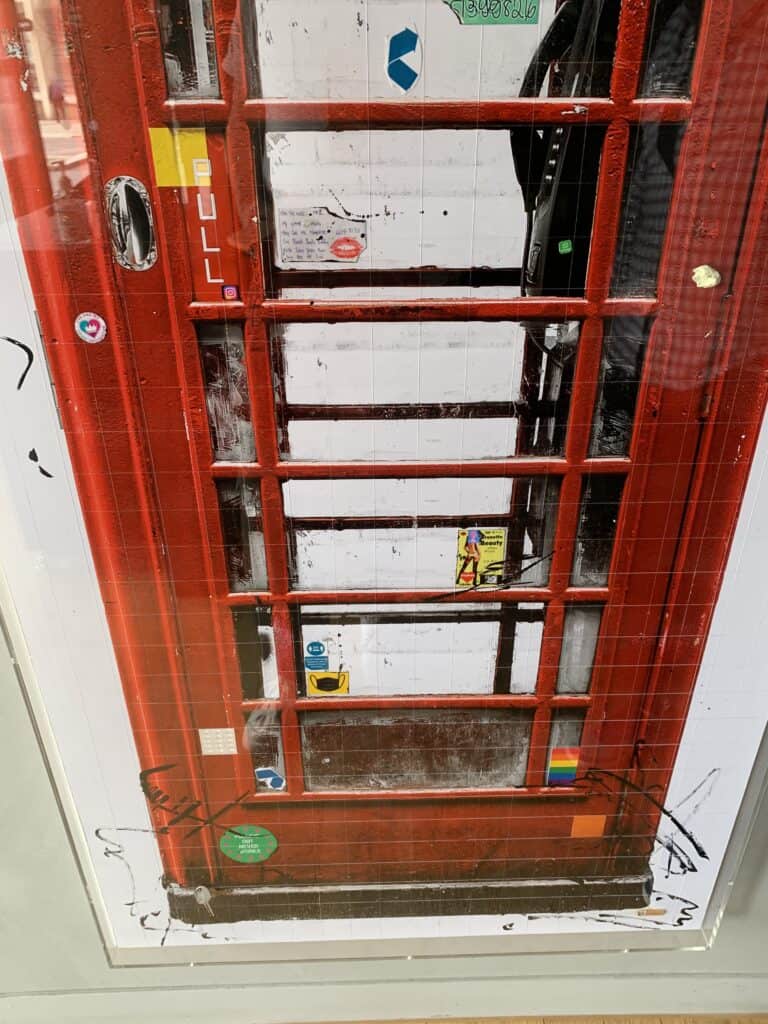 Jealous contributed a selection of artwork by artists such as David Shrigley OBE, Charming Baker, Ben Eine and Dave Buonaguidi. These works selected by A Space For Art create a stunning tension between visual and text. The overall installation reflects the British sense of human and joy to be free after the past 18 months.

This considered and carefully curated collection creates a gallery feel in the most recent venue by Gordon Ramsay, reflecting the cultural corner of Kensington with the Design Museum and Japan House in close proximity.
" In a tough climate, restaurants that are backing and engaging with the arts and the wider community are always going to have the edge over their competitors "
The artworks are on display until the end of the year at Gordon Ramsey Street Burger 222 Kensington High Street
Categories
Tags