Tabish Khan the @LondonArtCritic picks his top artworks to see outdoors, now that we have the weather for it. Each one comes with a concise review to help you decide whether it's for you. Readers looking for some indoor art should see last week's top 6 exhibitions to see, as four are still open to visit.
Mat Collishaw: Echolocation @ The Undercroft, Riverside Walk, Kingston
Follow a bat as it flies through a ghostly recreation of the church that once stood in Kingston and was where the first King of England was crowned – it's where Kingston gets its name from. The spectacular 11 metre long projection also includes other nods to local history including a tribute to motion projection pioneer Edward Muybridge who was also a Kingston resident. It's a haunting atmospheric piece that's best seen after dark and it plays until 11pm every night.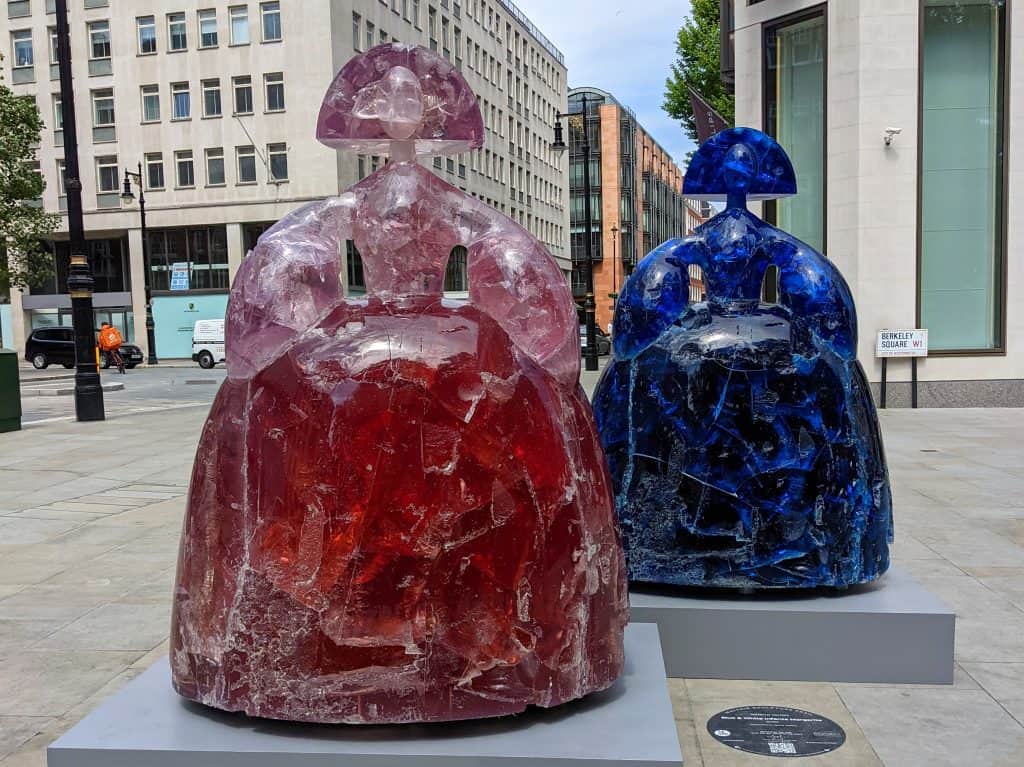 Mayfair Sculpture Trail
It's another spectacular year on the streets of Mayfair as the sculpture trail returns for a second year. This time round there are resin princesses by Manolo Valdes, a copper Ferrari by Anthony James and an alien that's fallen from space by David Breur-Weil. All joining the permanent works by Antony Gormley, Elisabeth Frink and Henry Moore to create an all-star line up. Until 27 June.
Estuary 2021 – across Essex and Kent
Tiny figures stand atop wooden plinths for climate change and the tide to come in, a breed of rose called the 'Atom Bomb' has been planted in an area know for nuclear weapons development and visitors are encouraged to plant their own strawberry plants. Referencing both local communities and history this festival spread across Kent and Essex covers issues of sustainability and the estuary's long history with London. Until 13 June.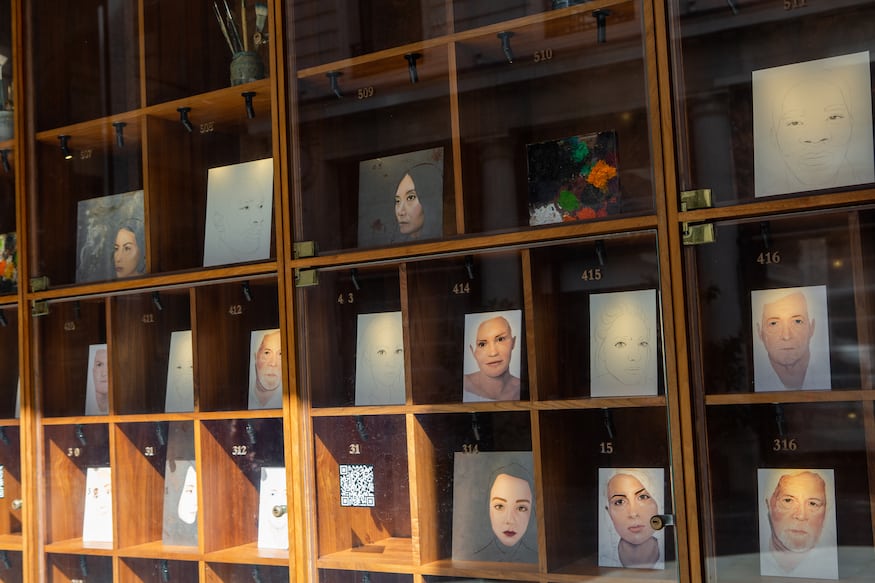 Andrea Tyrimos: Lockdown Stories @ St. James's Market Pavilion
These intimate portraits are accompanied by voiceovers of people telling their lockdown stories and how they've managed their own mental health in a time that's been trying for many of us. Artist Andrea Tyrimos has painted portraits and recorded voiceovers to create this positive installation. It's an MTArt Agency project and it's an uplifting display to visit as we ease out of lockdown. Until 30 June.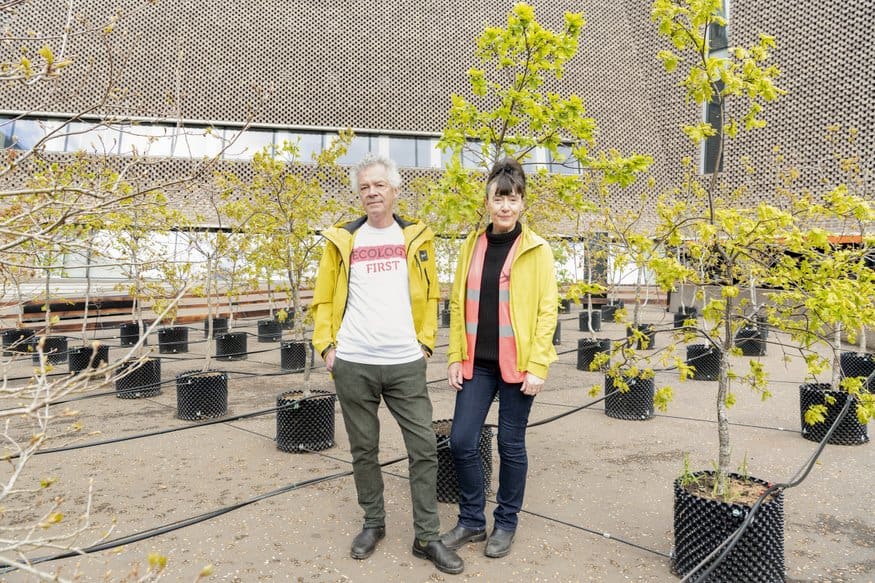 Ackroyd & Harvey: Beuys' Acorns @ Tate Modern, South Terrace
When Joseph Beuys planted 7,000 trees in the 1980s to bring us closer to nature he showed he was well ahead of the times in recognising the impending climate emergency. Artist duo Ackroyd and Harvey have harvested acorns from those original oak trees to grow 100 of their own that are now standing on the terrace at Tate Modern. Given how close to nature we got during lockdown it's important we don't forget it as the world starts to return to normal. Until 14 November.
Stik: Holding Hands @ Hoxton Square
Sometimes it's the simplest gestures that are the most powerful and that's the case with this new sculpture by street artist Stik where a pair of his trademark figures stand in Hoxton Square holding hands. It's his first major sculpture and it's a positive addition to the East End.
All images copyright artist and gallery unless otherwise stated. Mat Collishaw image Jeff Moore. Mayfair sculpture & Stik image: Tabish Khan. Estuary image – artwork: Isaac Cordal, photo Mark Massey.
Categories
Tags