Don Diablo, the global artist, digital creator and music producer, whose previous projects span across collaborations with Sotheby's, Pace Gallery and Star Wars, will be represented internationally by MTArt Agency for his visual art career.
MTArt Agency, the art sector's leading talent agency, has announced the recent signing of Don Diablo, the globally acclaimed Dutch artist, to its prestigious roster. The partnership will further Don Diablo's work in the art world, expanding the artist's reach to collectors, public audiences, and brands.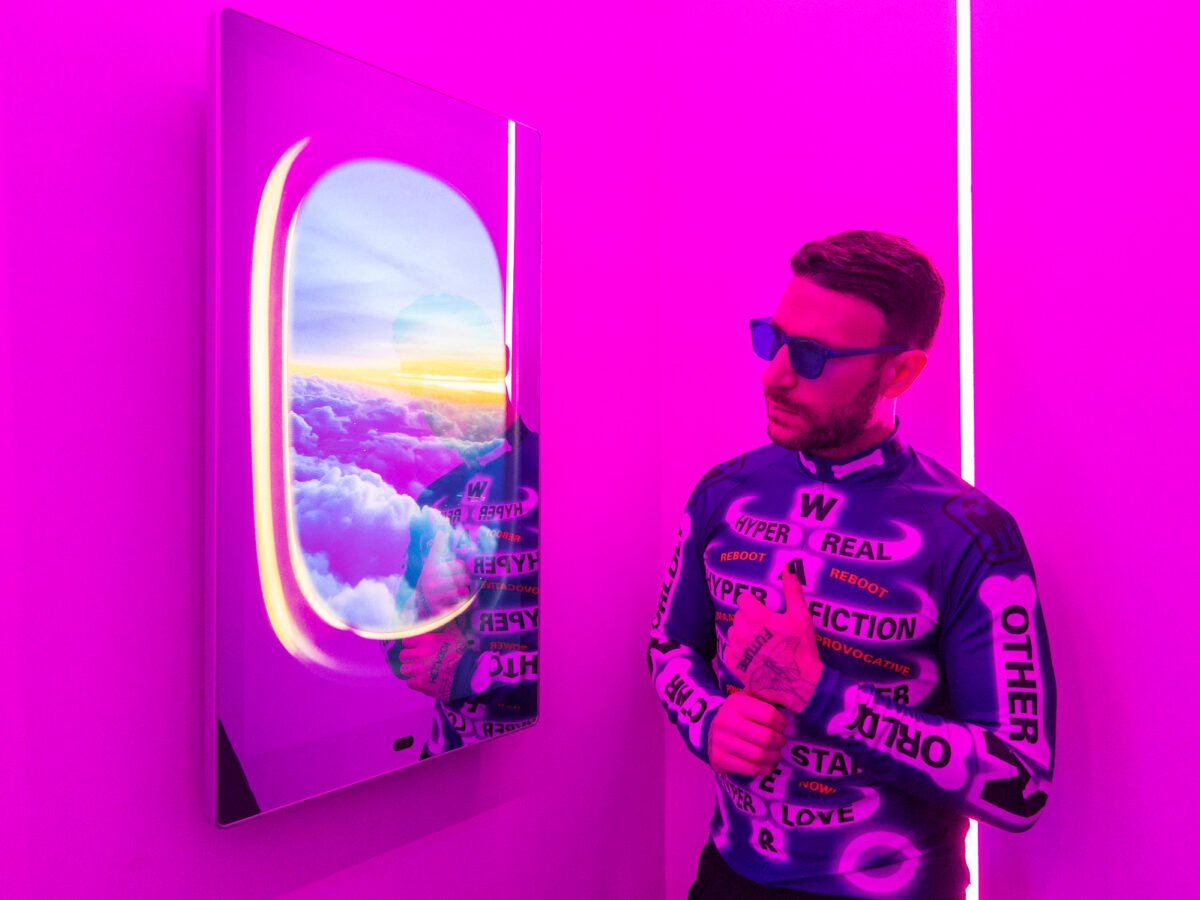 I am thrilled to join MTART's team this year; we found that our vision, our commitment and passion for art and creativity is especially aligned and I can't wait to see the great projects that will unfold as a result of this alliance. Since 2019 I have been investing more and more time in developing my art career, and joining MTART feels like the right step towards establishing my presence in the art world. The future looks bright!

Don Diablo
Don Diablo is a creative pioneer and musician with a social media presence of over 2 million. Diablo's distinctive style, which fuses music, visual art, and technology, has garnered widespread international acclaim and earned him prestigious accolades. In 2021 his debut artworks achieved top sales at Sotheby's, Pace Gallery and SuperRare Gallery. Referred to as the DutchMan, Diablo has also designed clothing items for global brands including Star Wars and Stranger Things. In joining MTArt, Diablo is now embarking on a new chapter in his artistic career.
At MTArt Agency we are constantly looking to nurture exceptional artists who redefine art for the modern world. Don Diablo is a pioneer in his field and represents a developing genre of visual artist who merges the art and entertainment worlds. We can't wait to partner with him to see what he does next.

MTArt Agency's CEO and Founder, Marine Tanguy,
The collaboration between MTArt Agency and Don Diablo will develop this new chapter in the artist's career. Diablo has previously collaborated with several renowned art world figures, including Drift with whom he debuted an aerial drone performance "Social Sacrifice", during the opening of the Venice Biennale 2021, as well as creating a physical meets digital work titled "Block Universe" that was debuted and sold during Miami Art Basel in 2021 through PACE. His most recent project with Sotheby's, "H?XAV?RS?", a physical-meets-digital portal to the Metaverse, was publicly displayed between 2022 – 2023 in collaboration with K11 in Hong Kong and Shanghai.
MTArt Agency is committed to representing visionary artists who push the boundaries of their respective fields. Other artists on the agency's roster include Àsìkò, Claire Luxton, Lorenzo Quinn, David aiu Servan-Schreiber, Lauren Baker, Adam Nathanial Furman, Robert Montgomery and Derrick O. Boateng.
Categories
Tags